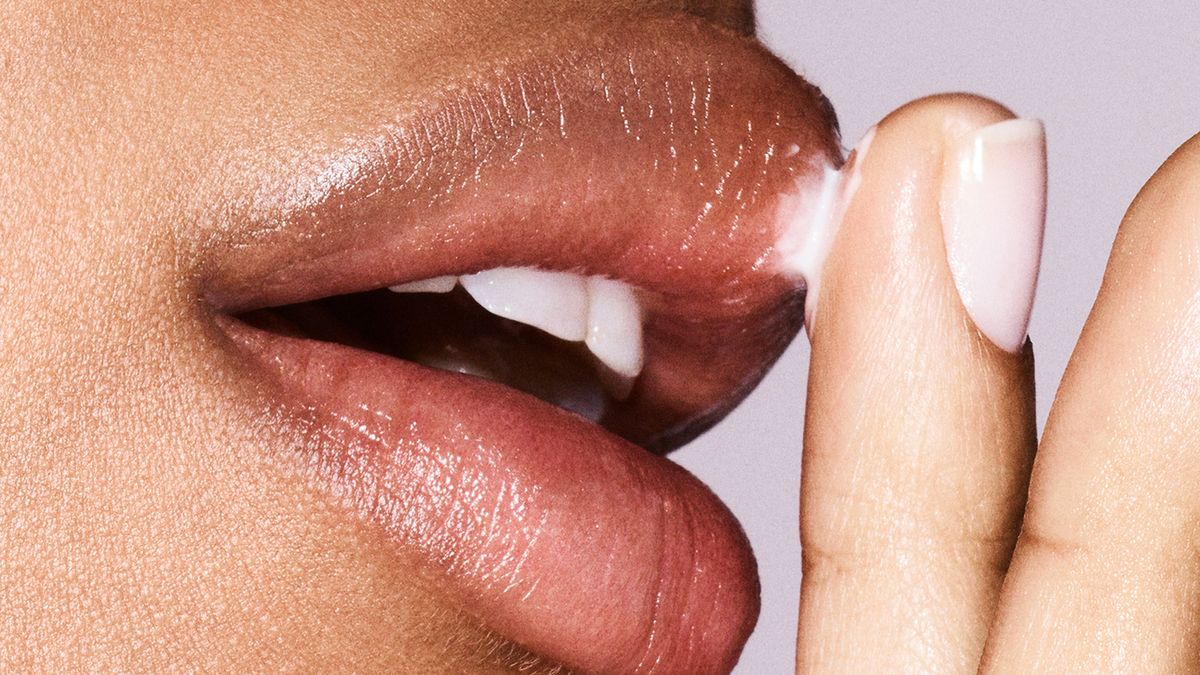 Skin
Glossier Bubblewrap Might Be Their Most Unique Skin-Care Launch Yet
Our review of the new lip-and-eye plumping cream.
In the age of more-is-more in beauty, we're always eager to discover a product that can perform two essential functions for the price of one. Unsurprisingly, millennial beauty powerhouse Glossier understands this sentiment and has responded with its newest product,
Bubblewrap
. It's an eye-and-lip plumping cream designed to give an extra layer of protection to your face's most delicate areas of skin, and we're guessing the name is an ode to the brand's *very* recognizable packaging.
---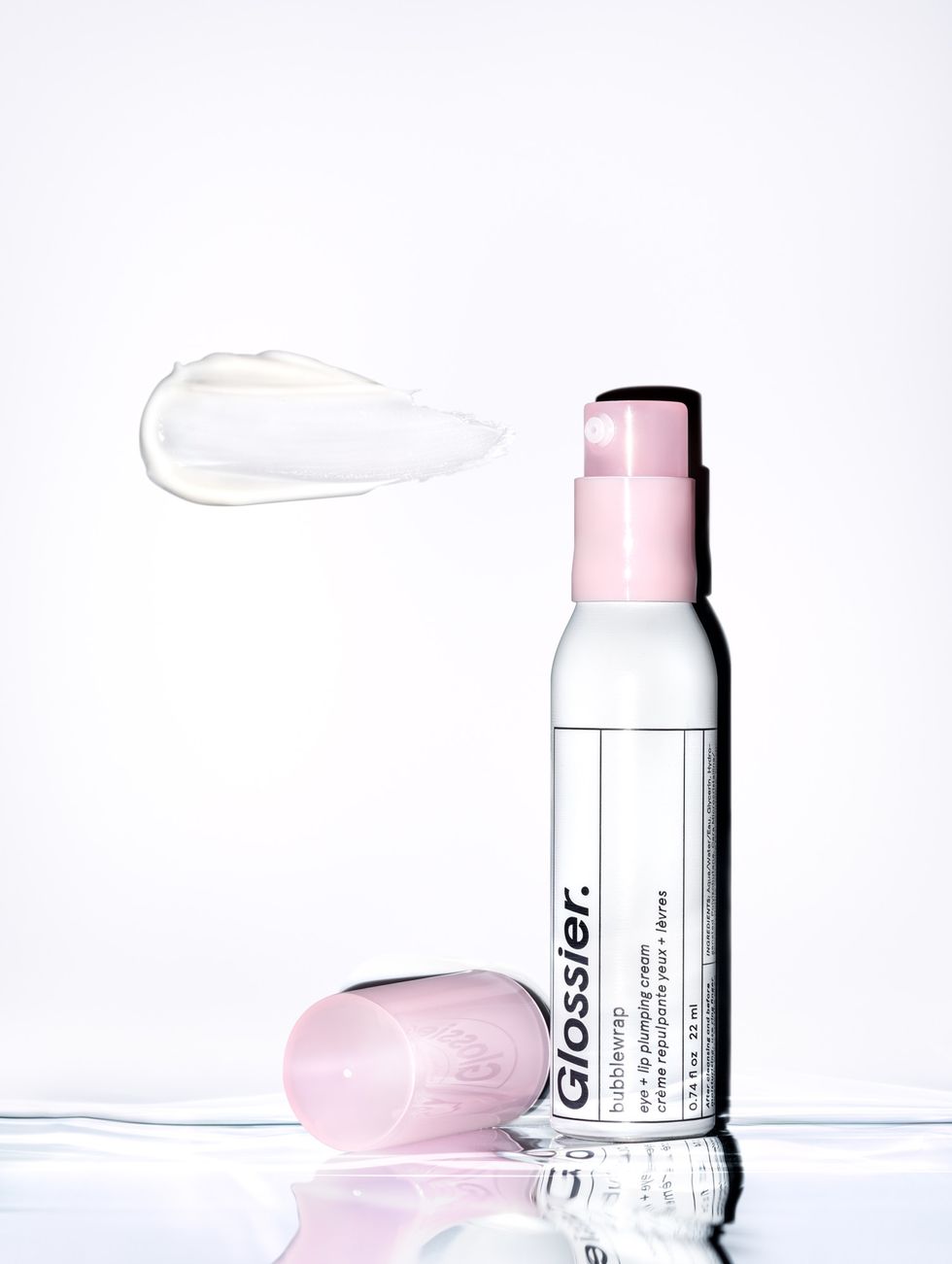 Photo: Courtesy of Glossier
The water-in-oil emulsion formula starts out as a white cream (which we have to admit is a little strange to apply straight onto our lips) and then breaks down to a clear, silky veil of product. And while we typically think plumping products are designed to add temporary volume to the lips via added mint, there is no tingle or stinging to this formula. Hyaluronic acids (in the form of hydrolyzed hyaluronic acid and sodium hyaluronate crosspolymer) boost your hydration levels by helping your skin cells retain moisture, so skin appears fuller, which, for the lips and under the eyes, is a welcome effect. A peptide complex, avocado oil, and squalane promote softness and deeply moisturize the skin. Plus, blueberry extract adds a dose of protective antioxidants.
Glossier advises using Bubblewrap both morning and night, after cleansing and before moisturizing, though we kept our bottle at our desks to see if a midday swipe would help rehydrate our parched lips and under-eyes (artificial office air is intensely drying). The latter did feel especially bouncy and moisturized, but for a quick touch-up to our lips, we'd prefer a more traditional product. In truth, we missed the slip of a good gloss or balm, but the aluminum packaging is so unique and adorable, we'd happily keep it next to our stash of lip products. For a morning or night treatment, Bubblewrap will be a welcome addition to our already established routines. To kick it up a notch, we'd layer it under a
nighttime lip mask
—because you can never, ever be too moisturized.
Glossier Bubblewrap launches today on
Glossier.com
and retails for $26.
Photos: Courtesy of Glossier
Want more stories like this?
The 11 Best Exfoliating Pads for Smooth, Poreless Skin
The Weird Thing About Glossier's New Makeup Remover
It's 2019—How Many Beauty Products Are Still Tested on Animals