WWWRN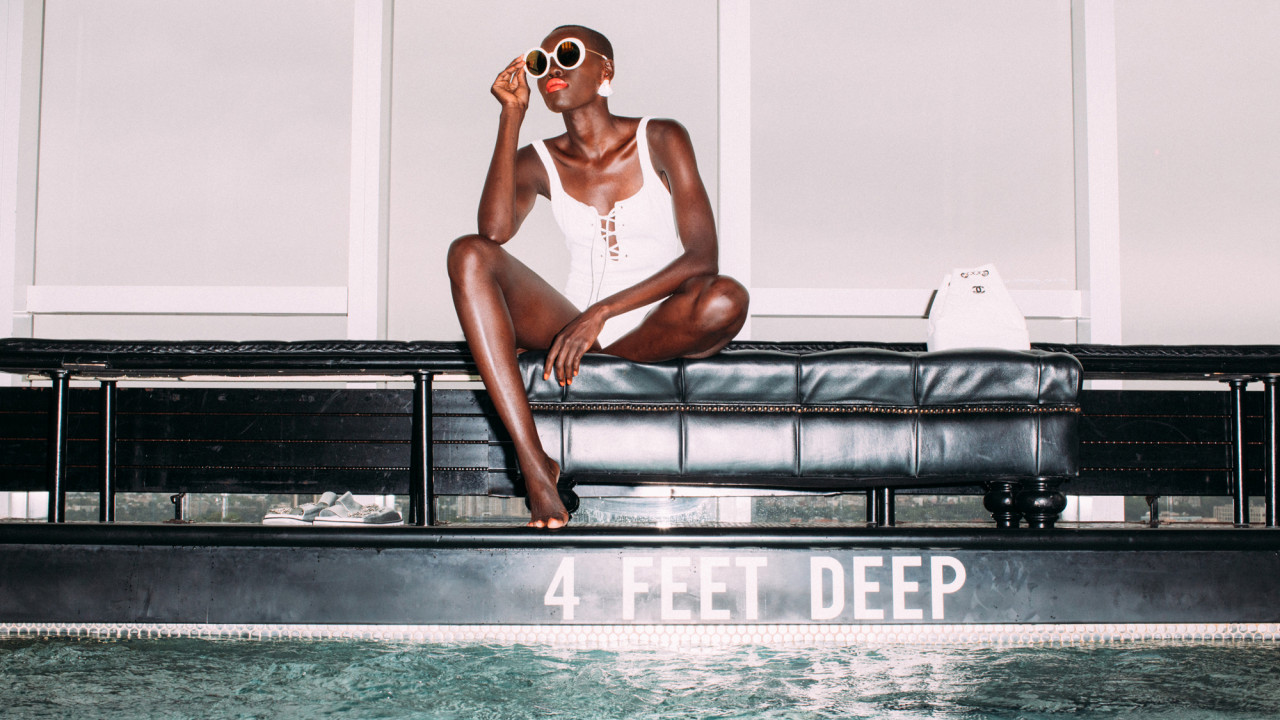 12 Swimsuits We Can't Wait to Wear
From classic bikinis to luxe one-pieces.
It was all smiles at a recent edit meeting when we looked at the calendar and realized that writing about swimwear wouldn't be some kind of cruel tease, but instead timely, relevant, and a perfect primer for the warm weather to come. Our current favorites include one-pieces handmade in Istanbul, swimwear that doubles as daywear, and bikinis made from recycled materials. Ahead are 12 of the swimsuits we can't wait to slip into ASAP. Can't you already picture yourself at the beach?
---
Leah Faye Cooper
Editorial Director
1. Oye Swimwear Melis One-Piece: I had the opportunity to see this line in real life a few months ago, and let me tell you, it's quite luxe. The pieces are all modern and elevated (my favorite is this plunging-V-with-knotted-detail number), but beyond that, they're all impeccably made by hand.
2. Les Girls Les Boys Track Bikini: The green bikini I've been wearing for the past 12 years has, not surprisingly, seen better days. This looks like the perfect replacement; I love the athletic-inspired details.
3. Amaiò Brigitte Maillot: Pardon me while I collect all of my coins for this stunning swimsuit, which can also be worn as a bodysuit—après swim at its finest!
---
Ivanna Martinez
Social Media Associate
1. Sofia Palmero Macaria Amarillo: I am always obsessed with Sofia Palmero's designs! This Mexico-based designer focuses on a lot of crochet-designed pieces, so not your typical swimwear. I love that this is something I can wear as a top.
2. Verdelimón Swimwear Fiji Swimsuit: This Colombian brand BREATHES color and fun. I adore how Verdelimón has beautiful and unique patterns each season that depict the vibrant colors of Latin America. I specifically liked this one suit's cut. It's perfect if you're not in the mood to show too much skin, and you won't get those one-piece tan lines!
3. Andie Swim Nantucket Top: This top is ideal for the beach. The cut on this is perfect for someone like me, who loves to play a pick-up beach volleyball game but also wants to look cute while doing it. The black color is super versatile, and I could honestly wear this on a night out, as well.
---
Rachel Pickus
Social Media & Affiliate Coordinator
1. You Swim Aplomb Standard Waist Two-Piece: Let's be real: Online swimsuit shopping sucks and often results in a mediocre fit and a pile of rejects to return. Youswim has officially ended this guessing game with a one-size-fits-all line of swimwear made to flatter every body type. The hardest part now? Choosing a color…
2. Nu Swim Pecorino Top + Basic High Bottom: There's a lot of things to love about Nu Swim. Committed to sustainable and ethical policies, the brand manufactures exclusively in California and sources all of their fabric from recycled materials. Not to mention the suits are incredibly chic and destined to be worn all summer long.
3. Araks Elias Bikini Top Terra + Ulla Bikini Bottom: As much as I adore the idea of a delicate, frilly bikini, my reality is a suit that will keep everything, well, in place. That's why I'm dying to get my hands on this fiery Araks set that'll keep me supported all season long.
---
Hannah Baxter
Editor
Part of the series:
WWWRN