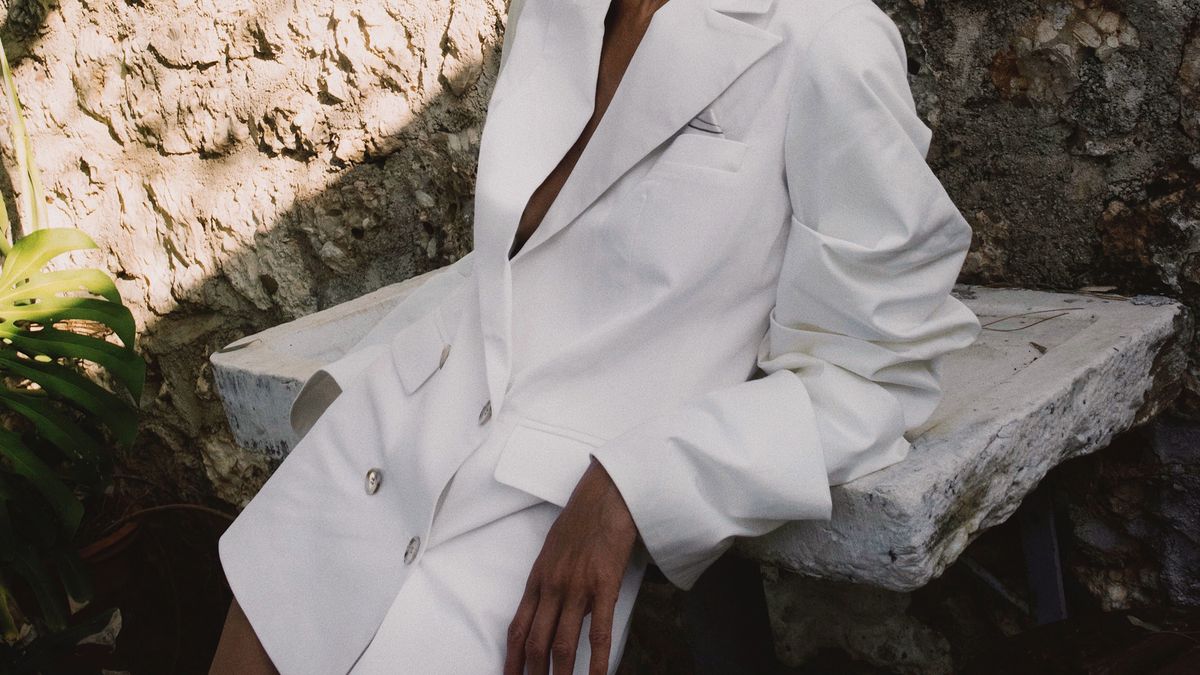 Designers
Keep Your Eye on Outerwear Brand Ochi
Hailing from the Ukraine, the brand is creating some of the most fabulous faux trenches we've ever come across.
We're beginning to realize something: that we have a thing for brands 
coming out of Ukraine
. The latest brand to catch our eye is
Ochi
, an outerwear brand founded in 2016 by Iana Kuznietsova. You may be familiar with their yellow trench coats that seem to have taken the internet by storm, worn by the likes of Lisa Aiken and Aimee Song, while Kourtney Kardashian, Nadine Leopold, and Eva Chen have stepped out in other, equally striking pieces.
---
Ochi, which means
"
eyes
"
in Ukranian (a word that Kuznietsova thought would be the perfect descriptor for the brand, as to her, outerwear "acts as eyes between the body and the world"), has launched four collections thus far, comprised of perfectly tailored trench coats, satin dresses, and suits. Kuznietsova uses both faux fur and faux leather when creating her pieces. As for how it all began? "In my childhood, I used to resew my mother's and grandmother's clothing to create something new. I made one piece of clothing out of two, made embroideries, and painted on the fabric, creating new textures," Kuznietsova explains. "It brought me a lot of joy!" And while she first began to work in the interior design field out of school, she couldn't stop dreaming about becoming a designer. In 2016 she took the leap of faith. A leap of faith that could not have gone better.
"I'd call it the phenomenon of endless mystique," the designer tells us. "Meeting and working with Julie Pelipas, who inspires me a lot, collaborating with artist Vlada Ralko, seeing the legendary Christy Turlington wearing [an] Ochi shirt in the photo shoot for
Vogue
Poland, and being represented on Net-a-Porter, the retailer I've always dreamed of working with. We got the contract from the very first season. It's unbelievable!" But the surreal moments didn't stop there. "A couple of days ago, our team discussed how beautiful Rosie Huntington-Whiteley is," Kuznietsova continues. "You can only imagine our excitement when she followed us on Instagram the day after this discussion. Now I want to tell everyone to not stop dreaming, dreaming endlessly."
Photos: Courtesy of OchiWant more stories like this?
We're Buying Every Piece from This Knitwear Brand
Will the Queen of England Carry These "Haute Cute" Bags?
Ukrainian Brand TTSWTRS Collaborates with Tattoo Artists for Their Designs