In 60 Seconds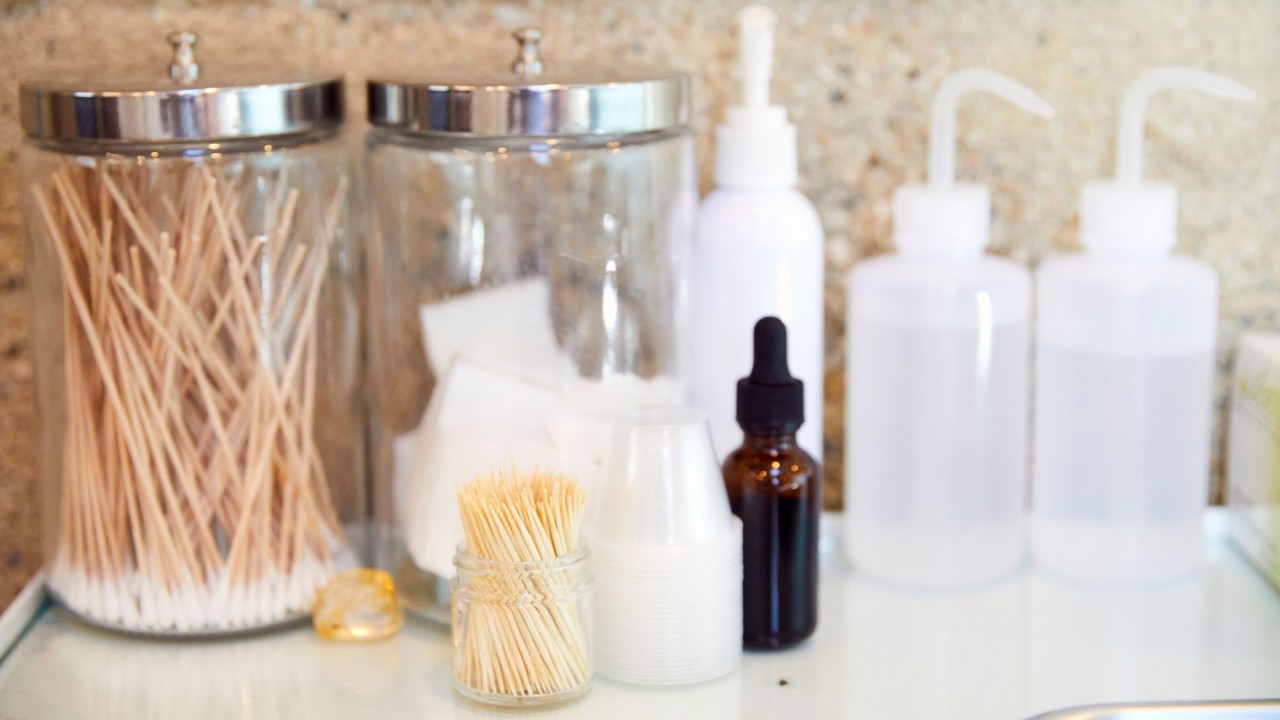 How to Properly Care for Your New Piercing
We got 4 key tips from a professional piercer.
Congratulations—you just got a gorgeous new piercing and have spent the whole day showing it off to your friends. By the time you're ready to go to sleep, your ear—or wherever you've decided to pierce your body—is a little sore and in need of a thorough cleaning to prevent an infection. Unfortunately, it isn't as easy as just jumping in the shower and rinsing it off with your favorite soap. To get all the details on properly cleaning your piercing, we consulted industry favorite piercer Adrian Castillo. "Most piercers will tell you something different," he explained. "All piercings should be healed the same—using a mild antiseptic." Check out his four easy tips below!
1. "Use a mild soap and warm water, twice a day."
2. "I tell people not to touch their piercings; don't rotate them, don't play with them. Any unnecessary movement could disrupt the healing process by ripping off the scab that's trying to form around the wound."
3. "Piercers will also recommend a sterile saline spray that you could pick up at any major drugstore."
4. "Healing piercings can be circumstantial. They're trial-and-error, and one will heal really easy and others not so much. Patience, a strict cleaning regimen, and not messing with them will get anyone through the healing process."
Want more stories like this?
The Biggest Mistake You Can Make When You Choose a New Piercing
Why Fashion's It-Girls Are Flocking to This Los Angeles Piercer
We Let Social Media Convince Us to Get a New Piercing