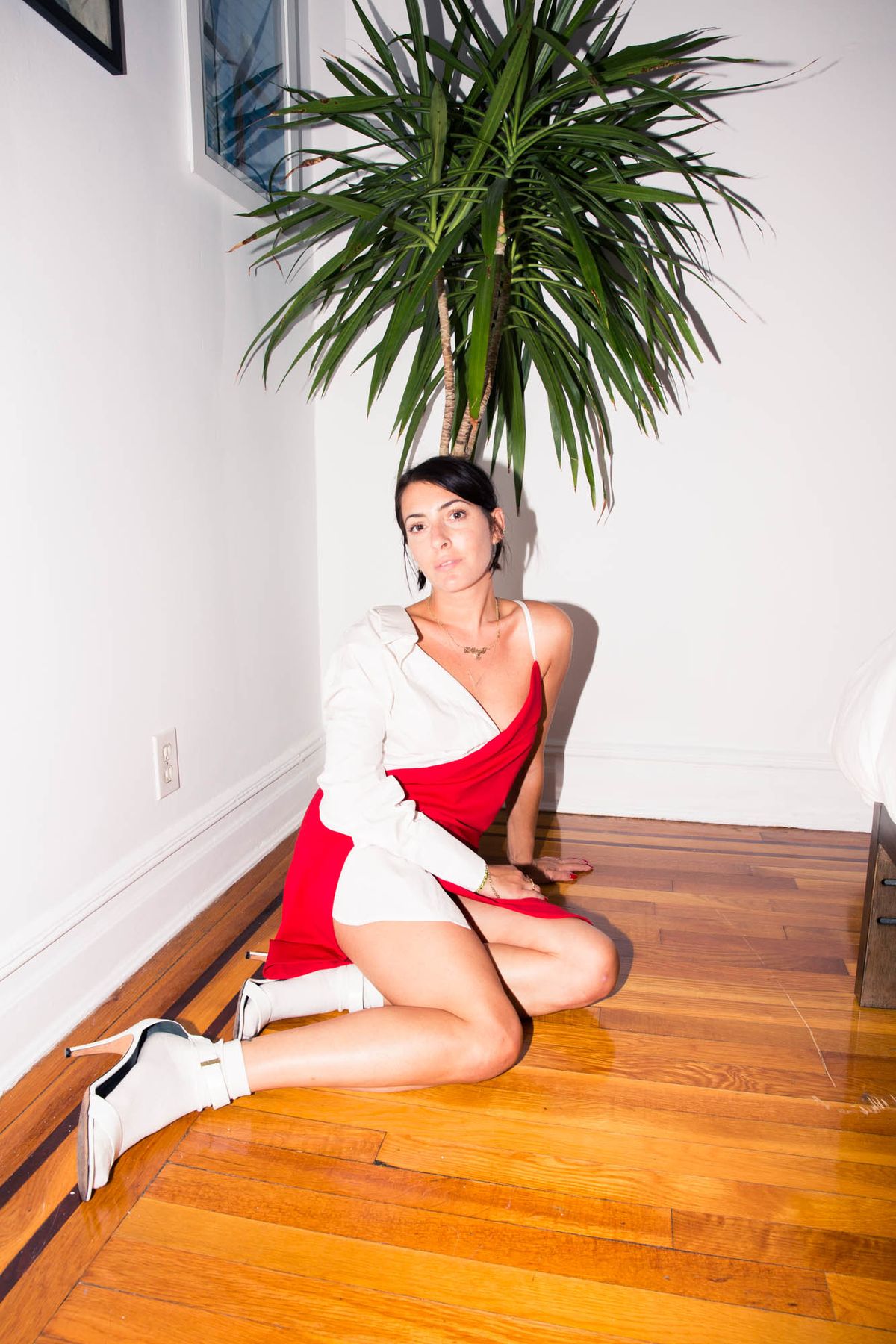 Closet
The stylist has a goldmine of vintage tees. New York.
Alec Kugler
Emily Ramshaw
The best part of our job, far and away, is meeting cool as shit people and hanging out with them in their natural habitats, simple as that. Case in point: spending an end-of-summer afternoon with
Kat Typaldos
at her airy Greenpoint, Brooklyn apartment. In the cheesiest way possible, we went from strangers to friends in five minutes flat as soon as she showed us her collection of worn-in tie-dye Grateful Dead t-shirts. Of course, it helps that Typaldos is one of those people who will tell you her life story at the drop of a hat. At the time, we learned that she'd just come back from Greece (where she plans to live one day), that she was practicing the
Artist's Way
(and motivated us to get on that train ASAP), and that she was experimenting with witchcraft. Evidently, she's someone you could shoot the shit with for hours. It also doesn't hurt that her closet is made up of the kind of vintage gems and current season winners that only careful thrifting and a keen editor's eye can get you. It's something she learned early assisting Alex White at
W
Magazine, and it's something she continues to hone
working with musicians
like Chairlift's Caroline Polachek, Alicia Keys,
Børns
and Tei Shi. Kat Typaldos = cool as shit, people.