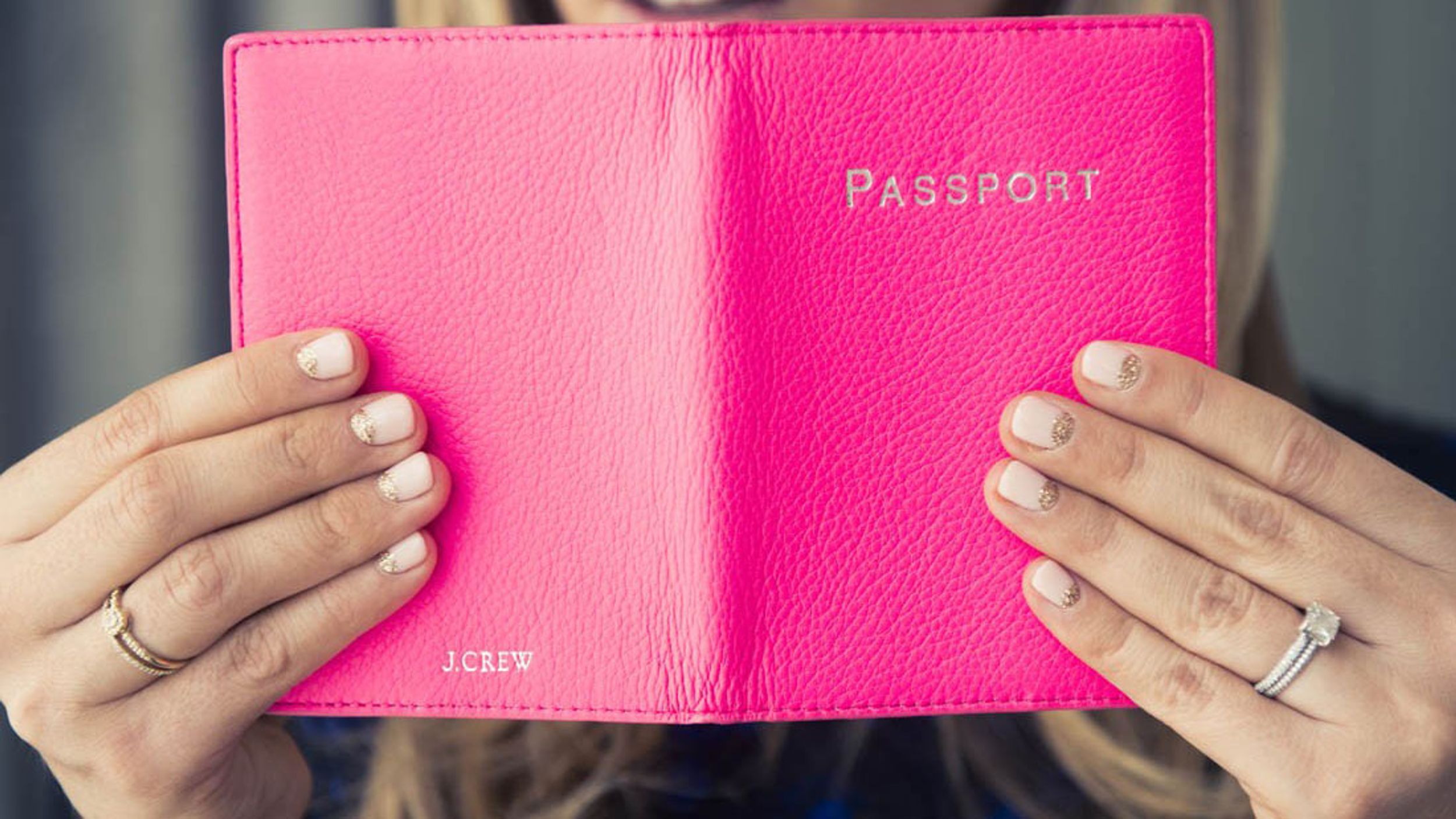 Travel
Fake it 'til you make it.
How many times have you glared at passengers who bypass a snaking line to get to the front of TSA? Or at those happily snacking on free cookies and nuts and sipping on extra-foamy lattes while stretched out in the ~exclusive~ lounge? Envy no more, friends, we've put together a list of airport hacks so that you, too, can get the perks of being a
frequent flier
, without actually being one.
---
NO PRIORITY CHECK-IN?
GET GLOBAL ENTRY OR NEXUS
Sure, it may seem like a big inconvenience to take 30-45 minutes out of your day to sign up for the priority security and customs pass, but we promise it'll change your life. You'll make up for the time you spent applying approx 100 times over by breezing through security and customs lines. In other words, get your
Global Entry
or
Nexus
now.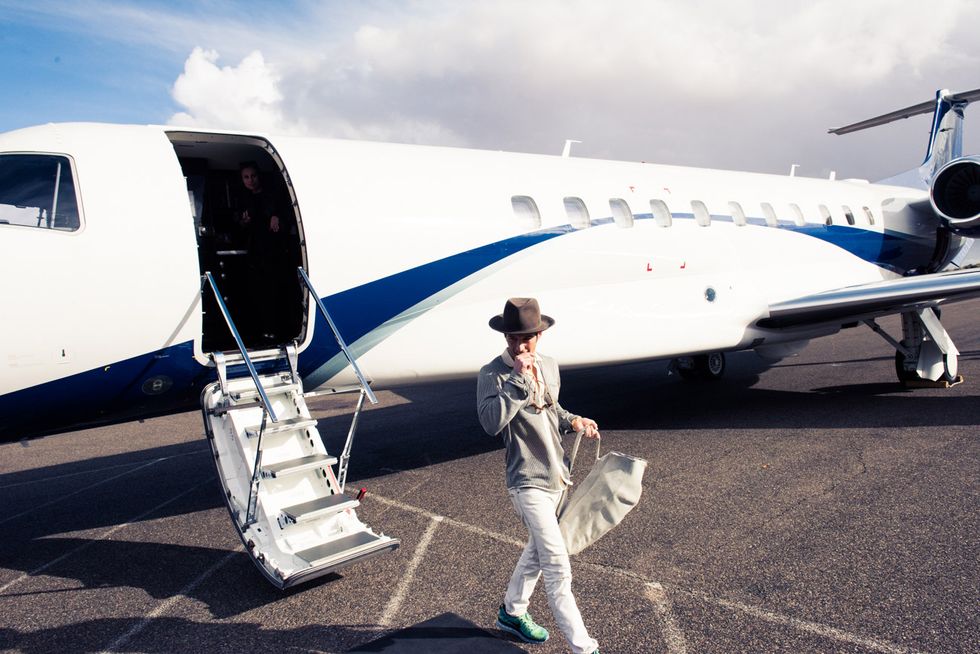 NO BAGGAGE HANDLER?
BRING ALONG YOUR LATEST BUMBLE MATCH
While you may not have known this, with frequent flier status comes a porter (most times), aka your very own personal baggage handler. Talk about chic. But! No need for a fancy bag handler if you can simply bring along your S.O. or someone you've just swiped right on (bold, we know!) Heck, they don't even need to board the flight with you. Isn't there something romantic about a gate sendoff? Thank us later when you aren't hustling through the airport a sweaty mess.


NO LOUNGE ACCESS?
LET ME UPGRADE YOU
A valuable lesson we've learned over many years of flying: Showing up to the airport late can actually be a good thing. Hear us out. A lot of times airlines oversell coach. So when you walk on up to the check-in counter (skip the self-check-in kiosks), kindly ask if there is any room for an upgrade. Turn up the charm—before you know it you could be sipping on a glass of bubbly on your way to your final destination.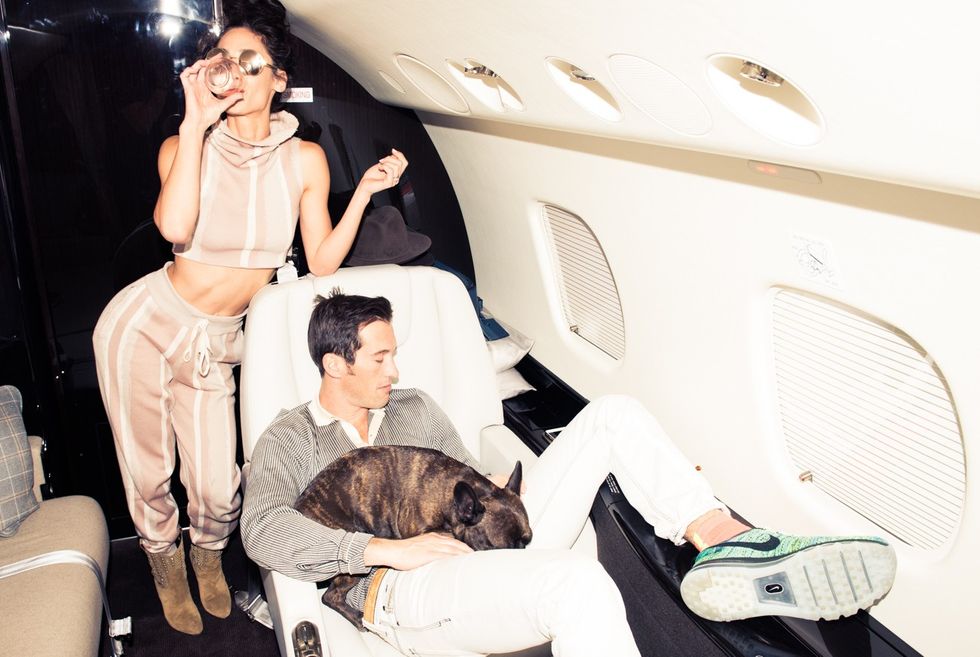 NO WAIVED FEES?
GET YOUR SCHMOOZE ON
For whatever reason, we always seem to book our flights a little too early, leaving zero time for a last-minute spa treatment, resulting in us either missing our flight or changing it to a later time. While we imagine it truly is a dream come true to have no fees for these types of necessary changes, there is a way we can save our credit cards from those extra (painful) swipes. Throw on a big smile, compliment the person you're speaking with (if it's over the phone, always make sure to ask how their day is going, etc.), and simply kill 'em with kindness. Chances are your twinkling eyes and genuine smile will be enough to get you on that next flight for $0.
Photo: Emily Schuman of Cupcakes and Cashmere shot by Coveteur.
Want more stories like this?
What No One Tells You about Living Abroad
8 Luxe Airline Perks You Need to Take Advantage Of
8 Things to Do in Tulum That Are Ultimate Instagram Bait