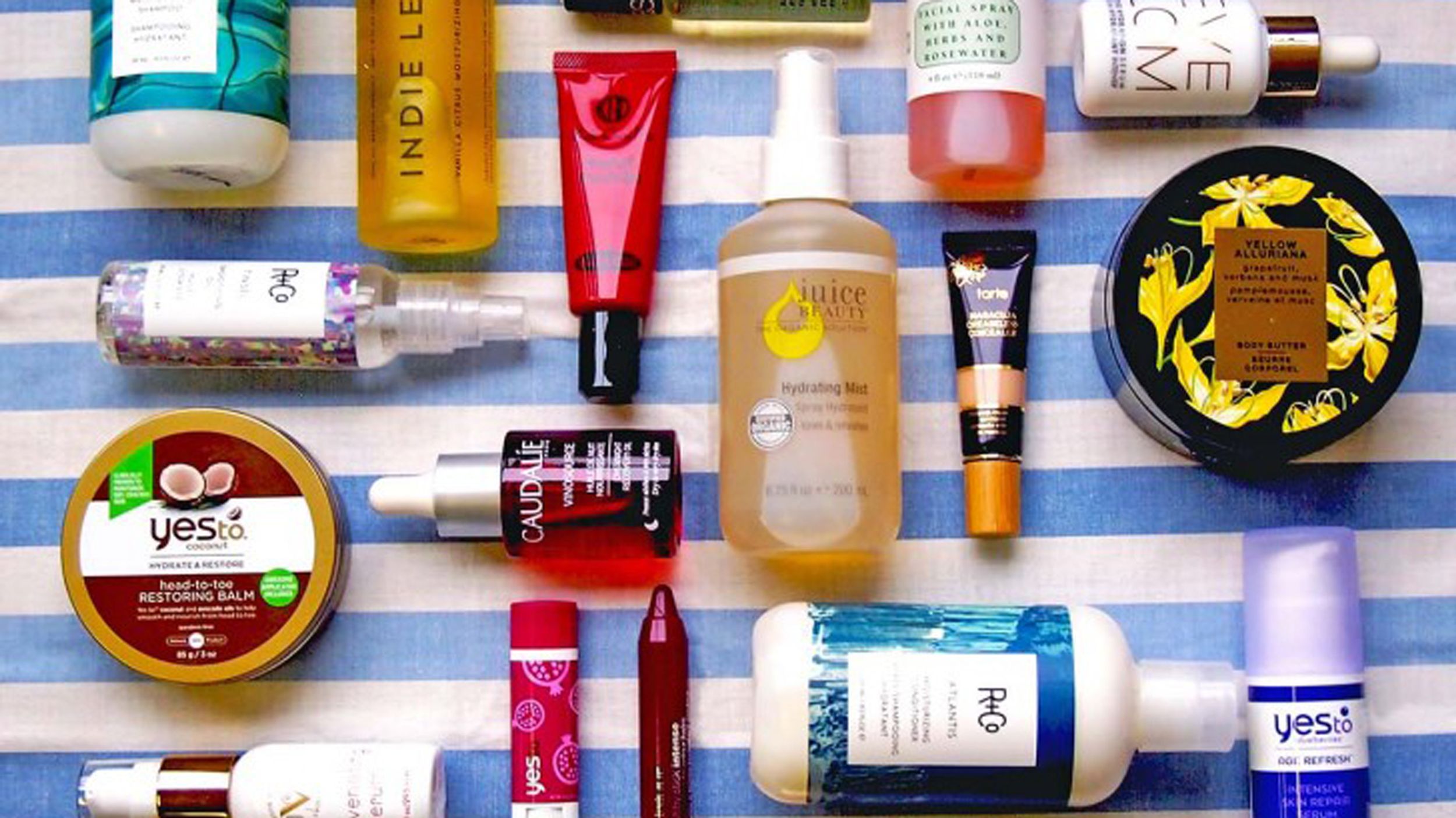 Makeup
The more you know!
If you've ever found yourself deep in aisle five at Whole Foods browsing the variety of cosmetics in search of an all-natural alternative to your body wash, shampoo, sunscreen, et. al. (when all you came for was almond milk), or even if you fancy yourself an all-natural-everything type with Tea Tree Tingle filling your shower and Honest Beauty in your makeup bag, chances are you've been stumped by the labels on the cosmetic and skin-care products you use—or, like most of us, have no idea what most of them even mean. So we did some of the work for you and have decoded seven of the most common (and mysterious) symbols living on the labels of your favorite natural products.


---
USDA Organic
According to the United States Department of Agriculture, to be labeled 100 percent organic with the USDA seal, "the product must contain (excluding water and salt) only organically produced ingredients. Otherwise 95 percent (excluding water) of the ingredients have to be organic."


Cruelty-Free
Also known as the leaping bunny. If your lipstick has this emblazoned on it, it means it wasn't tested on animals. P.S.: This Burt's Bee's shade was used on the models at Isabel Marant's fall 2017 show. Chic.


No Synthetic Fragrances
People with allergies or sensitivities commonly avoid fragrance. This symbol means that the beauty or skin-care product in question contains no synthetic fragrances and is formulated with pure essential oils.


Non-GMO
The floating butterfly means that this personal-care product went through Non-GMO—whose main goal is to keep genetically modified organisms out of the food supply—third-party verification and meets all standards.


Please Recycle
More and more beauty products, luxury ones included, have turned to recyclable materials. The easily recognizable loop can mean that the container is recyclable (look out for refillable beauty items, too), BPA-free, made up of 100 percent recycled plastic, or all three.


Certified Gluten-Free
While the jury is out on whether gluten-containing cosmetic products actually cause allergic reactions or GI symptoms when applied topically, celiacs and gluten-sensitives can look for this symbol, which usually looks like a little wheat stalk.


Period After Opening
This is extra credit, since it's unrelated to organic, but the little
open jar
is one of the most important icons on your cosmetics, and it tells you the PAO (Period After Opening)—aka how long it will last after opened. Yes, we'll excuse you while you run to your beauty cabinet to start checking.