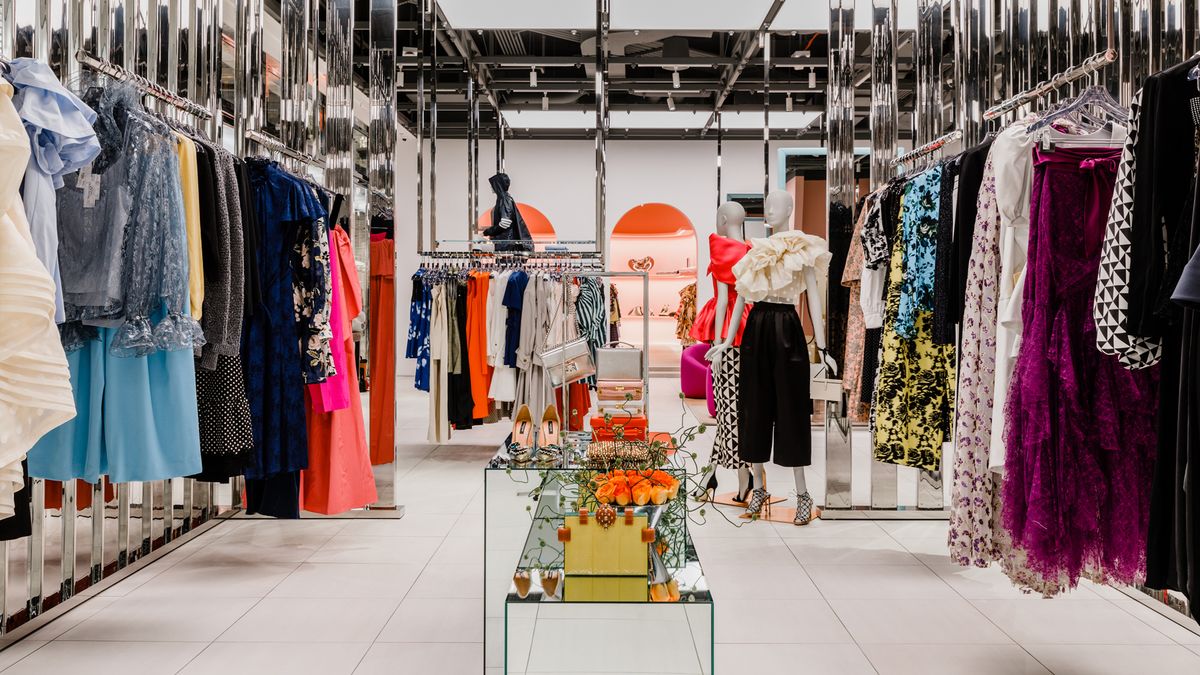 Trends
Our crystal ball sees lots of suiting, neutrals, and teeny, tiny bags in your future. In collaboration with Forty Five Ten.
We'll admit—from our vantage point, "trend reports" occasionally illicit an eye roll. It *all* comes back, as everyone's mom likes to point out—and when it feels like you're predicting the return of metallics for the umpteenth time, it can start to get stale. After all, "florals for spring" were vilified by Miranda Priestly for a reason.
But with new trends increasingly emerging with each flick of your scrolling wrist, occasionally they call for a field guide. Which is where our friends at
Forty Five Ten
come in.
The forward-thinking boutique—which hails from Texas but recently made an impossible-to-miss debut in New York at Hudson Yards with modern design throughout and a Snarkitecture-built, glass-brick facade—can only be described as conceptual. From the designers they stock, to the pieces they carry, to the vibe in their stores, if you're looking for what's next, it's best to look to Forty Five Ten.
Thus, when it came time to compile a trend report of our own, we turned to the boutique's buyers for an insider take on what's coming next (and may have maxed out our credit cards in the process).
Miranda would approve. We think.
---