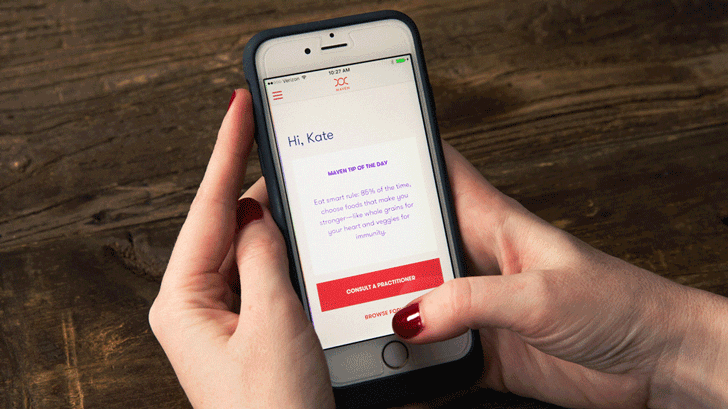 On Your Phone Too Much? Try This
A quick guide to limiting screen time.
Perhaps the best way to limit our phone time is not with mindfulness, or meditation, or social media cleanses (though all of those are certainly good ideas). It turns out, though, that those annoying and vaguely impolite alerts that float up once a week—"Your screen time was up 14 percent last week, for an average of four hours, 49 minutes a day," my phone very rudely announced this past Sunday at 9:00 AM—stem from a program that can actually be put to smart use and help you help yourself to step away from that phone.
If you have an updated iPhone or an Android, then you have Screen Time or Digital Wellbeing at your fingertips. Both features can aid you to use your phone for good and not evil, and might even assist you in the ongoing quest for better sleep, as the New York Times reports.
First off, the question is: How much do you use your phone, and how much would you like to be using your phone? Also, importantly: Is your phone use, as Marie Kondo would say, sparking joy? If you're spending four hours and 49 minutes a day on your phone, is most of that time spent texting with loved ones and planning trips? (That was me last week.) Or are you angrily engaging on social media, or mindlessly shopping online, or trying to squeeze in one too many things on the go, instead of waiting until you're at your desk?
From there, the limits can begin. Once you've analyzed your use with the time tracker portion of your device, you can put your phone to work for you. This is useful: Both Apple and Google will tell you which apps you're using the most and which apps are sending the most notifications.
If you realize that you're spending way too much time on Instagram, you can set a time limit. For iPhones, this will mean that you can scroll to your heart's content until the boundary kicks in—say, after an hour each day. After that, you'll receive a reminder that the time's up, which you can snooze or ignore. After all, this is you regulating you—so it's up to you to take the hint.
For Android devices, when your hour of scrolling matcha lattes is up, the app is disabled, and you won't be able to get back in unless you reverse your original limitation through Digital Wellbeing. No snoozing or ignoring for Google.
As the Times points out, though apps are often time-sucks and social media snacks on our free time like popcorn, maybe the worst aspect of smartphones is their defining ability to make us extremely dumb when it comes to sleep. We know, by now, that looking at our phones at night can disrupt our sleep quality and quantity. And these little time-tracking devices we have chilling in our phones can actually come to the rescue with that, too.
After quiet hours kick in, Downtime on iPhones will let you leave some apps active if you like (texting, phone calls), but it'll stop everything else. Yes, you can get around the blockades if you so desire, but your apps are all grayed out, and every time you click on one, your phone will tell you to go to bed. Like Mom, only digital.
Wind Down on Androids beats around the bush even less. A more sophisticated Do Not Disturb mode kicks in, which can be set to block everyone except the people you actually might want to hear from late at night. Notifications turn off, and Grayscale begins, meaning, quite literally, that your phone loses all its color. Instagram, YouTube, shopping—in black and white, it's all much less appealing. This ostensibly makes it easier for you to back away slowly from that tantalizing little electronic device and tuck thyself into bed.
Want more stories like this?
There's No Such Thing as a Small iPhone Anymore
We Tried the iPhone X and It Really Is That Big of a Deal
Why Breaking Up with Your Cell Phone Is Becoming the Biggest Health Trend