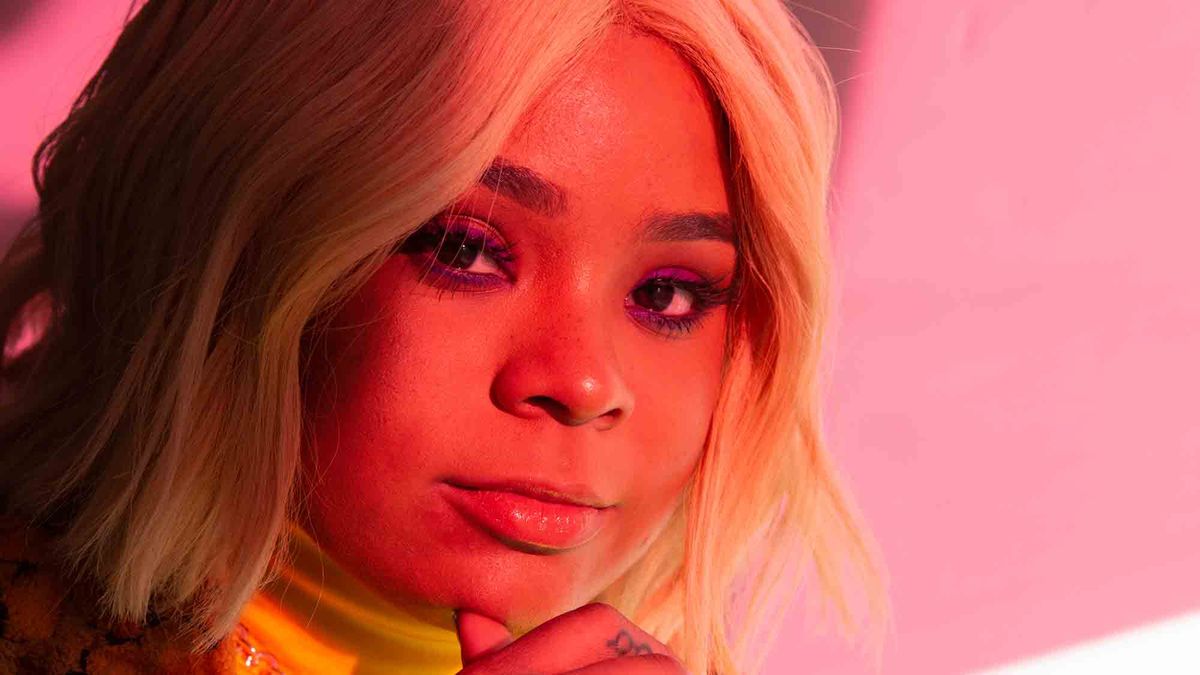 Living
Tayla Parx on We Need to Talk and writing for the biggest women in music.
Alec Kugler
When two Texas women get together (
Tayla Parx
 from Dallas and myself from Houston), Southern food inevitably creeps into the conversation. Crawfish, anyone? But while Parx is a natural in the kitchen, she
'
s a cut above the rest with her pen game. Not only was she a co-writer for the viral bop "Thank U, Next" by
Ariana Grande,
 she
'
s also written for everyone from Jennifer Lopez to Rihanna, Quavo, Alicia Keys, and
Majid Jordan.
And she played Little Inez in the film 
Hairspray
. In other words, she
'
s crazy talented.
In 2018, she was able to celebrate three songs in three different genres topping the Billboard charts, and she wrapped up the year toasting the success of Ariana Grande's 
7 Rings
album, which, you guessed it, she co-wrote. Although Parx is the mastermind behind many of your favorite tunes ("Love Lies" by Normani & Khalid or "I Like That" by Janelle Monáe ring any bells?), the project she is most excited about is
We Need to Talk
, her debut album which drops today. Luckily for us, we got to sit down with Parx to chat about the project ahead of its release, plus how she
'
s helped break down gender norms and the arc of her personal growth throughout her songwriting journey. Check it out below.
---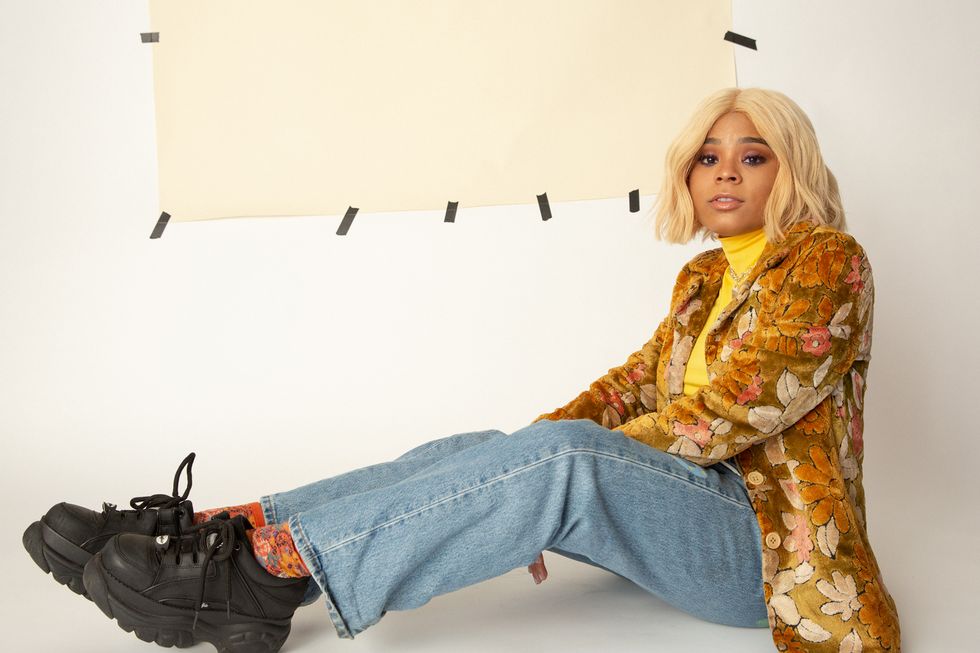 On growing up entertaining:
"The big part of why I am able to camouflage [myself in] a lot of different genres is because of the acting experience. I'm able to say,
OK, I

'

m taking all of my experiences and putting them to the side to really become this artis
t. I'm usually like, S
o this artist is from New York, Florida
, etc. They tell me their story, because I really dive into that role of being them. [Songwriting] was a different transition because, at that time, I was so wrapped up into acting world; I got into the Kennedy Center, transitioned into
Hairspray
, and Nickelodeon until [I was] 17. I missed music. So I got into the point where I was like,
We gotta focus back on the thing I love
."
On her Grammy nominations:
"It's really cool because this isn't the Teen Choice Awards—this is public speaking in front of your peers. The most fun thing about the
Grammys
is a lot of times we end up learning [about] new artists, because the Grammys doesn't pay attention to the most popular thing every time—they pay attention to what had the most impact. Being nominated is the biggest compliment."
On being in a new generation of music:
"The whole concept of gender fluidity is super important because right now the rules that we are putting into effect will be the ideas for the next 10-20 years of music. Every now and then you get to a turning point where new music sets a new style. There is a whole new breed of artist coming in; it's exciting, and I want to be a part of that conversation. Now we can, because we don't fear."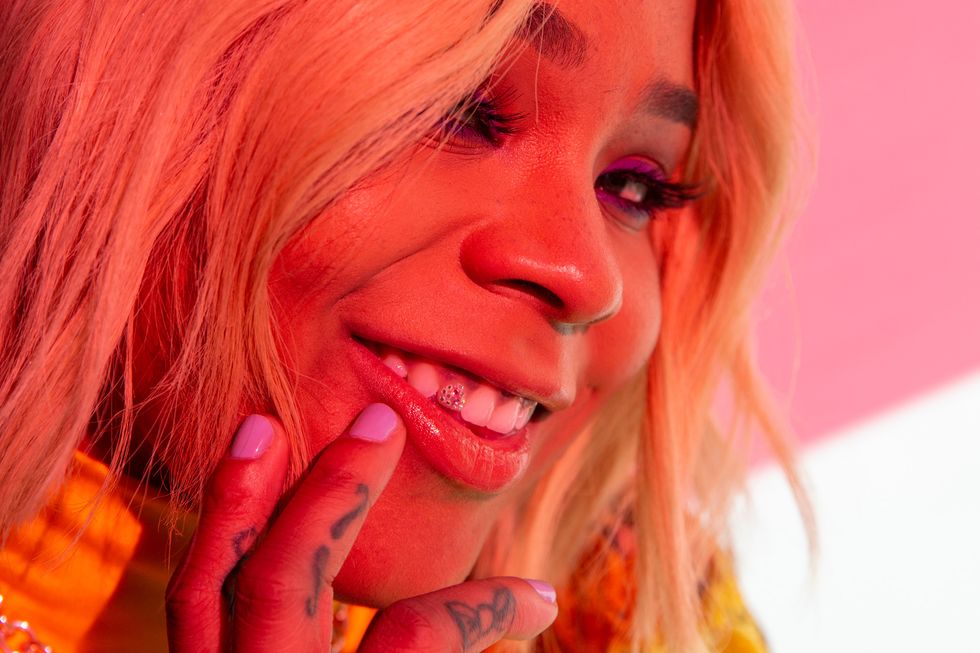 On growing up in Texas:
"As a little black girl from Texas, I really wanted to prove that I wasn't this new R&B or hip-hop artist, but in fact I can camouflage it and kind of be a chameleon in all these different genres. I really want to make that point, and a lot of times creatives are held back because what they look like is perpendicular to what they want to be. I want some other girl to look at me and say, 'Yo, that's possible.'"
On learning from the artists she's worked with:
"It's an incredible feeling because it goes from us hearing them on the radio to us seeing them on TV to me telling my mom, 'I just got out the studio with Mariah Carey or Christina Aguilera.' It's incredible because I also learned a lot from those artists, because they all had different stories. I am able to learn about publishing and style and what they are doing with their deals. All of these things I can apply to my own artistry."
On what gets her creative juices flowing:
"Traveling, for sure, and having conversations with strangers. Like, those are the things that spark new songs. Usually when I am in the studio, I love to [ask], 'How does this make you feel?
'
and you start having a conversation, because I think the best songs sound like conversations. It has to come naturally."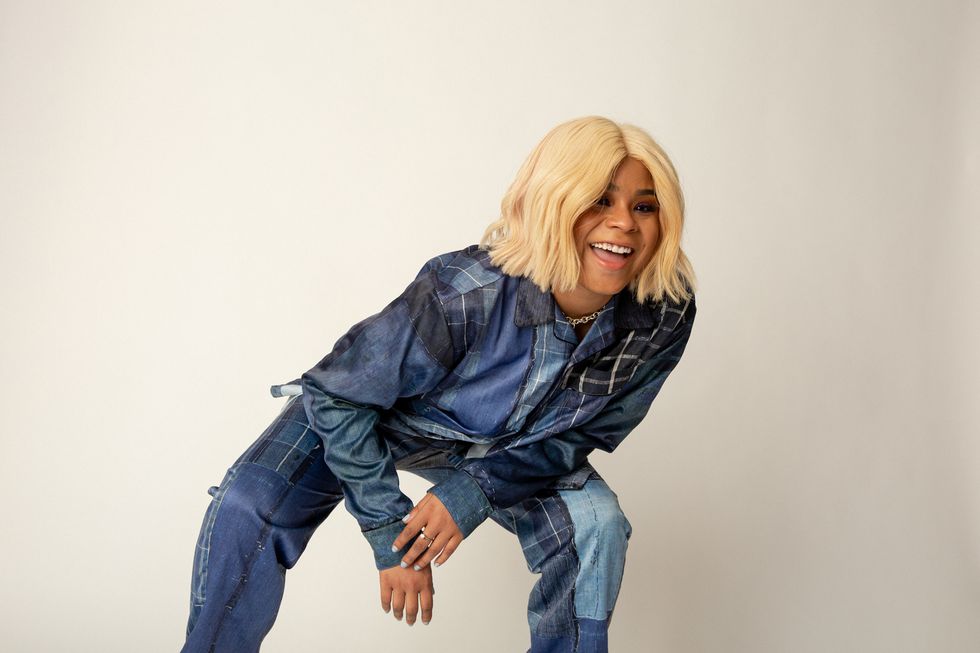 On the success of "Thank U, Next":
"I think what is so exciting about
'
Thank U, Next
'
in particular is the fact that I know it's [Ariana Grande
'
s] life, and I know that it's a personal story for her. It's super exciting to write something that correlates to a specific feeling, by one person, but millions of people [can] relate. Instead of being bitter, we are saying thank-you for what you have taught me, the good and bad. It also got her through a bad time in her life, and now it's getting other people through. It's just a real genuine song."
On how she chooses what songs to give away and keep for herself:
"I've never written a song for somebody else [and then want to keep it]. I think it
'
s because I
'
ve [worked] to make sure I truly [know] who I am in my songs. Once I figured out my fashion, I wanted to know how can I make my music sound like I look. This is who I have become, so how can I make it sound like my personality? Most of the artists want a hit, [and] there is nothing wrong with that. There are artists, and then there are pop stars and everything in between. All of that room allows everyone to make art."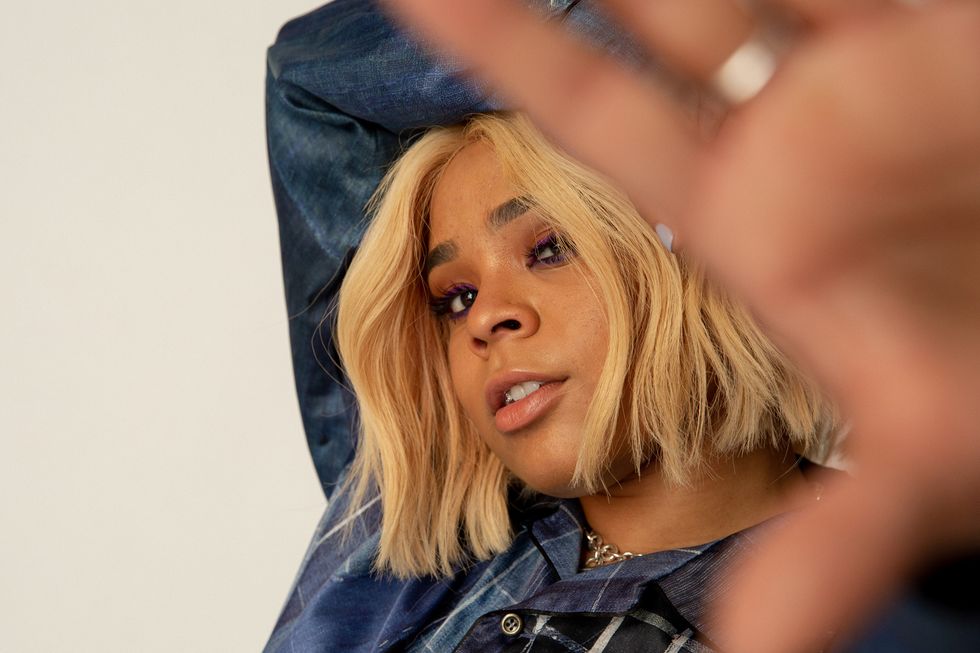 On what fans can expect from
We Need to Talk
:
"[The album focuses on] honesty and is also a mixture of a lot of different genres. [It takes] ideas about feminism and masculinity and takes those ideas and throws them down the drain. Basically saying,
This is me, I realized that I am 25 years old, and there's strength in just learning how to grow
."
On her anticipation for the new project:
"I think that right now, why I am so excited about my new album, 
We Need to Talk,
 [is that] I don't have to follow the rules of only making hits. I can apply those rules, but I can apply them to a bigger vision so people understand who I am, and they can learn my story. We can grow together and watch me go through some of the most important times of my life. My fans who listened to the
Tayla Made
mixtape, they know that I am forgetful; they know that I drive my BMW through the hills fast. You know all of these things from hearing my music. We're getting to know each other, I'm getting to know my fans, and they are getting to know me. And you can't do that if you're only concerned about making a hit song. I like to affect culture and permeate that."
On her three studio needs:
"Phone, tea, and friends."
Stylist; Haylee Ahumada 
Want more stories like this?
Gunna's Drip Is Here to Stay
3 Solo Dance Moves to Do at a Party
Charlotte Lawrence Is about to have a Meteoric Rise to the Top of the Charts