Our Favorite Throwback Trend Has a History of Female Empowerment
Perfect for a woman in a man's world.
Designers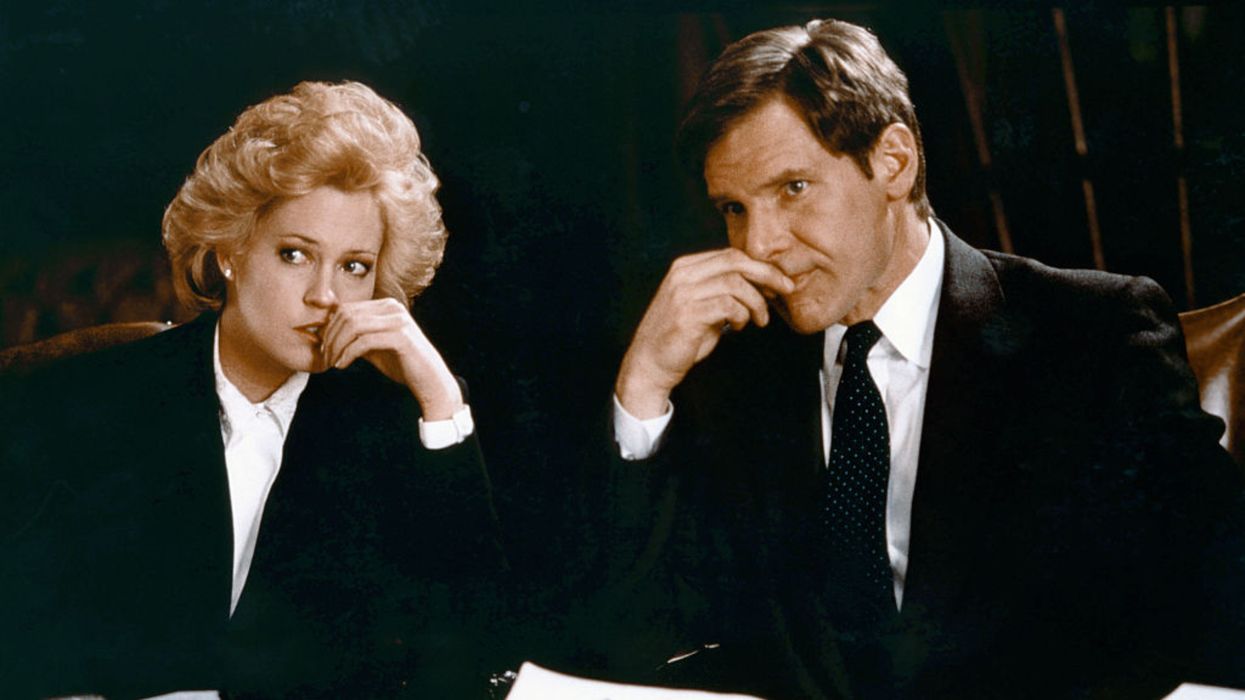 When we think of shoulder pads in 2019, our brains often jump to exaggerated performance wear and silly pictures of friends or relatives from the '80s. However, they represent much more than just an ostentatious costume or outdated prom dress. Shoulder pads are an emblem of women equating themselves with men, not only in pay or respect, but in stature, as well.

Since the 1940s, as women have moved into arenas previously dominated by men, fashion has mirrored that trend by embracing an exaggerated shoulder silhouette. The shift is actually quite logical, as women typically take up less physical space than men. In order to bridge that divide, designers implemented a sartorial solution to widen a woman's frame. The way the shoulder pad is presented has evolved with each resurgence, culminating in more modern, gender-inclusive clothing that highlights and celebrates that moment of female empowerment.
 

Origin
Ironically, shoulder pads actually originated with men, not women, when they were invented in 1877 as a piece of football padding. So what is now thought of as an aesthetic add-on has roots in practicality. In the thirties, the shoulder pad began to cross over into women's fashion. Elsa Schiaparelli was the first to bring them into women's ready-to-wear fashion with her 1931 fall/winter collection. Soon after, Marcel Rochas implemented the new silhouette into his line, as well. The look burst onto the Hollywood mainstream when Joan Crawford wore them on a formal gown with oversized ruffled shoulders in her role in Letty Lynton. However, padded shoulders didn't fully foray into workwear until the following decade.
---
1940s
Political Climate:
Early 1940s America was governed mostly by war. WWII pulled men out of homes and onto the front lines, leaving numerous vacancies in the workplace. Therefore, gender roles began to shift as women stepped up to fill the spots left by men across various industries. For the first time ever, nearly
one in four
married women worked outside the home.
Fashion's Response:
As women's day-to-day activities shifted from housework to driving trucks and operating heavy machinery, their clothing similarly adjusted. Practicality took precedence over the earlier desire for glamour and sophistication. To smooth their entrance into this foreign territory, female clothing took on a more masculine quality, with jackets, coats, and dresses borrowing aspects of men's military uniforms. The shoulder pads used in evening wear during the previous decade were added to this new militaristic daywear to create a bulking effect on a woman's narrower frame. They were sewn between the outer layer and lining of a garment and were typically made out of wool, cotton, or even sawdust, as materials were sparse during wartime.
1980s
Political Climate:

After WWII ended and the men returned to the States, women were pushed from their wartime jobs, causing many to fall back into their roles as homemakers and primary caregivers. But a few decades later, the next swell of women re-entered the workplace, and this time they were here to stay. According to 1990 census data, the number of working women increased by 27 percent throughout the 1980s. The phrase "smash the glass ceiling," which originated in 1986, embodied the feminist goals of the era, namely achieving equal status with their male counterparts. Margaret Thatcher, an icon of both the women's movement and the shoulder-pads trend, had just taken office as the first female prime minister of the UK.



Fashion's Response:

Women began to embrace the idea of dressing for the job you want by, quite literally, dressing more like their male colleagues. Designers like Anne Klein, Georgio Armani, and Ralph Lauren were the first to show power suits on the runways, easily distinguished by their exaggerated shoulder silhouette. This power-dressing look was typically composed of heavily padded shoulders on a double-breasted jacket, either pants or a skirt, a sensible pair of heels, and often very, very large hair. These oversize silhouettes acted as a shield to hide the actual shape of the body and further combat the omnipresent male gaze. Mel Griffith's iconic look in Working Girl brought the silhouette into the mainstream in 1988. Adapted from the construction of the '40s, shoulder pads were made of foam and enclosed by Velcro so that the wearer could insert multiple sets, if she so desired.


2010s
Political Climate:
2017 saw women using social media as a platform to fight back against gender discrimination and sexual abuse in a very public fashion. The
MeToo movement
 gained traction as more and more women called out prominent Hollywood men for sexual abuse and harassment. Then, 2018 saw the
largest percentage of women ever to be elected to Congress
. Although we still have a long way to go to achieve full equality across genders (not to mention race and sexual orientation), we are seeing less discrimination based on sex, especially in the workplace. Hillary Clinton became the first female candidate elected to a major political party, and the highest glass ceiling is likely just a few years away from finally shattering.
Fashion's Response:
Women have once again adopted a broader shoulder as the women's movement enters the mainstream; however, there is no longer a singular way to dress for the office. Twenty-first-century fashion in general is losing its gender restrictions. Instead of women's clothing becoming more like men's clothing to gain equality, the two are now borrowing from each other. Demna Gvasalia at Balenciaga showed shoulder pads on both men and women in his recent fall/winter '19 collection. Designers like
Olivier Rousteing
at Balmain and Anthony Vaccaerello at Saint Laurent use a shoulder pad to channel '80s glam, while others like Rei Kawakubo of Comme des Garçons and Martin Margiela of Maison Margiela use add-ons in a genderless way to better illustrate how clothing accentuates the body. Today's designers are using shoulder pads in a much less restricted sense to convey the full spectrum of masculinity, femininity, and everything in between.
Shop some of our favorite modern power-shoulder looks below: