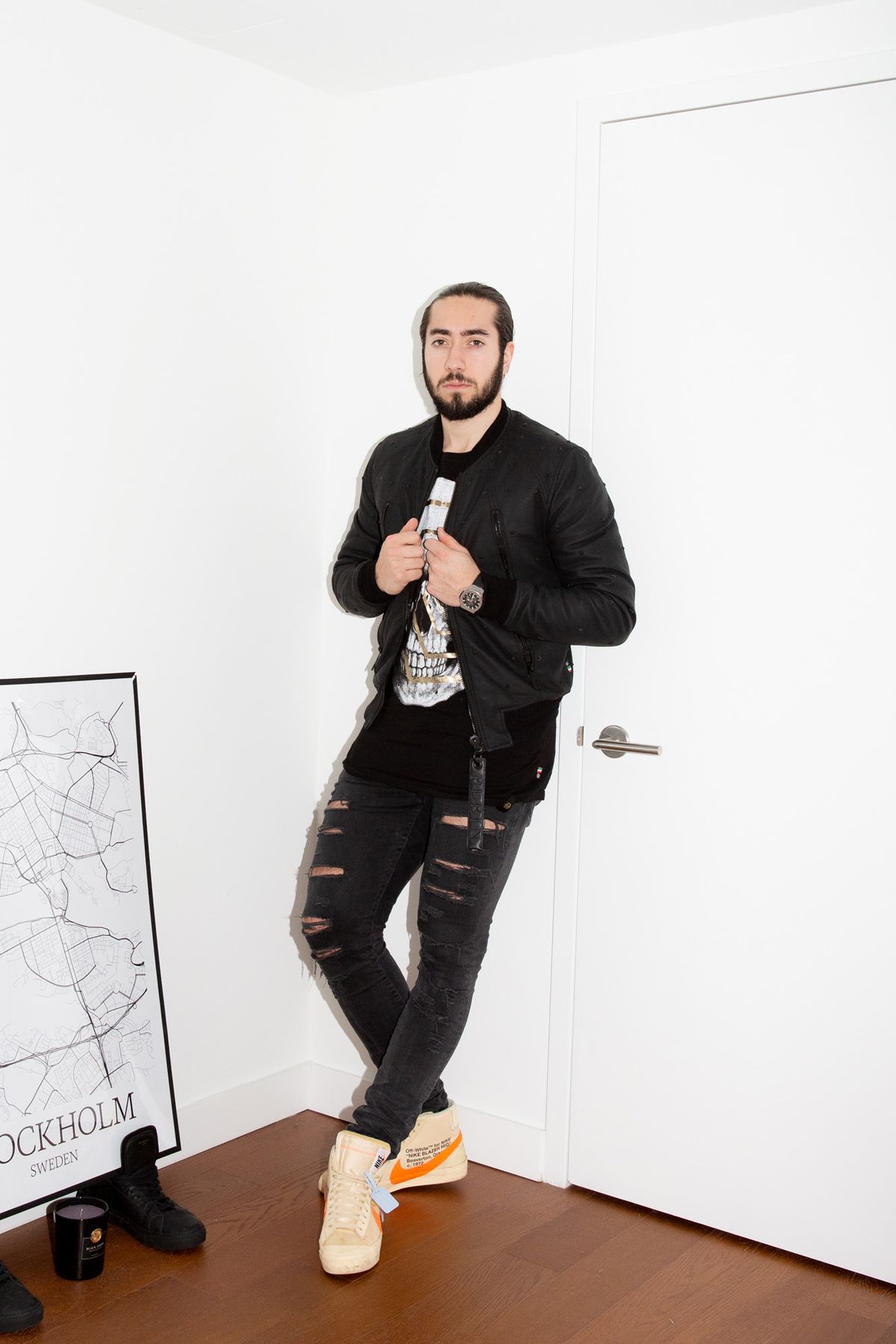 Closet
We need to discuss the Louis Vuitton high-tops. New York.
Alec Kugler
Styling Assistant
Rachel Pickus
Describing New York Ranger Mika Zibanejad as a hockey player is technically accurate (he is one, and he's quite good), but that's not what drew us to his Midtown Manhattan apartment; it was his side hustle as a DJ and producer, his fluency in three languages—Swedish, Finnish, and English—and most predictably, his wardrobe. "I was so bad when I started," the Huddinge, Sweden, native says of his first few days on the ice. "I didn't start playing until I was seven, which is pretty late compared to other people, but I looked up to my older brother, and he played, so I really wanted to try it. I fell in love with hockey right away, even though I fell a lot [
laughs
]." Fast forward to the 2011 NHL draft, and Zibanejad was selected sixth by the Ottowa Senators—an organization he spent five seasons with before joining the Rangers in 2017. Today Zibanejad lives just blocks away from Madison Square Garden, which means that when the Rangers are playing at home, he slips into Calvin Klein suits and Ferragamo loafers for a five-minute walk to the game. A bit much? Not for him. "I like to stand out a little bit," he says. "I like to wear stuff that most people look at and say, 'That's too much.' That's the shirt I want or the pants I want or the hoodie I want." When he's not on the rink—or shopping for another loud addition to his wardrobe—Zibanejad is often making music (you can listen to his tracks and playlists
here
) or brushing up on his language studies (he's "only conversational" in French and Farsi, but he wants to be fluent).
Click through for more on the athlete-slash-musician's personal style and his life in NYC both on and off the ice.