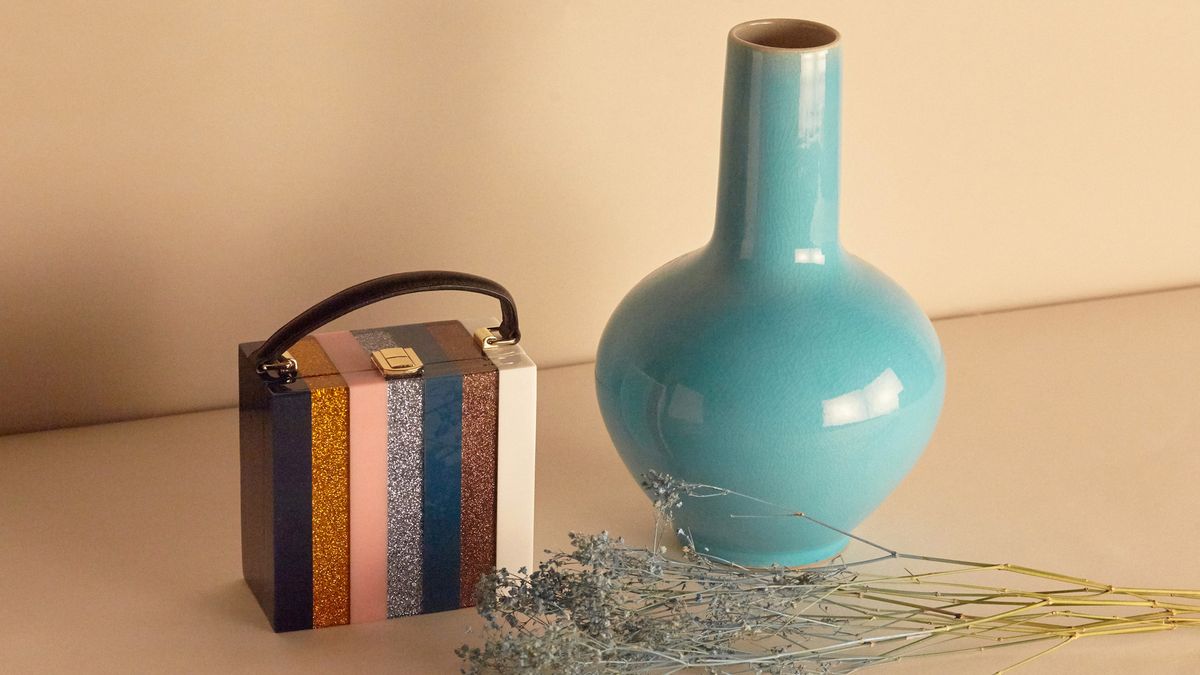 Designers
Cue the cult following.
There's something taking over Instagram: an iridescent swirl of resin swinging from the palms of everyone from
Yasmin Suteja
to
Trine Kjær
and
Babba Rivera
. It's big enough to hold your cell phone and your wallet. Even a lip gloss or two. It's Respiro Studio's art deco bags.
Australia-based designer Ana Piteira is no novice to creating a brand that garners a rabid fan base. She launched her first jewelry label Reliquia in 2015 before pivoting into playful resin jewelry with her vintage-inspired collection, Valet, which caught the attention of retailers by the likes of Selfridges, Liberty London, Galeries Lafayette, Harvey Nichols, Luisaviaroma, Opening Ceremony, and Net-a-Porter. Before long she was extending the technique she perfected for Valet into a bag collection—enter
Respiro Studio
. "With Valet, our products are crafted from hand-poured resin sheets where colors are layered to create unique textures. I felt that this method could lend itself to bags in a way that would even better showcase the resin," Piteira told us.
But it took some ideation to get the design *just* right. "Jewelry can stand on its own as it fulfills a mostly aesthetic purpose, whereas the functional aspect of handbags made me rethink the design process and change our approach to ensure wearability. We wanted to accommodate the size of our smartphones and daily essentials whilst still partaking in the small bag trend." By June, Respiro Studio will launch an extended colorway and larger tote styles. We bet you can't wait to see what those look like.
---