WWWRN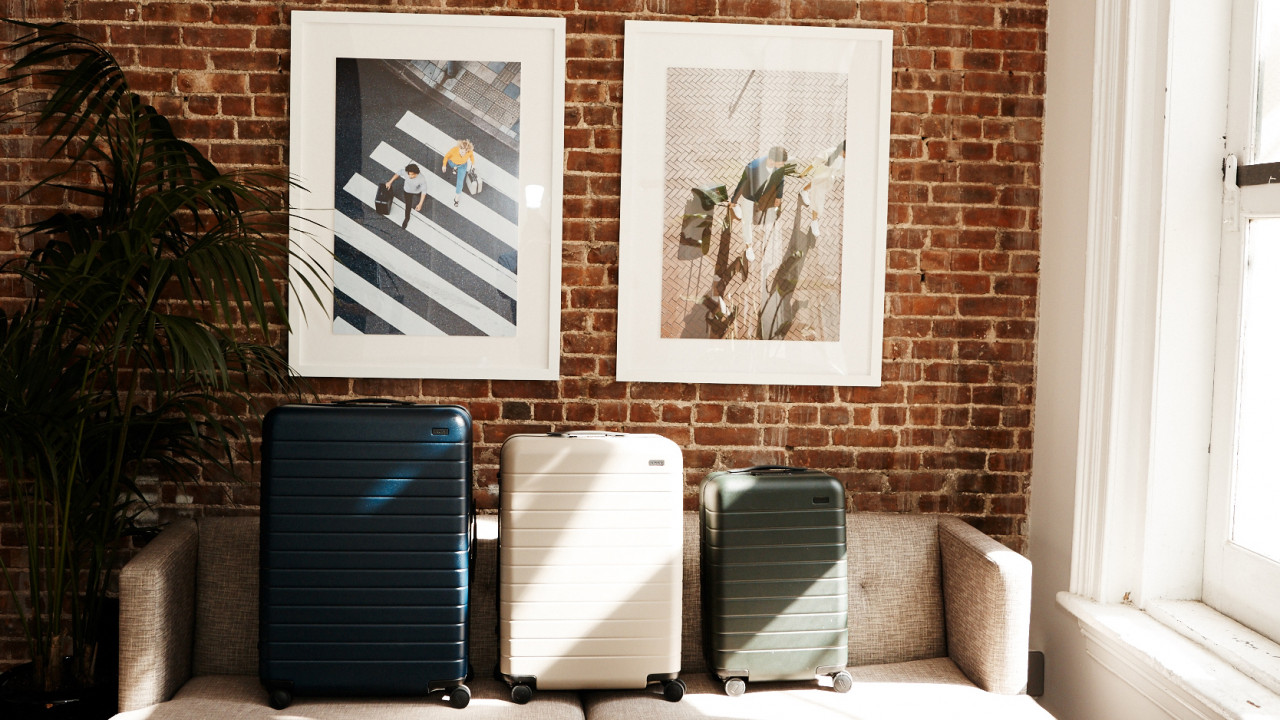 15 Pieces of Coveteur-Approved Luggage for Your Next Vacay
Time to book a trip!
Though we're probably stating the obvious here, we travel a lot. Currently we have one editor in London exploring the UK's luxury skin care market, another in L.A. for a buzzy sneaker shop opening, and an intern living it up in the Dominican Republic on Spring break. Later this week three of us are headed to Calgary for Coveteur events with Holt Renfrew; you get the picture.
Combine these jet-setting schedules with our affinity for style and it should come as no surprise that we're particular about our luggage. It has to be functional, it has to reflect our individual tastes, and it has to look good in any photos we may snap at the airport. With spring here and summer approaching, we're thinking about our upcoming warm-weather vacays and the luggage we will be bringing with. These are our current must-have pieces.
---
Noah Levhava
Director, Lifestyle, & Talent
1. Louis Vuitton Horizon Soft Luggage: As much as I travel, I haven't mastered the art of minimal packing. That's why I love a soft case where I can push the limits. It's also the perfect weekend bag and hella chic.
2. Rimowa Essential Lite in Red Gloss: There's nothing like a super glossy sexy case.
3. Paravel Weekender: I have yet to get my hands on one of these but it's at the top of my list. It's classic, lightweight and fits a ton, which is a godsend for a pathological over-packer like me.
---
Ivanna Martinez
Social Media Associate
1. MZ Wallace Travel Jim in Light Camo: Hello, meet your new weekender! I'm obsessed with just how many things can fit into an MZ Wallace bag. As a proud owner of three, I can safely say these are perfect for traveling. Regardless of what design you go with, each one has a perfect number of compartments to store everything in such an organized matter. You'll know where your passport and your AirPods are.
2. Streamline Luggage Evergreen Carry-On: This carry-on from Streamline luggage is this epitome of "classic with a twist". It's vintage case design is equipped with the wheels on the bottom, so you don't have to sacrifice practicality with design. I love how their luggage is perfectly curated from the exterior design to its interiors. The entire luggage is so beautiful it honestly just makes you want to travel.
3. Away x Tile Luggage GPS tracker: Everyone likes to track their things. UPS packages, Postmates, you name it. We want to know where our stuff is, and that's completely valid! This Away x Tile GPS tracker tracks your suitcase wherever its at. So if TSA wants to leave your luggage on the tarmac (like they did to mine last Christmas), you'll know exactly where it is. No need to rely on anything else.
---
Jodi Taylor
Editor
1. The Daily Edit Black Suitcase: Cute and simple, just how I like my luggage. This suitcase is the perfect size for a weekend getaway and it's customizable so that it's easy to spot if you ever do decide to check it (sometimes it's necessary to bring home an extra large beauty product or bottle of wine, we get it).
2. Arlo Skye Polycarbonate Check-In Luggage: Polycarbonate is a material I flock to when buying luggage. Mainly because I'm tired of airlines ruining my luggage in only a few short trips, you? Not only is this Arlo Skye durable thanks to that, it's super sleek looking. You can't go wrong.
3. Prada Logo Holdall: Forever a sucker for a good weekend bag, this nylon Prada holdall is exactly what I need for a three to four night trip. Whether I'm driving, taking the train, or flying, it'll fit what I need and be easy to carry. Extra plus: it's nylon, so it's super easy to clean.
---
Camille Freestone
Editorial Fellow
1. The Twill Weekender: Everyone needs a simple mid-size weekender bag to grab on the way out the door and toss in the back of a car for a quick getaway. Plus it's from Everlane, so you can feel good about your purchase.
2. 21" Carry-On Expandable Rolling Luggage: As much as I love all of my muted black suitcases, I go into a slight panic everytime mine rolls around the luggage carousel with the 500 identical black suitcases. This silver roller bag is the perfect alternative to black—plus the price is right.
3. Ookonn Printed Leather-Trimmed Hard Shell Suitcase: While this small circular bag may not be the most practical (I am currently trying to imagine myself shoving it into the overhead compartment on an airplane), you do have to admit that it is very cute.
---
Valeriya Chupinina
Beauty Fellow
Part of the series:
WWWRN