How This Woman Went from a PR Exec to a Venture Capitalist
Natasha Koifman has figured out the secret to successful investing.
Career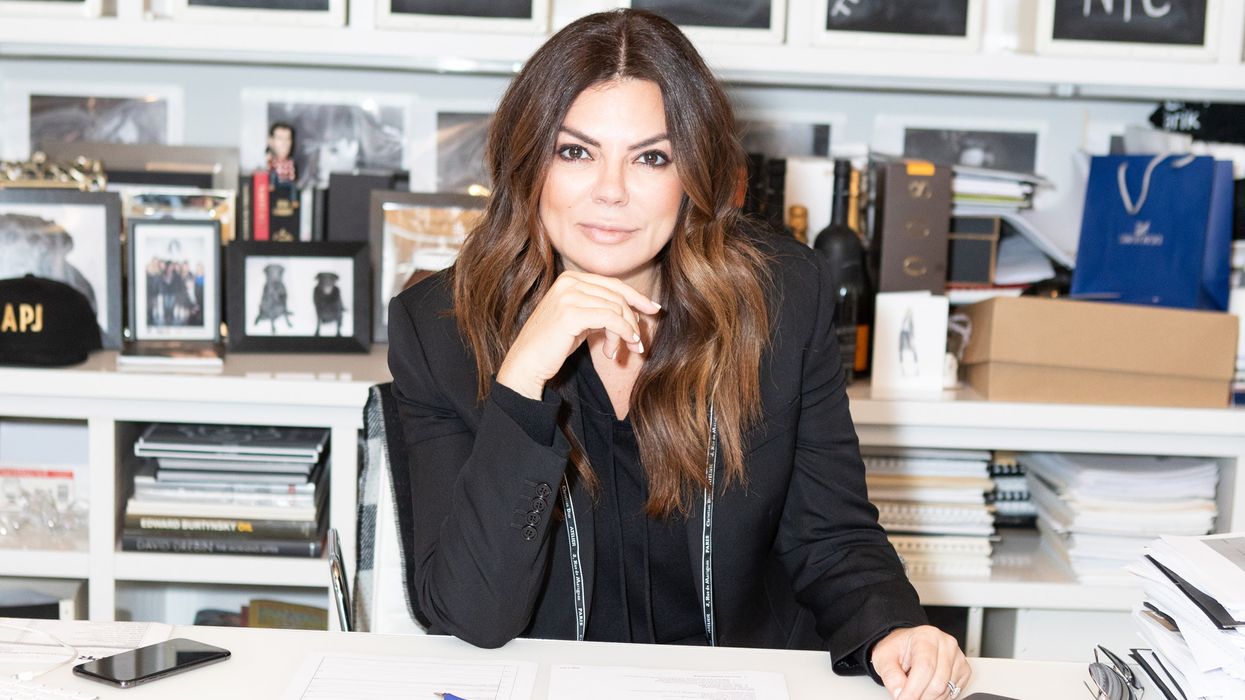 From a journalist in New York City to a burgeoning publicist at big-wig Toronto firms like Liberty Entertainment Group to going solo and heading up a major PR agency,
NKPR
—with a roster of clients that include Swarovski, Stila, Flow Water, Manolo Blahnik, and Artists for Peace and Justice, and building out a team of 30 employees—
Natasha Koifman
's latest segue into
angel investing
seems like a natural next step. Yet if you look at the stats, where less than 10 percent of angel investors are women and women-led businesses only get 4 percent of funding, you'll realize her career trajectory isn't all that run-of-the-mill. We caught up with Koifman at her office in downtown Toronto to chat about the nature of the industry, why she started investing in brands, and why more women need to get into venture capitalism.
How did you open the doors of NKPR?
"I was working for Liberty Entertainment Group as their manager of public relations. I did that for about two years. Then I moved on to an ad agency, and I started their PR department. What I realized very quickly is that you're promoting everything that's put on your desk when you're working at a large firm like that. I didn't love that because I felt that in PR, you have to love what you're promoting, otherwise why are you doing it? So I decided to leave. I started a company, NKPR. I thought that even if I have one or two clients—I'm doing it in my basement with my puppy—I'm happy, because my goal was to pick and choose who you work with and what you work on. But what happened very quickly was that small, little, in-my-basement freelancing turned into a company. We ended up getting all of the CIBC work, being their agency of record, leveraging all of their sponsorships and providing council on their donation strategy. Then, from there, the firm just grew. I think I had five employees within the first two years, and fast-forward, here we are 16 years later, just over 30 employees, an office in New York and Toronto."
---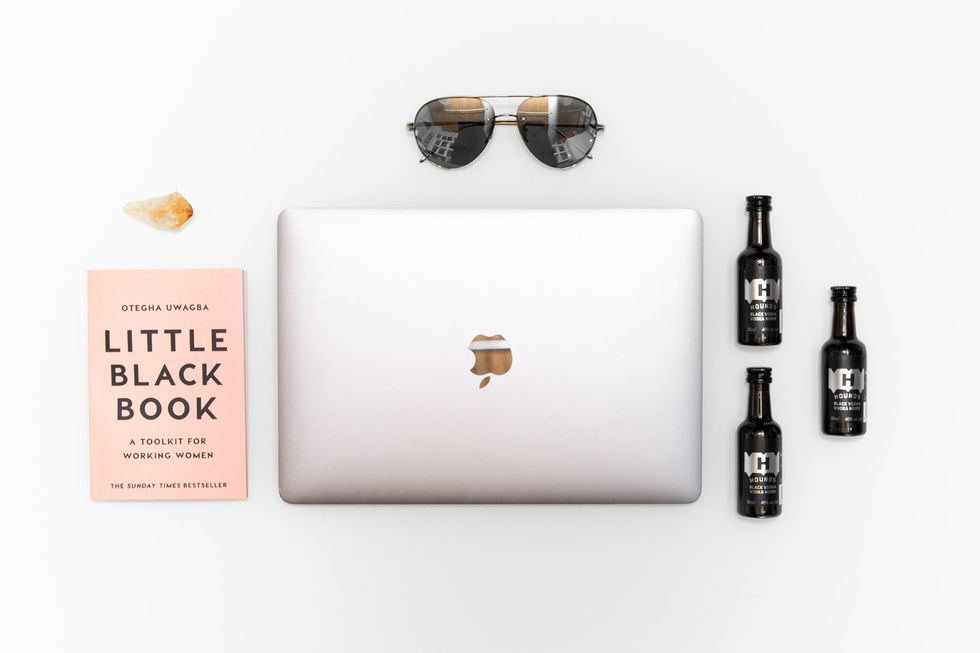 Have you seen the industry change over the years?

"When I started NKPR, 16 years ago, we didn't have the internet. It was completely different. It was just sort of starting to take effect. We certainly didn't have social media, and you were still picking up the phone to call media. We still do that, but I'd say eight out of 10 media people will say don't call us—either email us or don't leave a message. So it's really evolved—we have way more tools in our toolbox. When I started the agency, we did media relations, we did sponsorship consulting, we did leveraging of sponsorships, and that was probably almost it. If you look at everything we do now, influencer relations, strategic programs with people of influence. Kiehl's was a client of ours for almost 12 years. I remember saying to Kristen Armstrong, who was the GM at the time, that we need to look at bloggers and we need to pay some attention to them, and she was like, 'But we don't even asses that at L'Oréal.' That wasn't even part of what they looked at as valuable. I had to convince her, and she still to this day will say that it's because of the councel that we provided her that they embraced that world as soon as they did. Our world is going to continue to open up."

What is a typical day like for you?

"It's a lot of meetings. My mornings start at 6:00 AM. I spin at SPINCO about four times a week and then train with a personal trainer about once a week. It's what gives me my energy. I get to the office usually around 9:30 AM and then my day starts. So whether it's internal meetings or external meetings, I am a part of every piece of business here. I might not be physically working on the accounts, but if you ask me about any client, I could probably tell you almost to the detail what's going on. My name's on the door, and I want to make sure that we're delivering meaningful results and the team is awesome. I meet with the team on a weekly basis and some on a bi-weekly basis. It helps from a strategic counsel perspective for them to be able to bounce things off me."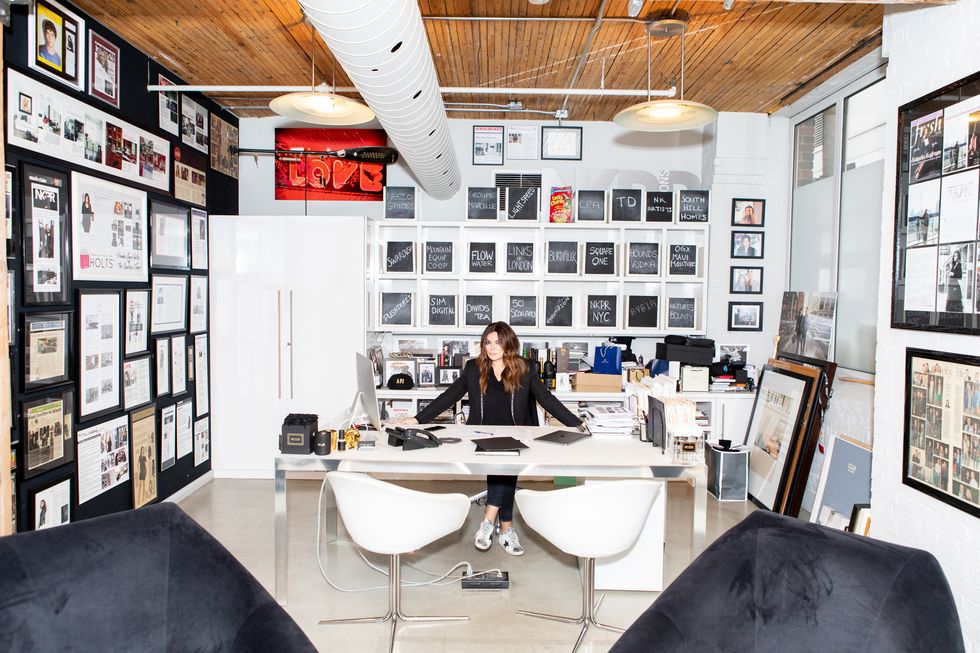 Do you have a value system you follow when choosing your clients?

"We want them to be socially responsible. That's a big part of who we are as an agency. We've done work with Artists for Peace and Justice and helped raise over $30 million for Haiti and built the very first free high school in Port au Prince. So that is important, but we have to like the product, too. We have to like the brand. When we started working with Nature's Bounty, everyone was so excited because half the office was already using their gummies for hair and nails. It's nice to be in a position to be able to truly choose. We recently just walked away from a piece of business because we weren't aligned in how we communicate."

What about for your venture capital group, An8?

"I think the path to our success was picking and choosing. I think you have to be passionate about what you're promoting. That's the MO that led to An8 about a year ago, because we get so many really interesting startups that come our way. We represent high-profile brands like Swarovski, Links of London, Groupe Marcelle, Nature's Bounty, The Thompson—probably about the top 30-35 brands across North America—but we also get a lot of startups that come to us that I get really, really excited about. If I'm really passionate about these companies, I should be investing in them. So my husband and I decided, why not? About a year ago, we decided to start an angel investment company, and one of the first brands that we invested in was Hounds Vodka. It was pretty cool. It's the only black vodka in North America. I was really excited about the product. I loved the taste of it, I loved the look of it, and I saw the marketing opportunity there.

"We mostly invest in startups. We don't want to take over the company. We just want to be able to provide them with the funding that they need, but also with the counsel that they need. I'm taking all of the knowledge that I have and being able to support them from an advisory role perspective."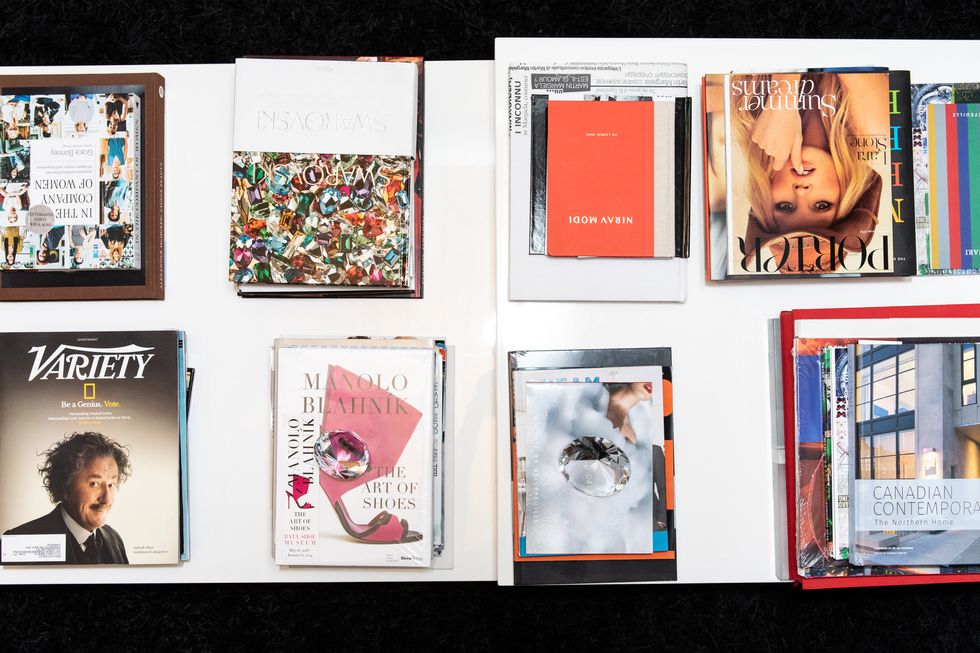 What does it mean to you to be a woman investor?
"It's empowering for me, but I'm hoping that what it does is encourage more women to take that role. I think there's a lot of successful women out there. It's just that they don't necessarily look at how they can invest. I mean, we're lucky in the fashion world, there is more and more of that. I think Natalie [Massenet] now runs a VC firm. She sold Net-A-Porter, and she invested in Emily Weiss's company. You see a bit more of that in the fashion space, but it'd be nice to see more of that overall."
What advice would you give those looking to get into VC?
"I follow the Warren Buffet school of investing, which is investing in what you know and invest in what you like and invest in what you believe in. We had this one company that came to us and I just wasn't familiar with the industry at all. As much as it probably would have been super profitable, I just wasn't comfortable with it. I felt like we could certainly provide cash, but I didn't feel we could provide any other value. It didn't make sense for us. So I think ultimately invest in the things you're really passionate about and where you hold that knowledge."
Want more stories like this?
At Work with a Luxury Watch Expert
Sarah Ahmed on Founding a Sustainable and Size-Inclusive Denim Brand
Meet Sandrine Charles: The Woman Helping to Grow Your Favorite Menswear Brands