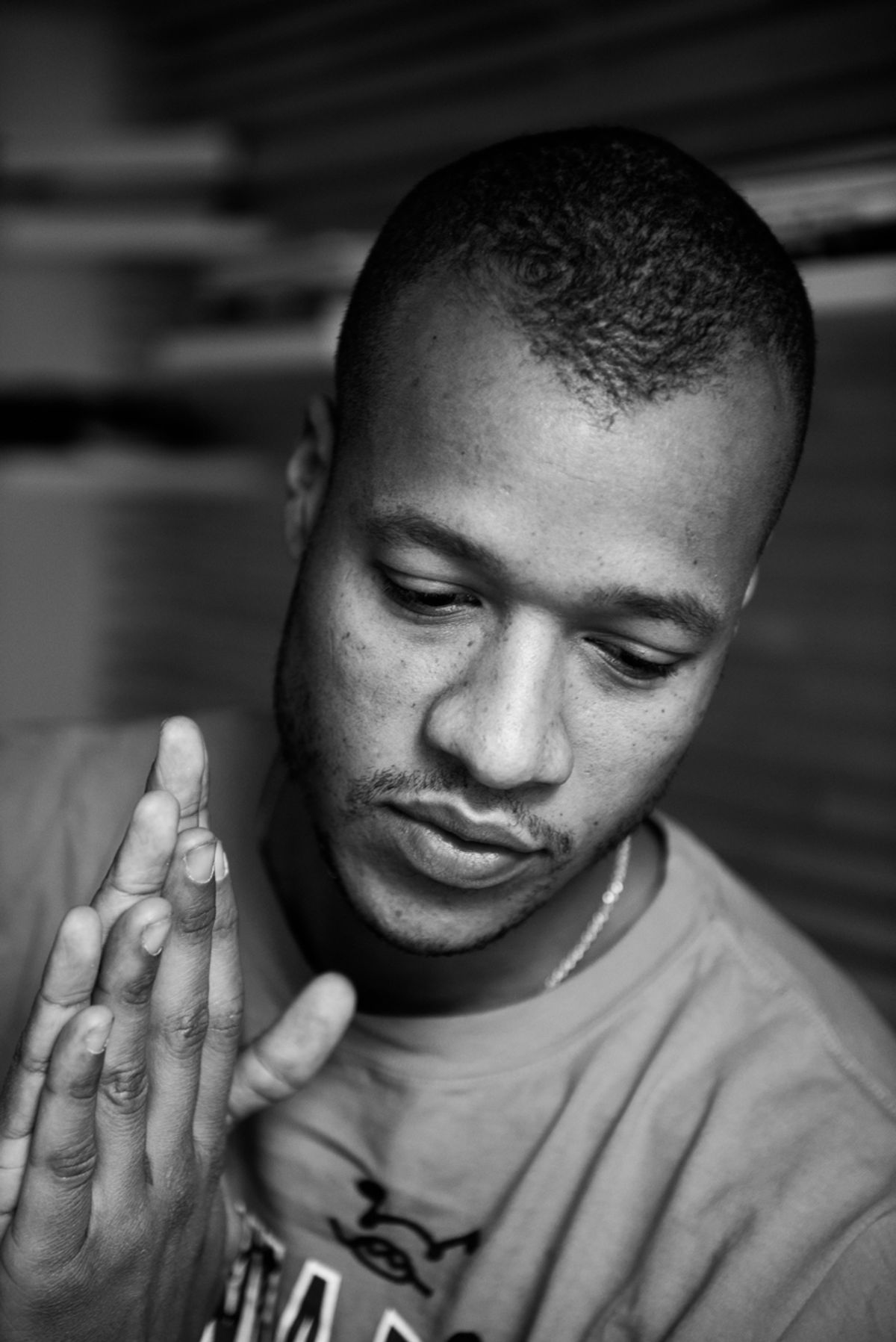 Closet
At home with the art director, designer, and DJ. New York.
Alicia Cesaro
Heron Preston
epitomizes the kid who grew up with a seriously wild imagination. To be fair, while we didn't know Preston then (we're sure we would have been friends though), judging by his current work, we feel like it's a safe assumption. The artist-cum-DJ-cum-consultant-cum-designer spends his time doing just what you'd expect: creating. Whether it's shirts in a physics lab in collaboration with Nick Knight, spray-painted cinder blocks in his apartment, or Polaroid
–
inspired books sold out of an abandoned bodega turned pop-up in Chinatown with Tom Sachs. And on top of all that, Preston co-founded lifestyle brand #BEENTRILL alongside Coveteur alum
Virgil Abloh
, served as an ambassador to Nike for years, and just casually works with Kanye on a multitude of creative projects. Now do you see what we mean about being imaginative? A quick scroll through his recently launched online marketplace,
HPC Trading Co.
—where his own limited-edition creations and carefully curated items from artists appear at random—only reinforces our theory. Dartboards live alongside the Style Turtlenecks he designed, and wooden crates turned coffee tables next to graffitied retired Carhartt jackets. Our personal favorite creation, though? The Street Sweepers, a project he dreamt up, in which he basically transforms the classic white Nike Air Force 1s by covering the trademark swoop with hand-cut pieces of vintage Gucci material in the shape of a star. Yeah, mind blown. Let's just say we were not disappointed when we raided his Lower East Side apartment (as you'd expect, his wardrobe was sneaker- and background-story-heavy). Like a natural, he speedily posed for portraits by our photographer decked out in camo pants and the New York City tourism-inspired shirt he
'
d collaborated on with artist Alex Lee, and then was off in a hurry. After all, Kanye was beckoning and there were Yeezy invitations to be vacuum-packed in an old ravioli factory. Just another day in the life, guys.