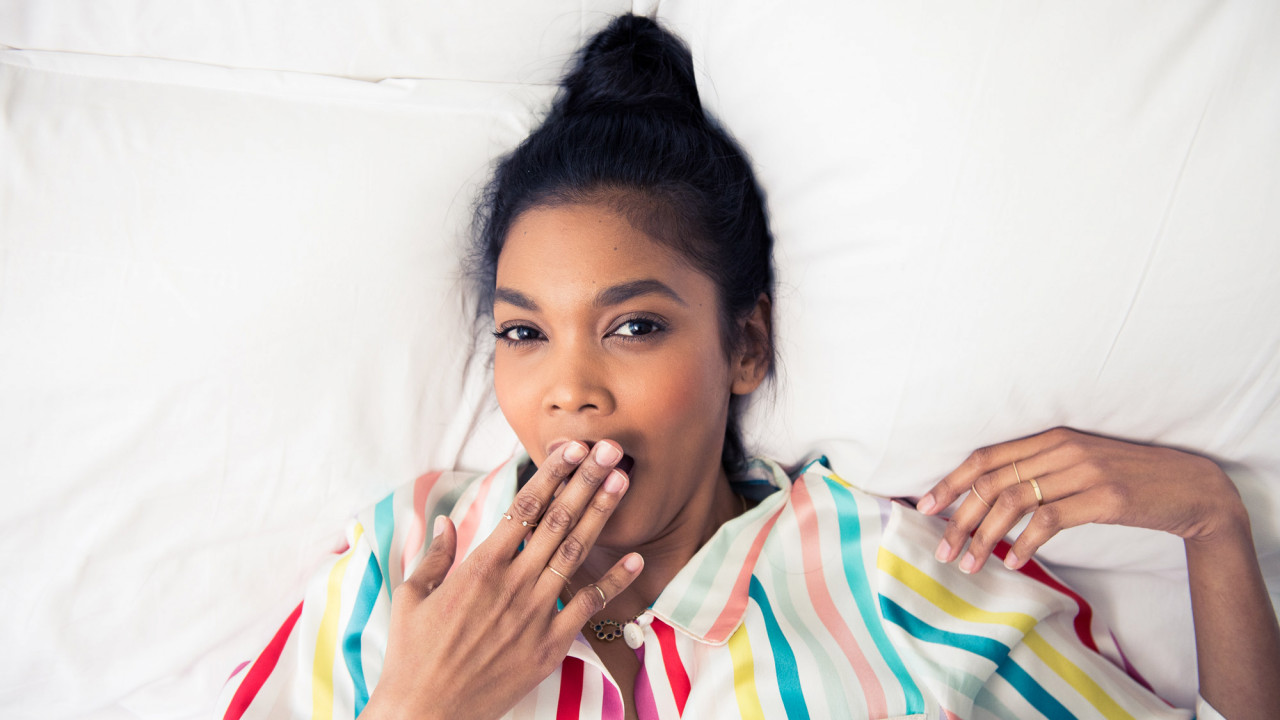 There's No Such Thing as "Paying Back Your Sleep Debt"
Skimping on sleep during the week could cause weight gain and long-term health issues.
Many of us are guilty of stinting on sleep all week only to blissfully refrain from setting an alarm on the weekend so we can sleep in, whip up french toast, and read The New York Times all afternoon. (Just me?) But what was once seen as perhaps an arduous but not harmful practice is now showing its teeth, thanks to a new sleep study.
Researchers found that, no matter how prolific study participants' weekend sleep schedule might be, if they were sleep-deprived during the week, they never fully "caught up" on sleep, as we like to say. Though we already knew that slim sleep patterns can lead to weight gain and other issues, the new study found that those who got five hours of sleep per night during the week and slept "ad libitum," or as much and as often as desired, on the weekend gained about three pounds on average over the course of 13 days at a research lab.
The study found that five hours of sleep per night also leads to metabolic disruption, which could up the chances of developing diabetes later on. This was true of both the group who slept five hours per night for the entire study and the group of ad lib weekend sleepers who were sleep-restricted during the week.
Lack of sleep during the week, whether chronic or intermittent, delays the circadian timing of melatonin onset in sleep cycles, and sets insulin sensitivity off course, the study concluded. It also caused study participants to feel hungrier and eat more after dinner. "Our findings suggest that ad libitum weekend recovery sleep is not likely an effective countermeasure strategy to prevent the negative metabolic consequences associated with recurrent insufficient sleep across multiple workweeks," researchers wrote.
The study was relatively small—in total, 36 healthy people between the ages of 18 and 40 were studied, half men and half women. Though it doesn't look good for those of us who are caught in a feast-and-famine sleep cycle, more studies will have to be done for results to be totally conclusive.
Perhaps the most disturbing of all of this is the concept that those who chill all weekend experience the same health concerns as those who are are sleep-deprived 24/7. Though 48-hour weekend lie-ins seemed to offer some benefits after just one terrible week of sleep, chronic yo-yo sleepers may be doomed to the same fate as those who just never sleep enough. To err on the side of caution, we should all try to get enough sleep on a regular basis, apparently. The control group in this study got—gulp—nine hours a night.
Shot on site at 6 Columbus, a Sixty Hotel. On Jonelle: Pajamas, Morgan Lane; Necklace, Baker & Black Rings, Catbird; Hair, Angela Soto; Makeup, Andriani.
Want more stories like this?
Why Sleep Is More Critical Than You Think
This Bedtime Routine *Always* Gets Me to Sleep Fast
The 9 Best Things You Can Do for a More Restful Sleep