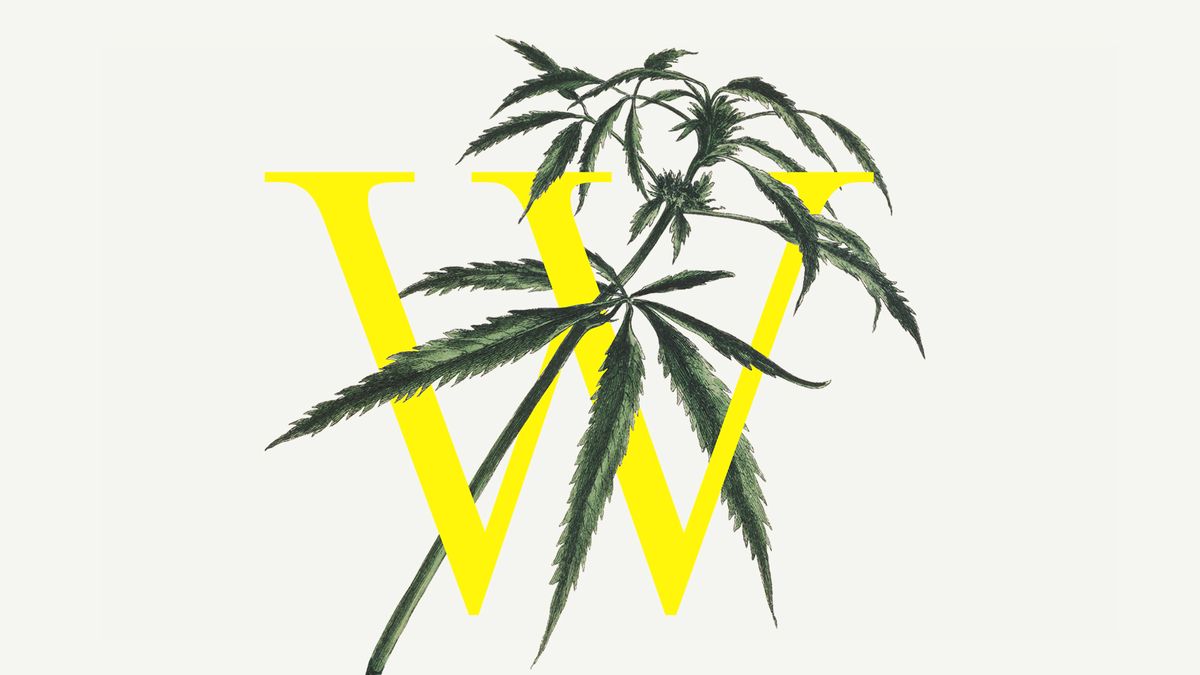 Living
Our Women in Cannabis Weekend Starts Today!
Come celebrate the leaders in the cannabis industry with panels.
Illustration
Ashley Combs
Today is the kickoff to our first-ever
Women In Cannabis
weekend, and we're more than a little excited! Marijuana is now legal in some fashion (be that recreational or medical) in 33 states, and the national enthusiasm for legalization has begun to spill over into the lifestyle and wellness spaces. The industry is being completely reimagined, and women are taking their rightful place at the forefront of innovation.
To celebrate the many female entrepreneurs, creatives, and activists leading this wave of reform, we partnered with
Limone Creative
to create two full days of educational panel discussions, plus interactive pop-ups—think hand-poke tattoos, CBD massages, gummy sampling, and more. Check out the full weekend schedule at
The Hoxton Hotel
, and be sure to stop by to meet the leading ladies of the cannabis industry.
Buy your tickets right here. Ten percent of ticket sales go toward National Bail Out.
---
---
SATURDAY, MARCH 16
---
11:00 AM
Cannabis x New York State Politics: Is This Actually Going to Work?
Moderator:
Gia Morón, Women Grow
Cristina Buccola
,
Cannabis and Hemp Attorney/Advisor/Advocate
Mary Pryor
,
Cannaclusive
Kassandra Fredreique
,
Drug Policy Alliance
1:00 PM
CBD 101: Beyond the Lattes
Moderator:
Hannah Baxter
, Coveteur Editor
Lily Cabral,
Calivolve
Beryl Solomon,
Poplar
Alexis Rosenbaum,
Rosebud CBD
Dr. Caroline Hartridge
, DO
Verena Von Pfetten
,
Gossamer
3:00 PM
Building a More Inclusive Industry: Rhetoric vs. Reality
Moderator:
Tanya Osbourne,
Women Grow
Arissa Hall,
National Bail Out
Solonje Burnett
,
Humble Bloom
Angela Mou,
Elevate Jane
Hillary Peckham,
Etain
---
SUNDAY, MARCH 17
---
11:00 AM
Is Weed As Chill As You Think?
Moderator:
Leah Faye Cooper
, Coveteur Editorial Director
Jen Seo,
LAPCG
Kate Miller,
Miss Grass
Alex Capano
, Chief Science Officer at
Ananda Hemp
Dr. Nivea Calico, MD, Psychiatrist
1:00 PM
Closing the Pain Gap
Moderator:
Charlotte Palmerino
,
Nice Paper
Bec Donlan
,
Go Basic
Dr. Dara Huang, M.D.
Akilah Hughes
Tracey Henry,
Tracey Henry Consulting
Mary-Kate, Essential Pods
3:00 PM
Live Podcast with
Darian Harvin
of
Am I Allowed to Like Anything
There are also plenty of activations happening on Saturday and Sunday from some of our favorite cannabis brands, so in between panels be sure to check out the following:
Poplar
One of the leading media outlets on the intersection of wellness and cannabis, Poplar will have multiple activations including 1:1 CBD consultations with founder Beryl Solomon, fashion illustrations, a phone-charging area, CBD hand massages, and more.
Tonic Vibes
Experience informal Reiki sessions by the fire.
Onyx & Rose
Enjoy CBD tincture sampling in the kitchen.
YewYew Shop
Experience a transformative multi-sensory experience with artist Grace Villamil, combining light, sound, smell, to find your complete Zen.
Oki
Sample hemp extract drinks in the kitchen.
Cococanna
Indulge in crystal facial roller treatments with Cococanna products.
Kiskanu
Enjoy CBD neck and back massages.
Barbari
Roll some herbs at Barbari's pop-up bar.
Sunday Scaries
Test out CBD gummy samples.
Levo
Make your own CBD lip balm on-site.
Blue Stone Babe
Sign up for a $50 hand-poke tattoo right here!
And don't forget to shop for products from
Verde Vie
,
Papa & Barkley
, and more.
Snag those tickets
before they sell out!
Want more stories like this?
12 Powerful Women Who Are at the Forefront of the Cannabis Industry
How to Turn Your Cannabis Habit Into a Successful Lifestyle Brand
What Happened When I Went to a Secretive Cannabis Supper Club