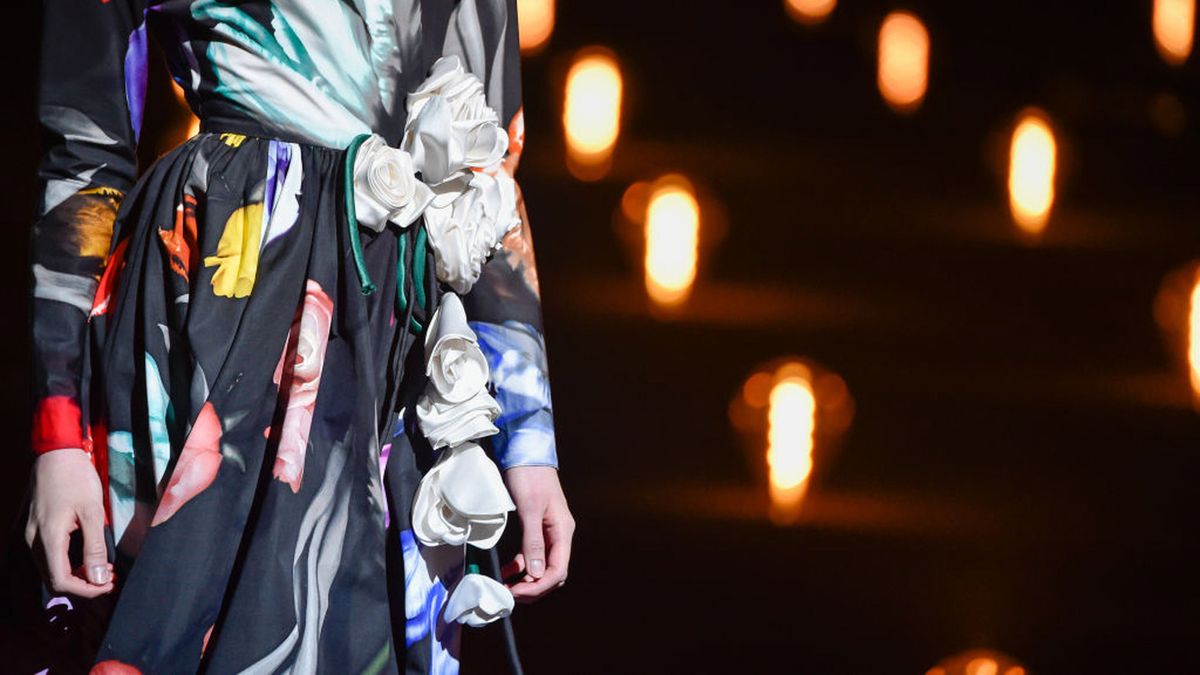 Fashion Week
The Unexpected Print You'll Find in Our Cold-Weather Wardrobe
It might just be groundbreaking.
We've already established that florals for spring is...less than innovative, but as evidenced by this past fashion month, many designers have shunned this traditional spring-print pairing and embraced it for
autumn/winter '19
. Designers have begun to rethink how they work with the print we typically associate with warm weather. Instead of appearing on swingy summer dresses, we're now seeing floral details on winter coats and heavy separates.
The new florals also have a more tangible quality than those of previous seasons. Satin roses bloomed from the edge of skirts, and long-stemmed daisies swung tantalizingly from suits. As surprising as it is to consider wearing a daisy-print trouser in the dead of winter, this is one feel-good trend that will manage to keep us sane until spring. Check out which designers have embraced fall florals below. What's next, ski hats in the summer?
---
1. Prada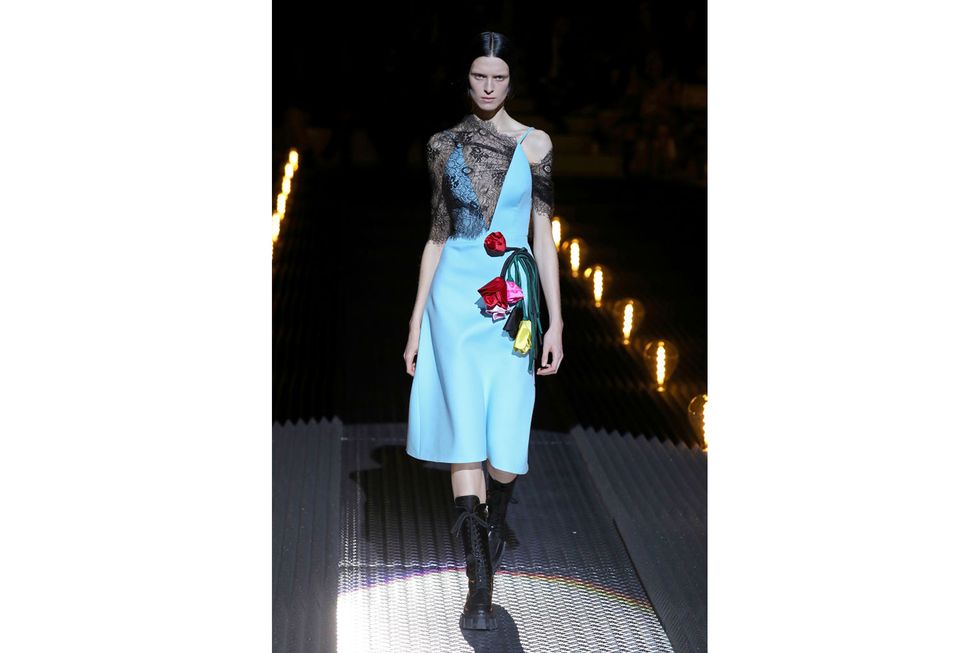 Photo: Getty
Miuccia Prada has reversed the dark undertones that accompanied last year's spring '19 collection and instead opted for a more joyful design sense for the following fall. The first showing of this floral theme, her garments feature roses that seamlessly transition from print to an actual satin flower resting on top of the fabric. The rose motif was also included on the satin shoulder wraps.


2. Dries Van Noten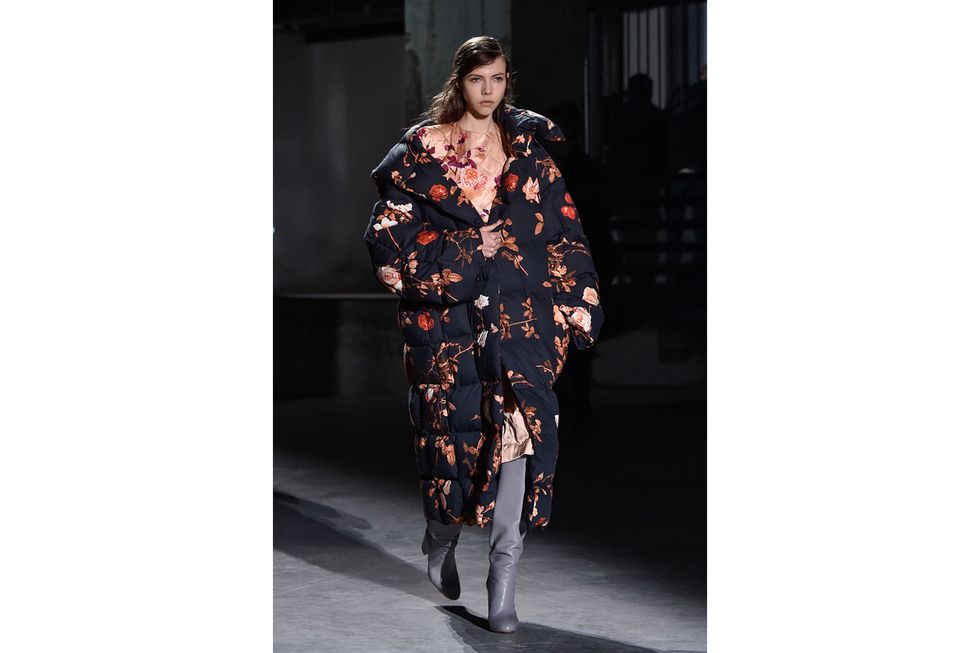 Photo: Getty
Instead of a physical flower on these garments, Dries used lifelike embroidery and vivid prints to convey a tangible flower. Skirts rendered in floral embroidery grazed the knee, where they met boots with flowers twisting up the shaft. Two seemingly contradictory elements, floral print appeared on a full-length down coat. How's that for wishful thinking?


3. Jacquemus
Simon Porte Jacquemus tends to embrace vibrant color blocking and intricate textures on his clothes; however, this season a daisy motif sprouted its way through multiple pieces in his collection. He took this theme very literally when daisies actually appeared on an all-white suit that closed the show.


4. Dior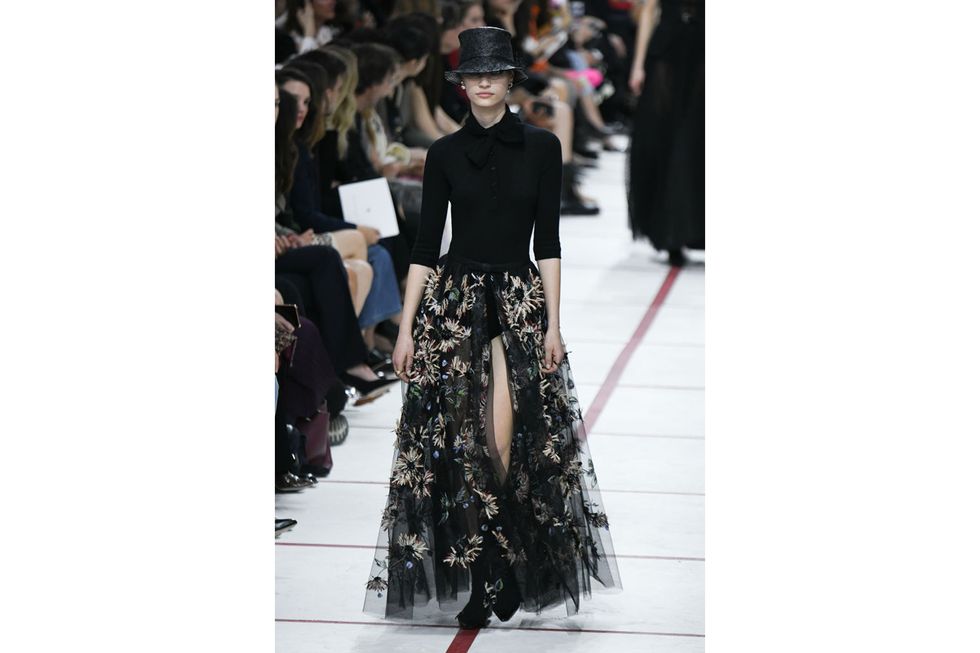 Photo: Getty
Like Dries Van Noten, Maria Grazia Chiuri used embroidery to distinguish her designs from a traditional print. In her rock 'n' roll-inspired collection, bright floral embroidery provided stark contrast to the black tulle skirts. The florals added a new perspective to her collection's multifaceted feminist message: Why can't a woman protest the current state of things while clad in a floral skirt?


5. Rokh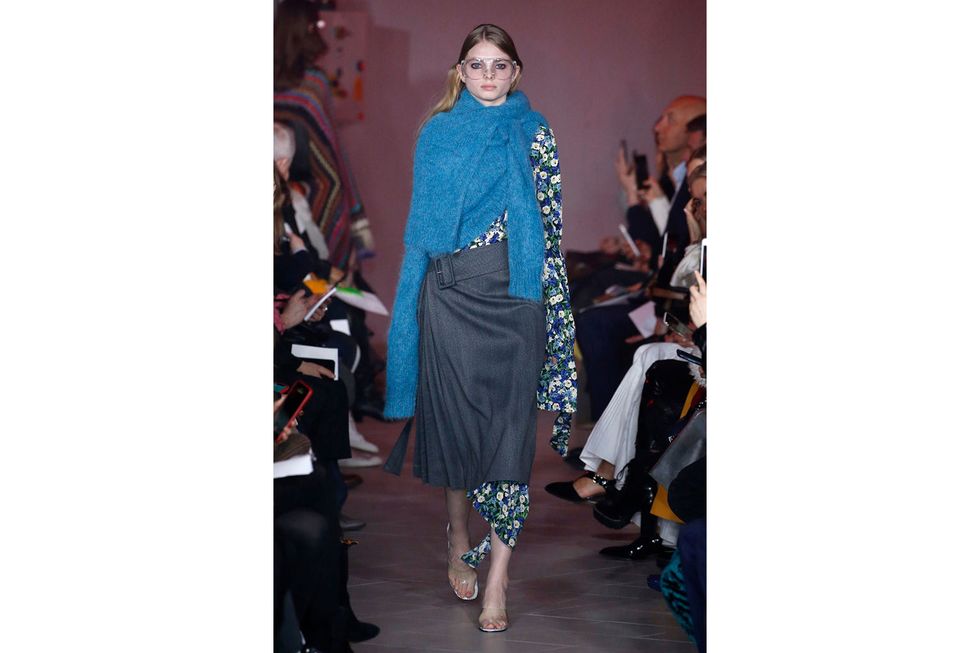 Photo: Getty
While Rok Hwang of Rokh kept his floral prints traditional, he experimented by combining them with contrasting prints and materials. He layered his soft floral material under heavy wool and structured separates, and displayed it alongside clashing prints in billowing dresses.


6. Paco Rabanne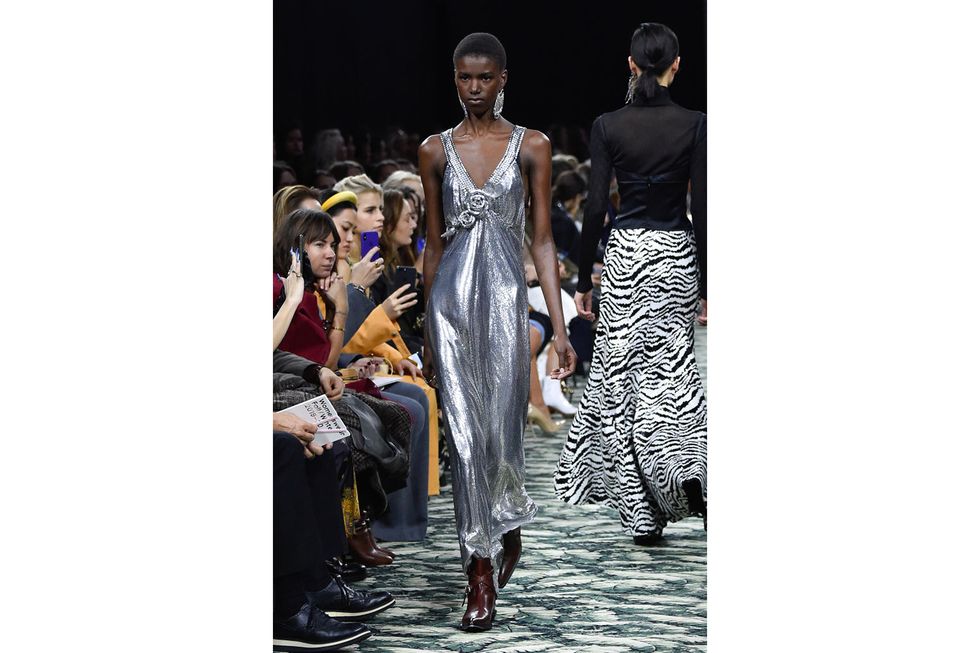 Photo: Getty
The king of modern glamour, Julien Dossena of Paco Rabanne has managed to incorporate his floral motif into chain mail in a multitude of ways. He not only layered floral prints under a loose chain dress, but actually constructed roses from this armor-inspired material, mixing symbols of strength and femininity.