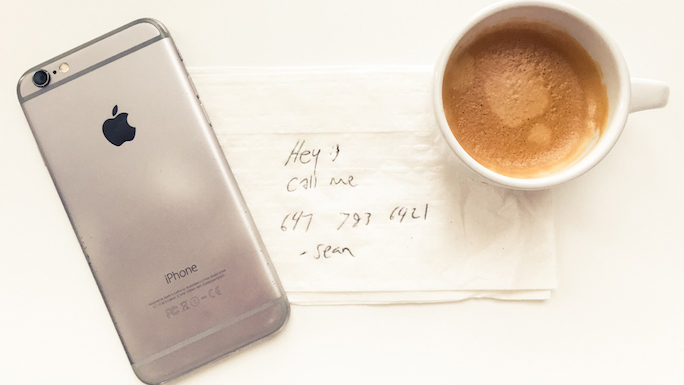 Socialism Is Cool Now
Thanks to Alexandria Ocasio-Cortez and a new dating platform.
It seems we've reached peak socialism. The latest example: Red Yenta, a new dating platform, which connects romantic socialists seeking same. Though the new socialist love connection isn't big enough (yet) to warrant a full-on app, the platform operates in a manner similar to the LGBTQ dating organization @_personals_, which is to say that romance hopefuls message their "personal" directly to Red Yenta's creators. Next, the founders post the short, 280-character-or-less ad on their Instagram and Twitter accounts and let would-be casanovas take it from there.
If it sounds odd, that may be because only a few short years ago, the term "socialism" was still kind of stale. As Red Yenta co-founder Marissa Brostoff put it, earlier generations of socialists were generally "very heteronormative." It was a different time.
The socialist movement has been slowly building, but as Simon van Zuylen-Wood wrote in an epic piece in New York magazine published on Sunday, socialism was "irrelevant, in a dustbin-of-history way," until recently. Tracing the trajectory of socialism's rise to cool, van Zuylen-Wood pointed to Bernie Sanders' 2016 presidential run, which helped bring socialist issues to the forefront, followed by the "membership boom" of Democratic Socialists of America, "socialist cultural products," and the wild popularity of Alexandria Ocasio-Cortez. And, of course, we would be remiss if we didn't include Twitter.
The history of socialism and how we've gotten to the point where a socialist dating service that people are actually using exists is much more complicated and storied than what we have time for here. But suffice it to say that socialism has elbowed its way to the forefront, buoyed by events such as Occupy Wall Street and further fueled by student debt, climate change, an uncertain future all around, and, oh, President Donald J. Trump.
Even socialists themselves seem to struggle to define the politics of socialism, partly because it depends on who you ask. "Among New York's creative underclass—cash-poor but culturally potent—it feels like everything but socialism is now irrelevant," Simon van Zuylen-Wood wrote. "Coolheaded Obaman technocracy is out; strident left-wing moral clarity is in."
In other words, socialism doesn't necessarily mean just one thing. Those who call themselves socialists are largely young and full of ideas to change the mainstream political machine as we know it. Will it work? Only time will tell, but small victories, such as that of Ocasio-Cortez, continue to rally and invigorate the small but growing cohort of those who identify as socialists.
Just don't confuse them with liberals. Socialists are far more left-wing and hate to be called liberals, because, to them, liberals are just squishy moderates. And if you're thinking of joining the ranks of Red Yenta, be ready for some heady profiles.
"College commie seeks same. Tired of getting played by men who call themselves socialists IRL. Looking for commitment to me and to the cause," one reads.
"Monogamous Libertarian ecosocialist, anti-imperialist, Jewish with Latin American background, vegan, grad student, scientist. Compassionate and shy, I love good conversations, books and movies and coffee," says another. Toto, we're not on Tinder anymore.
Want more stories like this?
New Climate Report Predicts High Risk of Crisis by 2040
What to Do If You're Feeling Overwhelmed by Climate Change
As Marriage Rates Continue to Fall, Shacking Up Is on the Rise