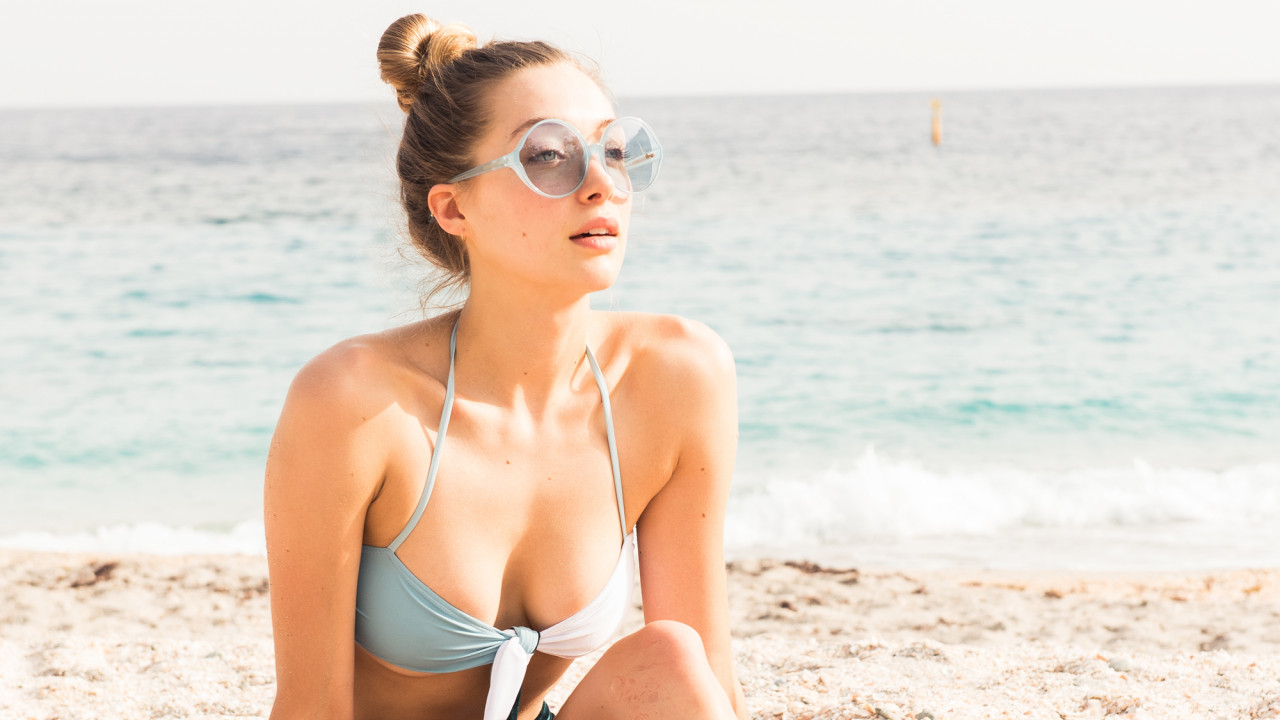 PSA: Your Favorite Sunscreen Might Not Be Safe
The FDA proposes new regulations and calls for more data on chemical SPF.
As part of a project many years in the making, the FDA announced today that only two of the 16 active ingredients found in some sunscreens are unequivocally safe. Two others, not currently for sale in this country, are off the list completely. As for the other 14—including two in heavy rotation, oxybenzone and avobenzone—the jury is still out.
Sunscreen that is approved for daily use is "generally recognized as safe and effective," or GRASE, because the FDA loves a weird acronym. Many of the leading sunscreens on the market aren't on the GRASE list, as the new report concludes. As the FDA puts it: "The public record does not contain sufficient data to support a positive GRASE determination" for cinoxate, dioxybenzone, ensulizole, homosalate, meradimate, octinoxate, octisalate, octocrylene, padimate O, sulisobenzone, oxybenzone, or avobenzone.
Before you shriek and fling your sunscreen across the room, keep in mind that this is a call for more information, not a ban. Mineral sunscreens containing zinc oxide and titanium dioxide are cleared for use, and are in many face and body sunscreens already. Chemical sunscreens remain a major question mark, but they aren't officially flagged as harmful yet.
Part of the issue is that 10 of these active ingredients—all of those in question other than oxybenzone or avobenzone—have "significant gaps" in available data on the effects of regular human use. Only three (homosalate, octinoxate, and octisalate) "appear to have been evaluated in human absorption studies" at all, the FDA reports, and those studies had "significant limitations."
For oxybenzone and avobenzone, plenty more data is on hand, but it isn't particularly flattering. Studies show oxybenzone is "absorbed through the skin to a greater extent than previously understood," and can be found in the breast milk, amniotic fluid, urine, and blood plasma of regular oxybenzone users, the FDA finds. Similarly, there's a "potential for transdermal absorption of avobenzone," according to the FDA.
This is hardly the first time chemical sunscreens have been called out for their potentially troubling side effects. "There is an abundance of concern surrounding chemical sunscreens," Hillary Peterson, president and founder of natural skin-care brand True Botanicals, told Coveteur last May.
If you're concerned about potential endocrine disruption and other issues, just stick with mineral sunscreen for now. Chemicals in sunscreen "can be harmful to the environment and can be endocrine disruptors when applied in large amounts," dermatologist Dr. Dendy Engelman told Coveteur last year. "I recommend physical blockers [like] zinc oxide and titanium dioxide in order to avoid the potential harm that chemical sunscreen ingredients can cause."
The new proposed regulations also up the max sunscreen rating in this country from SPF 50+ to SPF 60+, and sunscreens with a value of SPF 15 or higher must provide broad-spectrum protection. As the SPF rises, the magnitude of protection against UVA radiation will also need to increase. Furthermore, the FDA nixed sunscreens combined with insect repellents as GRASE, so if anyone was into that kind of thing, it's time to kiss your two-in-one goodbye.
As the FDA looks more closely at these major players in the sunscreen industry, you can bet we'll hear more as they review a wider swath of studies and others are performed. In the meantime, don't fret too much—and swap out your avobenzones for some zinc oxides if you're concerned.
Want more stories like this?
Worried About Toxic Sunscreen?
Our *Burning* Sunscreen Questions—Answered!
Surprise! You Might Need Sunscreen to Protect You from Your Computer