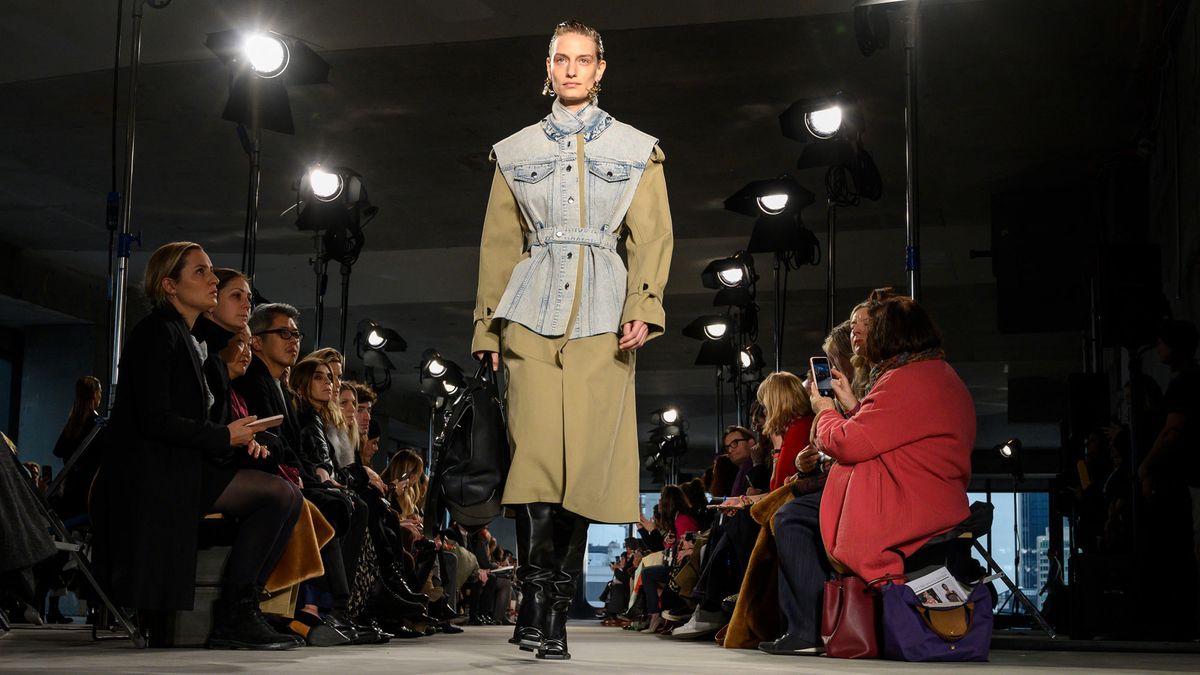 Fashion Week
The Best Looks from New York Fashion Week
According to us!
It's a tough job, but once again we managed to attend tons of
New York Fashion Week
shows, taking note of the trends we'll see come fall and winter. There was plenty of leather, a smattering of tie-dye, and some great suiting—blazers cinched at the waist and structured wide-leg trousers. Ahead, we present the *best* pieces we saw, from two dreamy
Oscar de la Renta
looks to a crystal-embellished
Area
bodysuit (meant to be worn
without
pants).
---
Leah Faye Cooper
Editorial Director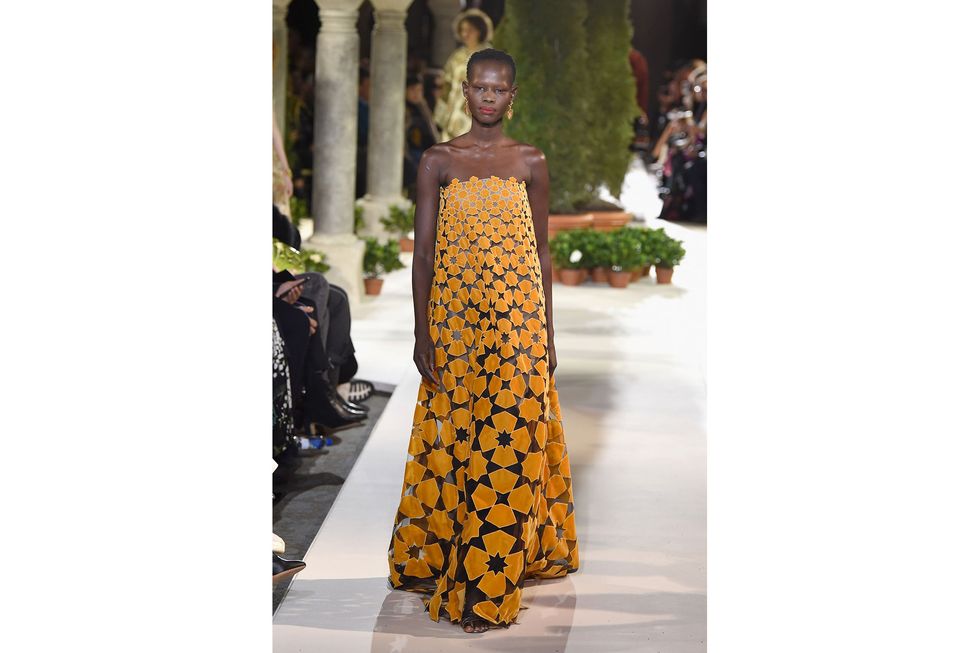 Photo: Getty
"It's been three days and I
'
m still not over what Laura Kim and Fernando Garcia presented on the Oscar de la Renta runway. The entire collection was the epitome of luxury and craftsmanship, and this stunning laser-cut velvet dress is permanently etched in my mind."
Ivanna Martinez
Social Media Associate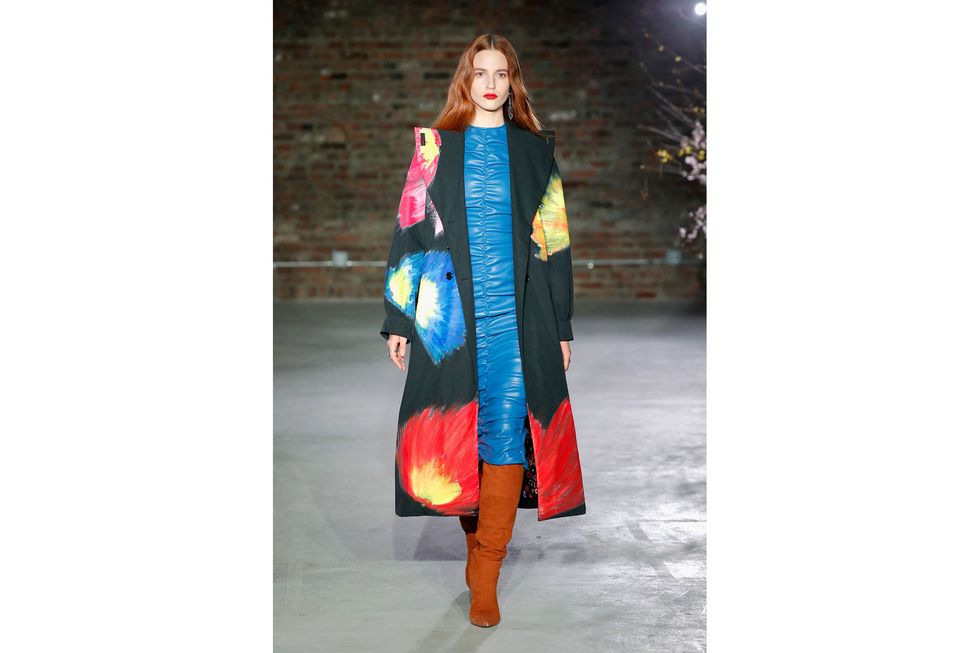 Photo: Getty
"I loved how Jonathan Cohen's collection was inspired by Mexico's vibrant colors and craftsmanship—the florals, the textiles. He was able to create culturally specific pieces and turn them into modern-day wear. That is art!"


Jodi Taylor
Editor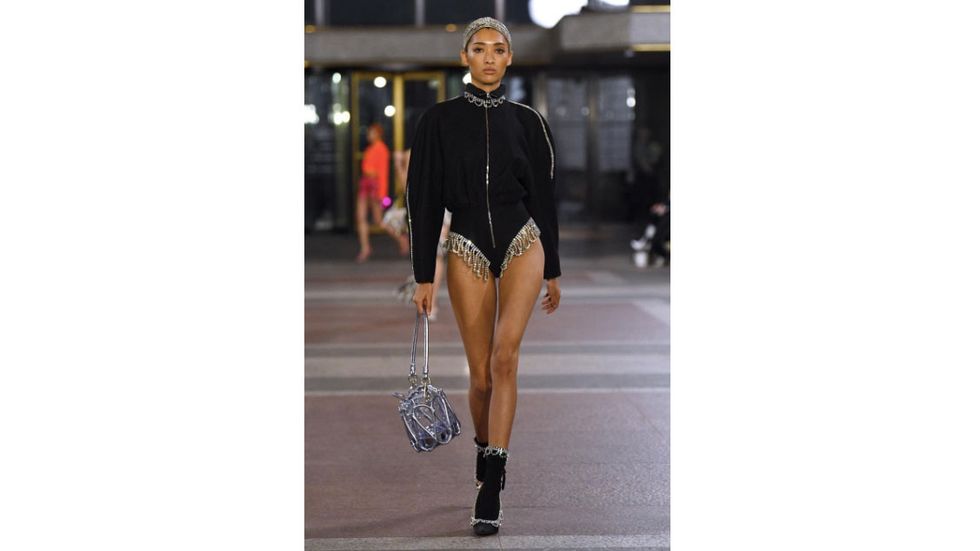 Photo: Courtesy of Instagram/@area
"You know all those gemstone strand hairstyles floating around on your Instagram feed? They're compliments of Area, the same brand behind this look that's dripping in crystals all the way down to the socks. They've made me realize that I need to up my game this year. Catch me drowning in crystals all of 2019."


Daniella Deutch
Producer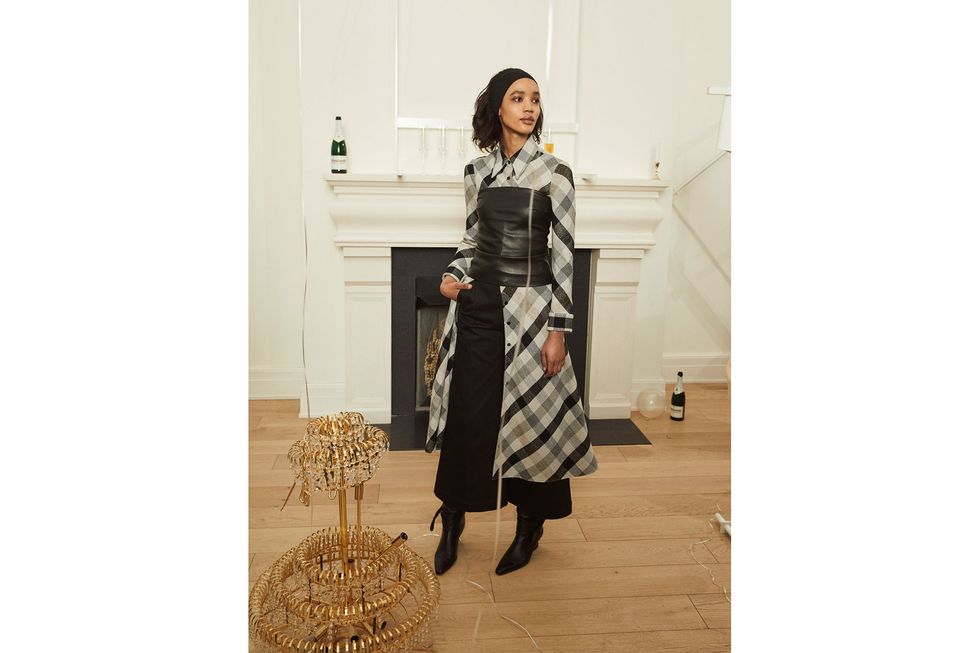 Photo: Courtesy of Rosetta Getty
"I didn't know a leather tube top was the ultimate layering essential until I saw this look at Rosetta Getty. I am currently in the process of reworking my entire wardrobe to recreate this epic and effortless-seeming combination."


Stephanie Mark
Co-Founder & Editor-in-Chief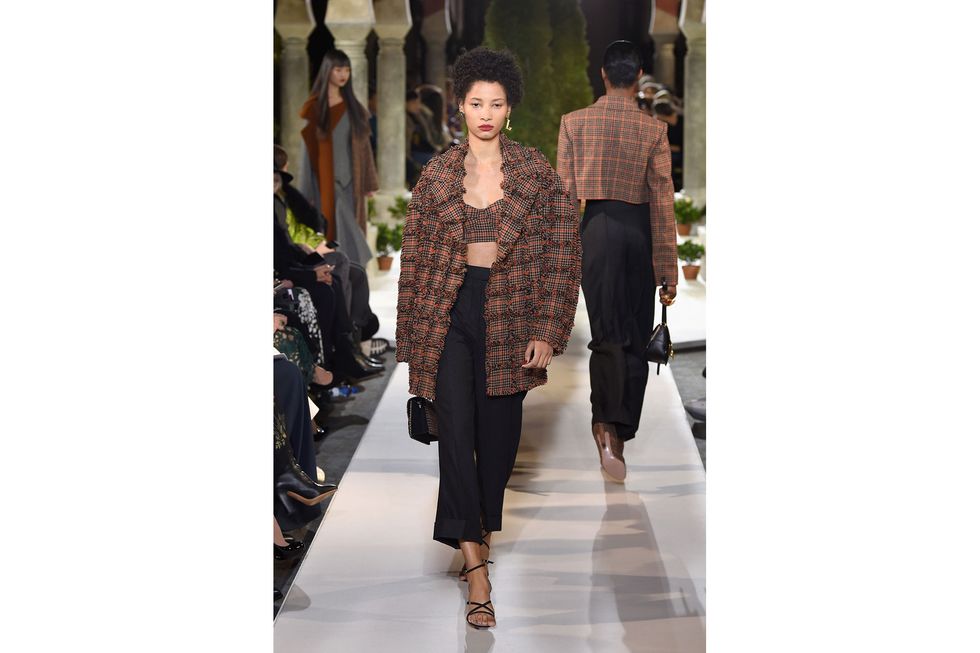 Photo: Getty
"There is nothing, I repeat, NOTHING I love more in fashion than a good pant, a crop top, and a coat. So you could only imagine how I almost fell out of my seat when I saw this Oscar de la Renta look come down the runway. I know ODLR already has a shout-out, but you know what they say—if it's nice, buy it twice!"


Rachel Pickus
Social Media & Affiliate Coordinator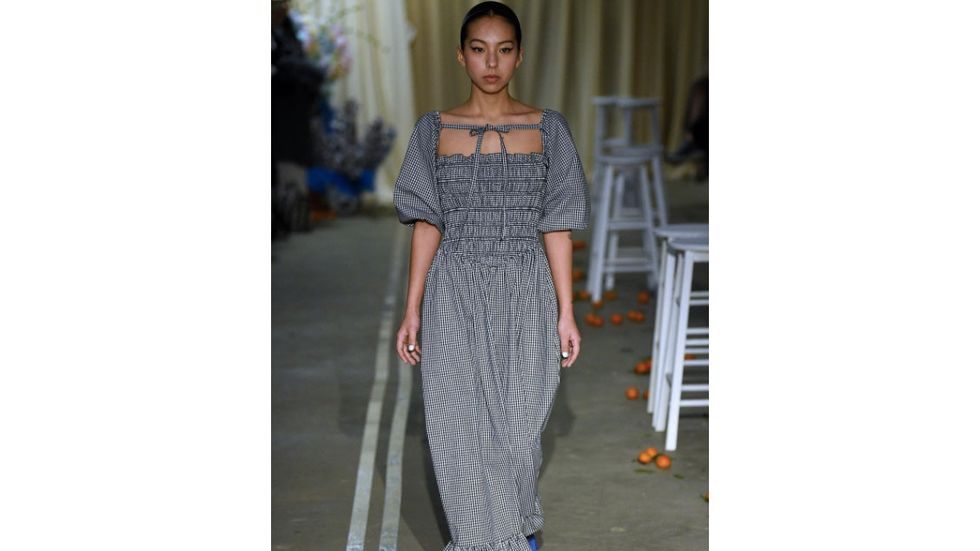 Photo: Courtesy of Instagram/@sandyliang
"Once again, Sandy has created a collection I'd happily wear for all of eternity. My favorite look? This gingham peasant dress that I've already created a fund in order to buy."


Noah Lehava
Director, Lifestyle & Talent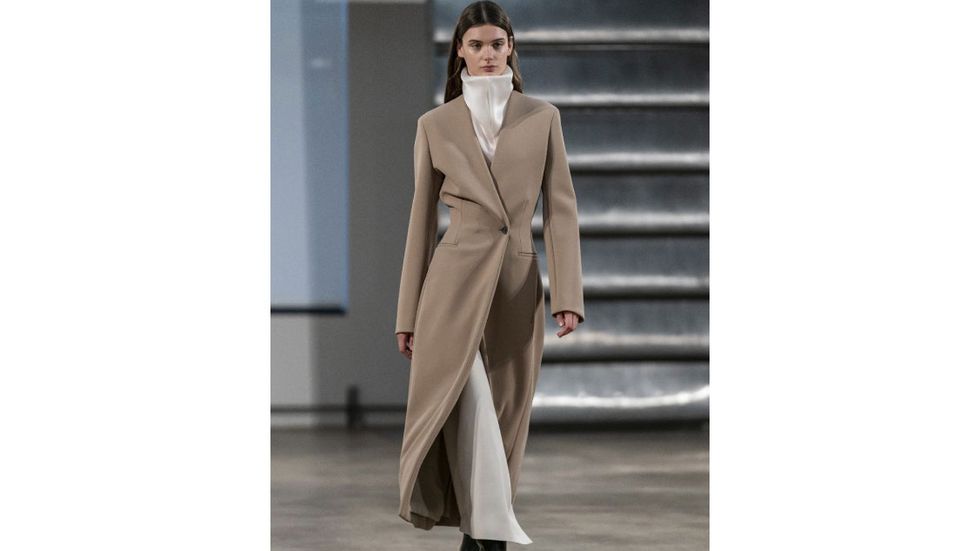 Photo: Courtesy of Instagram/@shirldweck
"The Row put out an excruciatingly beautiful collection this season. Super-high silk turtlenecks I want to bury my face in and impeccably tailored coats in a neutral palette. If I could wear one collection for all of next year, this would be it."


Hannah Baxter
Editor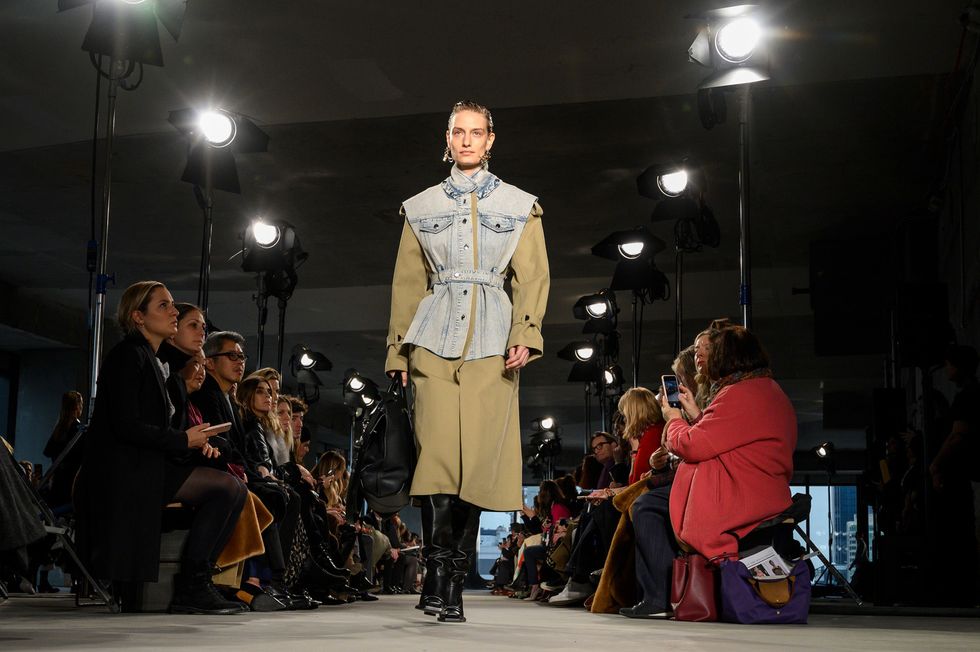 Photo: Getty
"I'm always a sucker for excellent menswear-inspired tailoring, and Proenza Schouler proved how truly versatile it can be this season. The design duo sent down plenty of deconstructed knits, pleated dresses, and multiple variations on the trench coat, but this look in particular, with its denim detailing and oversized silhouette, made me stop in my tracks. I definitely didn't predict that dickies would be my new wardrobe must-have, but here we are."


Monique Kamargo
Editorial Producer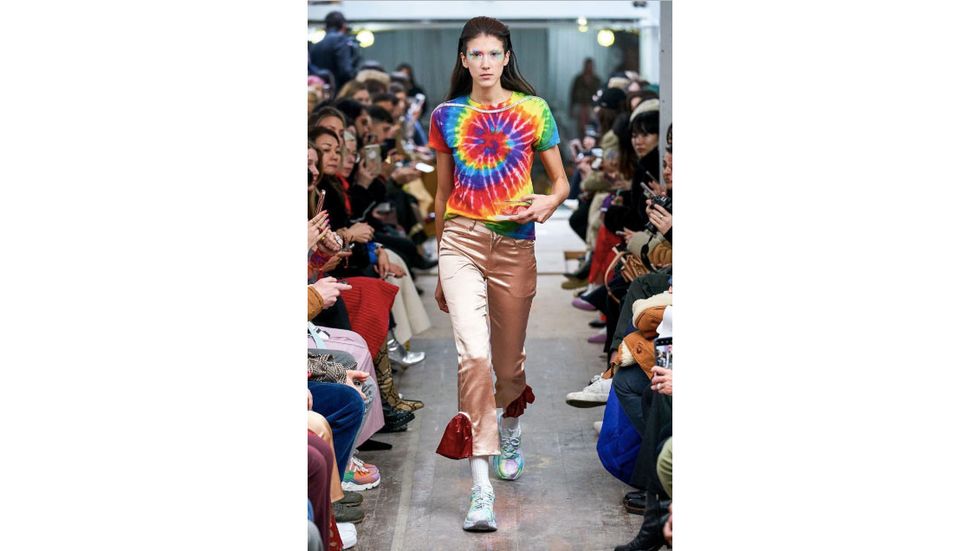 Photo: Courtesy of Instagram/@collinastrada