Models
Cookies, wine, and tennis are involved.
If
Emily Didonato
doesn't have huge plans for
Valentine's Day
, it's fine. The 27-year-old model and face of Maybelline for 10 years has had plenty of romance in the last year, after marrying her husband in a gorgeous ceremony at the Ritz-Carlton Bachelor Gulch in Colorado last June. "Valentine's Day is not really a thing for both of us," says Didonato, who grew up in upstate New York and went on to walk the runway for Chanel and Louis Vuitton, among many others. "Almost every year I've had to work; I'm always away. We may just cook dinner at home and do something low-key. It's nice to just relax and be at home, light some candles, just the two of us."
Relaxing sounds fitting. After launching her own beauty-dedicated YouTube channel in the last year—a video about her 10-minute everyday makeup has gotten more than 137,000 views—and landing magazine covers and fashion campaigns around the world, Didonato has learned to chill as hard as she works. This is most on display on her Instagram, which is full of cozy day-off shots in soft sweaters and loose topknots with jokes about wine and reality TV binges for her 1.4 million followers. But there's plenty of glamour too, as exhibited by Didonato's ensembles for
AmfAR
, for example, or in the pages of
Vogue
Paris, Thailand, and Greece. In keeping with this juxtaposition of fancy and low-key, we tapped one of the model's favorite makeup artists,
Misha Shahzada
, to give us a glam Valentine's date-night makeup look and a sweet morning-after look. We also ask Didonato about keeping a balance and how she and her husband keep their relationship healthy.
---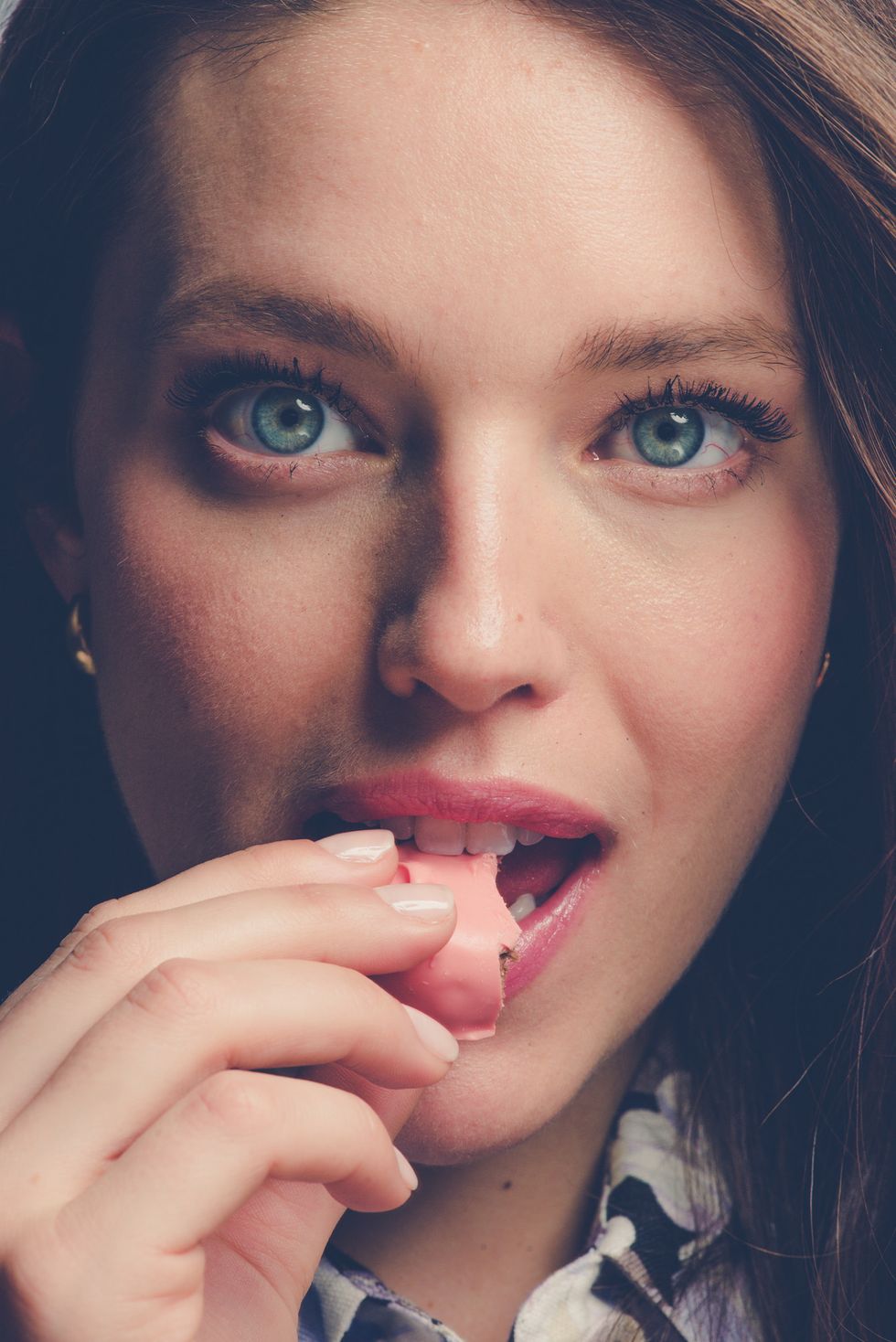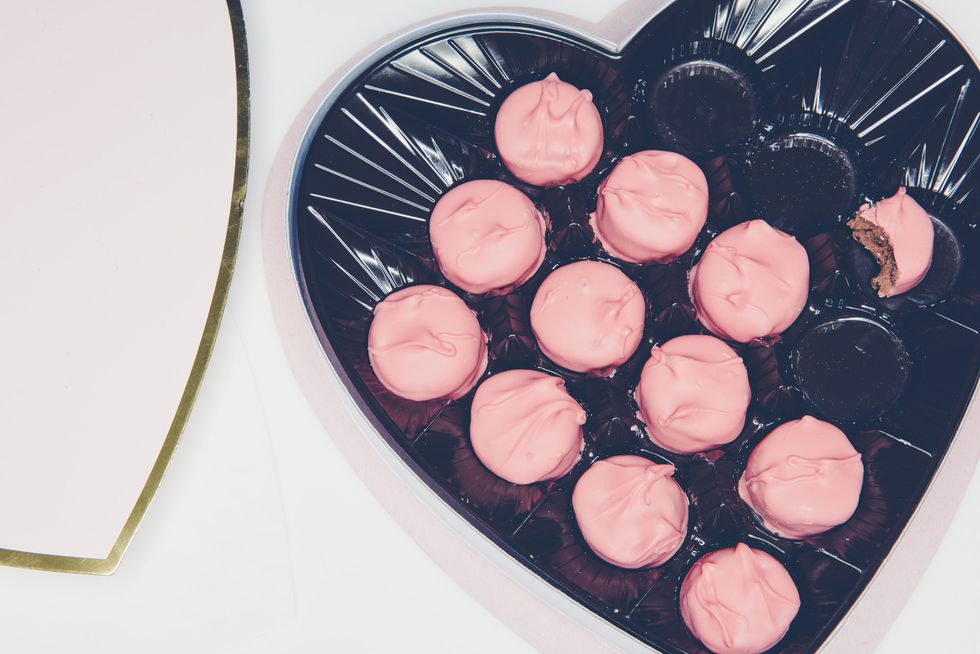 How did you meet your husband?

"We met over five years ago on a flight to Colorado—we sat next to each other. I was going to shoot the cover of Vogue Australia, and he was on a work trip. He asked me a question about what beverage I ordered, and I had slept the first half of the flight. I had clocked him when we first got onto the plane because I was like, 'Oh, I'm sitting next to a relatively cute guy.' Like, when does that happen? So we ended up talking the rest of the flight, which was another three and a half hours.

"My best friend texted me when I landed, and he saw her name pop up on my phone, and he was like, 'Oh Jeanine, I know her! She's an editor at Sports Illustrated Swimsuit. I was just skiing with her, she's dating one of my best friends.' It also turned out we were living a block away from each other in New York, and he's from upstate New York, too. When I was traveling so much, at the time he called once a week, but I never answered because I was like, 'Why is this guy calling me? This is weird and alarming! Just text me!'

"I finally texted him and was like, 'Did you call?' and he was like, 'Yes! I called you.' So I invited him to my birthday party, and he came, and after that we were pretty much together, we clicked. There was no confusion. I was so lucky because we were both like, 'OK, we like each other, this is good. Let's do this.'"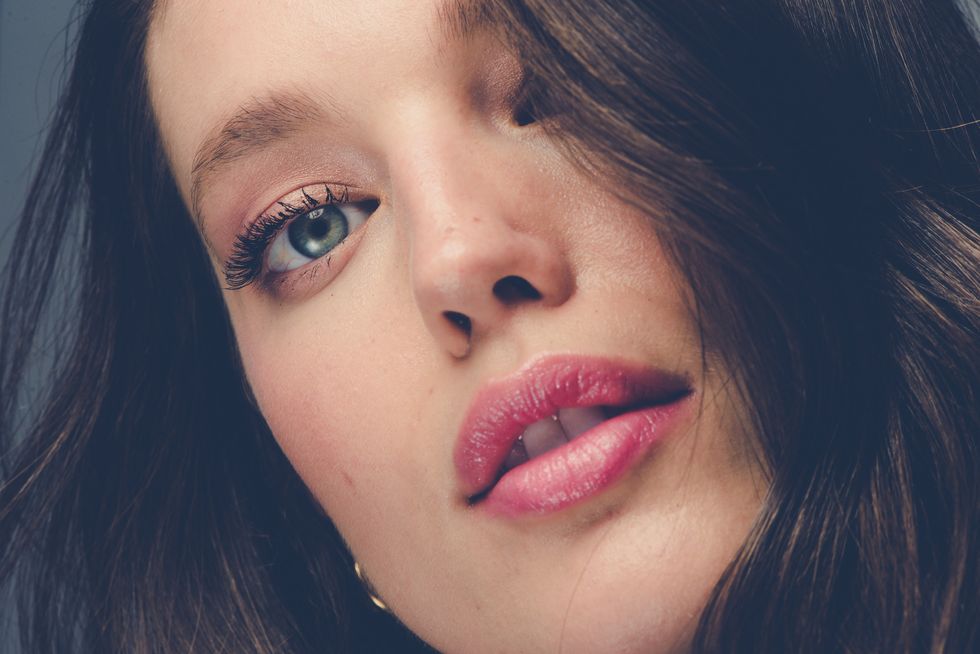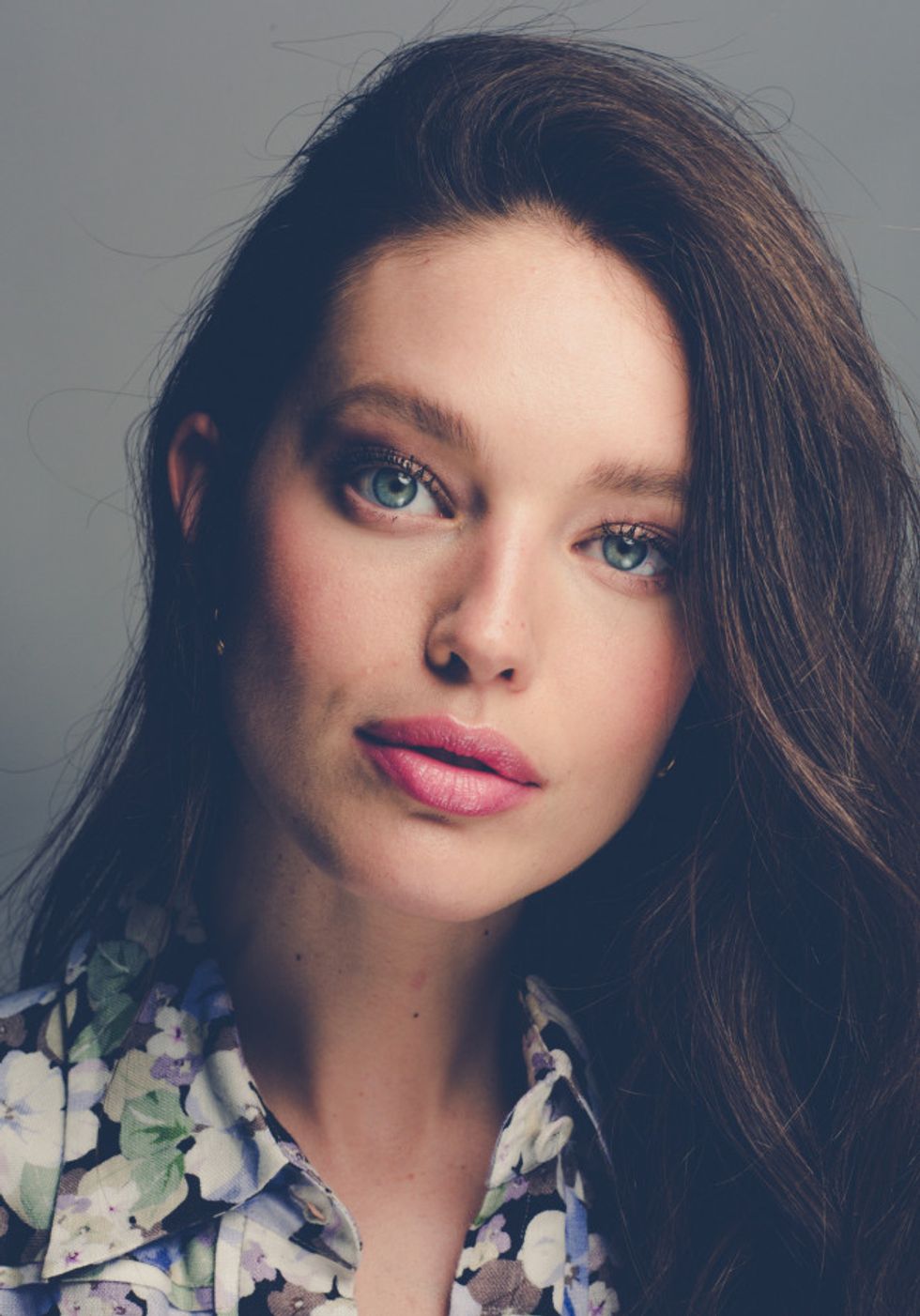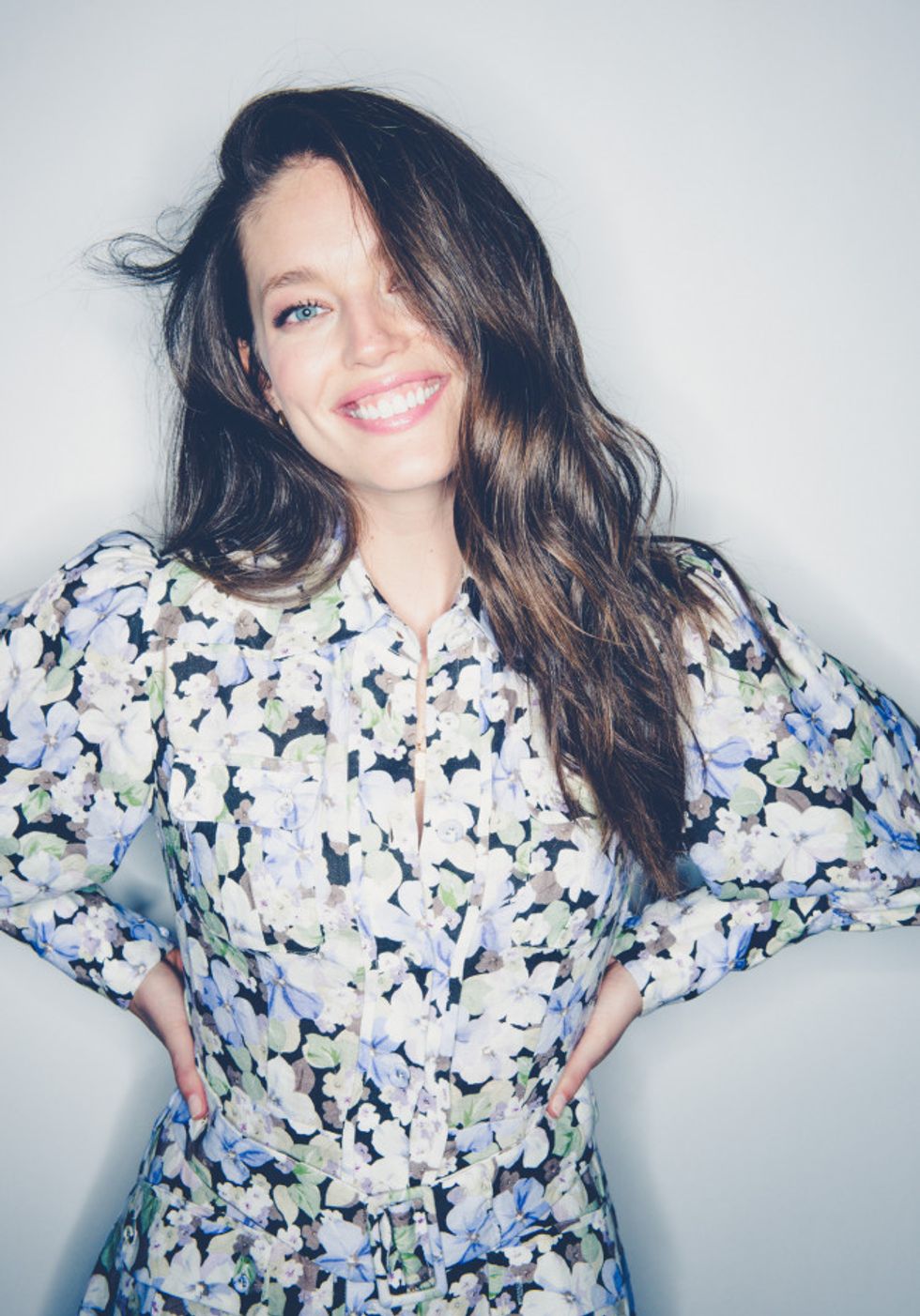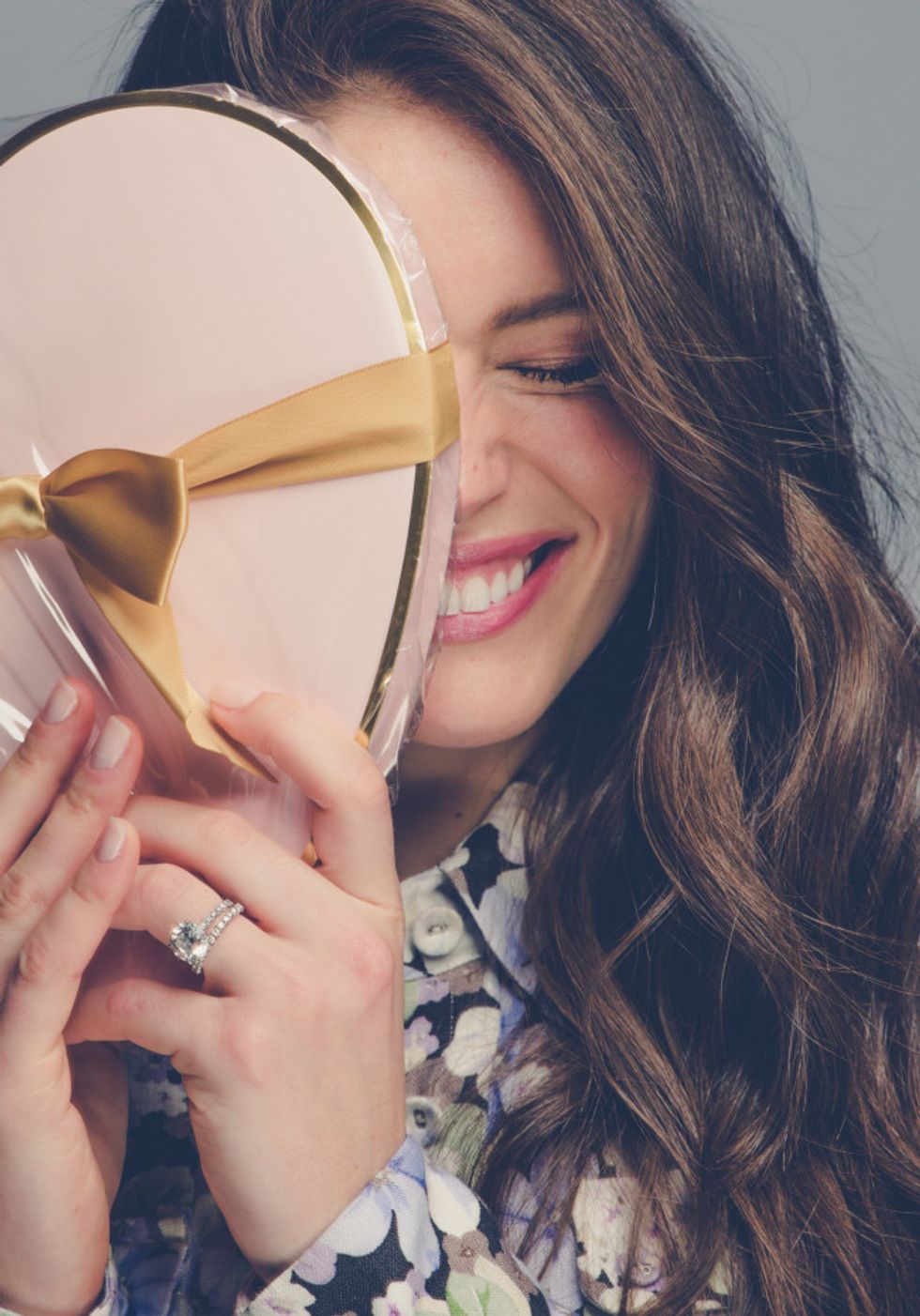 What do you guys do now when you go out on dates?

"We really like activities like tennis or a wine tasting class, and then dinner. We do something active and engaging first. And we've been together for five years, I feel like we both want to do new things and make sure we're doing stuff in New York that we don't usually do. At the end of the day, when you're with your partner for a long time, it's still important to engage in new things together. It's so easy to be like, 'Let's make dinner and stay home or go to one of our favorite restaurants.' We like to experience new neighborhoods and new cuisines. And after that, we're total wine freaks, so we'll go to a wine tasting, or a wine-and-cheese class, or a wine cellar."

What do you think his love language is? What's yours?

"Mine are words of affirmation, and it's funny because Kyle's are acts of service. But it's hard because you realize how you express love is not how your partner does. I keep telling Kyle that I love him, that I'm so proud of him, that I'm lucky to have him, and he just goes, 'OK, can you stop telling me that?' And then I'm saying to him, 'Why don't you tell me I look pretty like, 20 times a day? Tell me you love me, tell me I'm great!'

"It actually took us time to get that down. We both read the book, and we've both been diligent about getting that right. That book is mind-blowing! Kyle's second one is gifts. He wants gifts from me? What?"

What do you bring him as gifts?

"I'll do things, I'll make him cookies. Or, often he loves when I write him notes and put them into his briefcase, which I always do. If something's going on, if I'm going on a trip, he does it too; we'll find notes from each other in our bags, which is nice. I'll do small stuff like that, and I feel like it counts as a gift because it's a little surprise."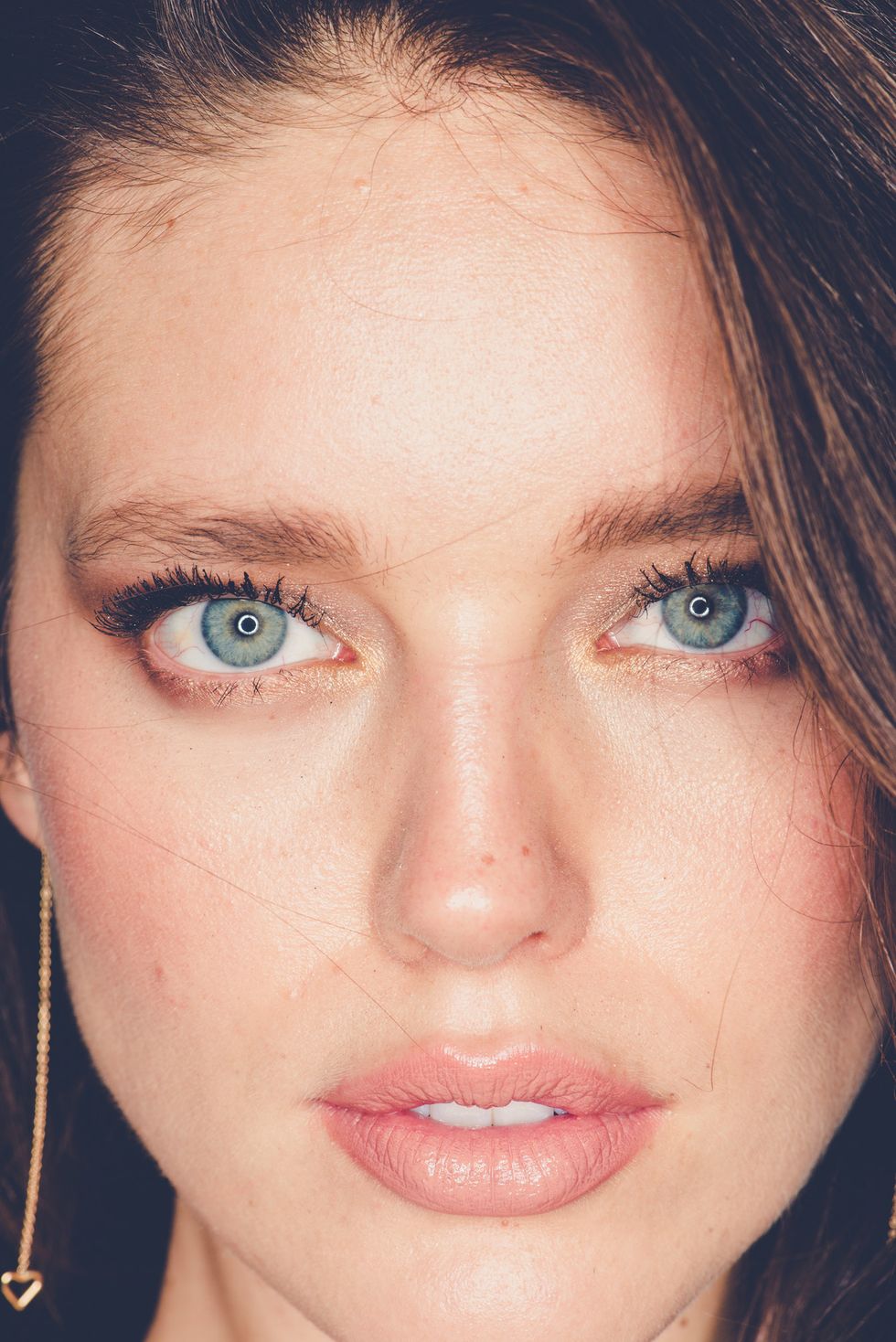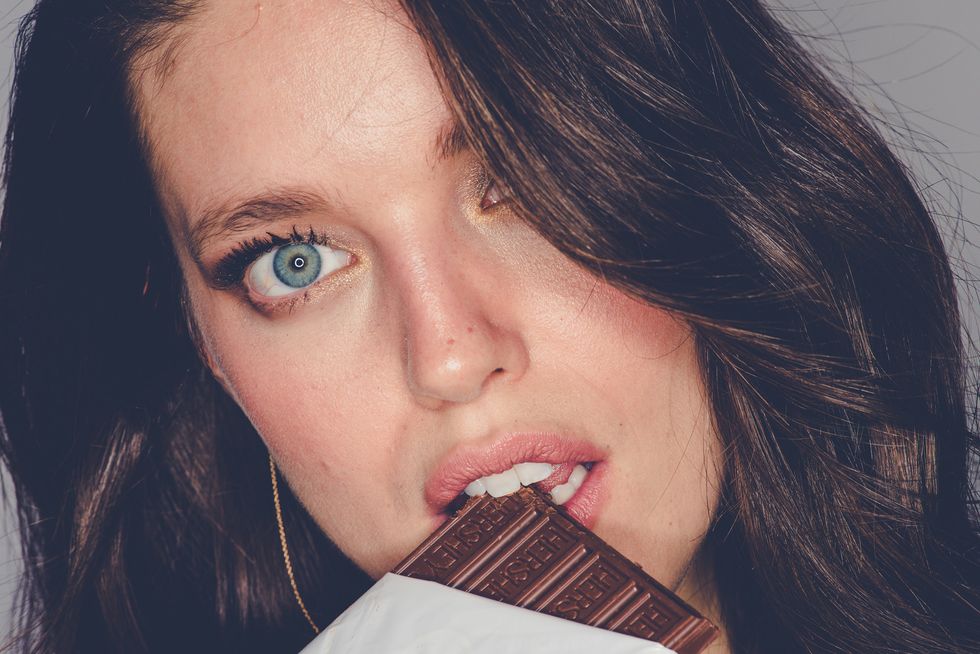 When you guys do go on a date, is there a certain makeup look that you do?

"The most I'll do is a brown liner on top and maybe a smokey eye. I always like to wear browns around my eyes to make the blue stand out. I'm not really a big lipstick person because I like to drink wine and be merry. The most I'll do is play with some shadow and some liner. Maybe some bottom mascara, some bronzer to wake up the skin."

What about a date-night outfit?

"It's so funny because I think of date-night outfits too. Anytime I wear something fashionable, my husband is always like, 'What is that?' Like, 'Kyle, these are high-waisted pants…' I dress for girls.

"For date night, I usually wear high-waisted [pants], some sort of heel, and I'm always in some sort of billowy floral top, like a V-neck button-up, showing off a little bit of skin. I usually do something girly on a date night."

What about fragrance?

"I've been wearing Miss Dior fragrance for a long time."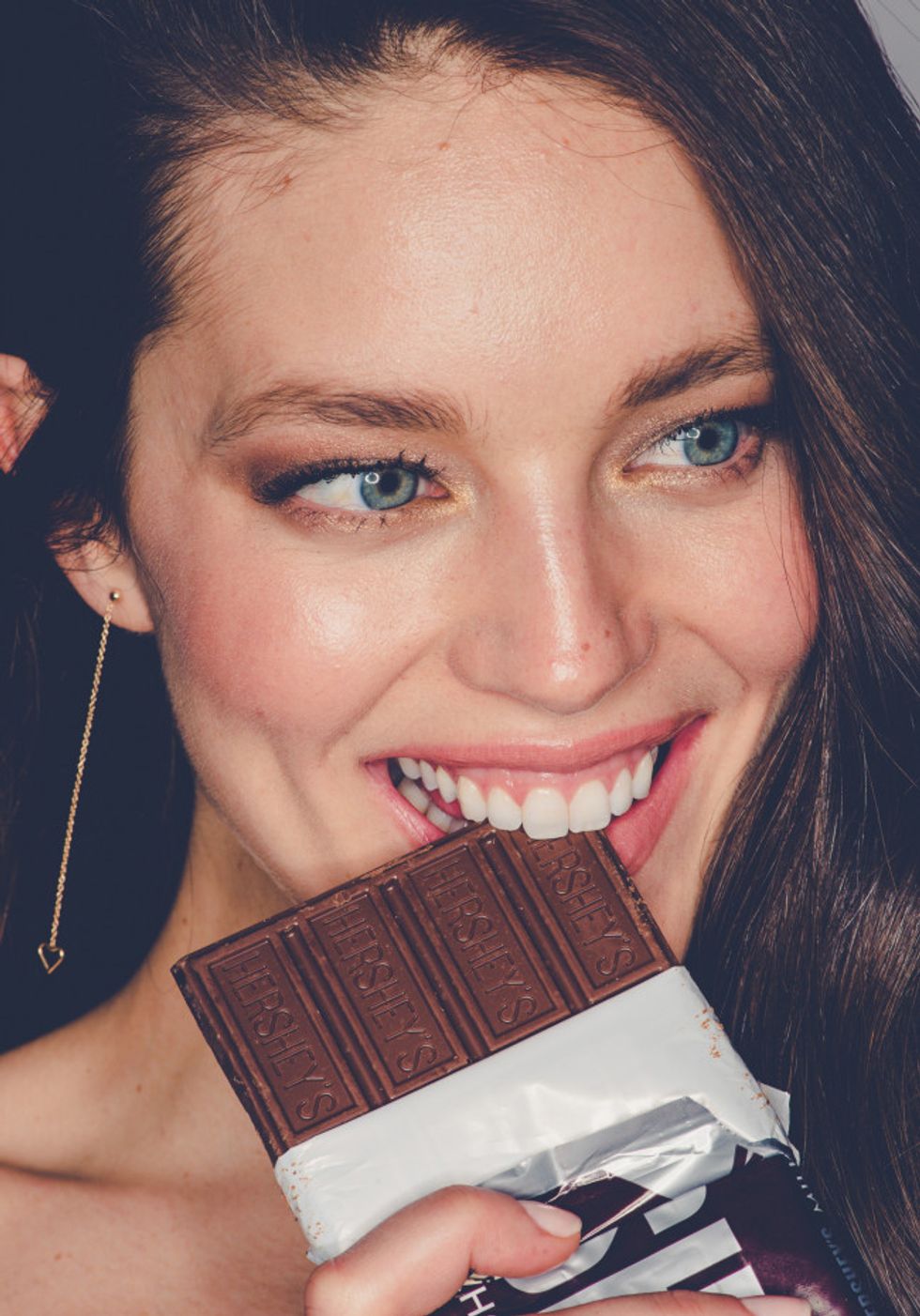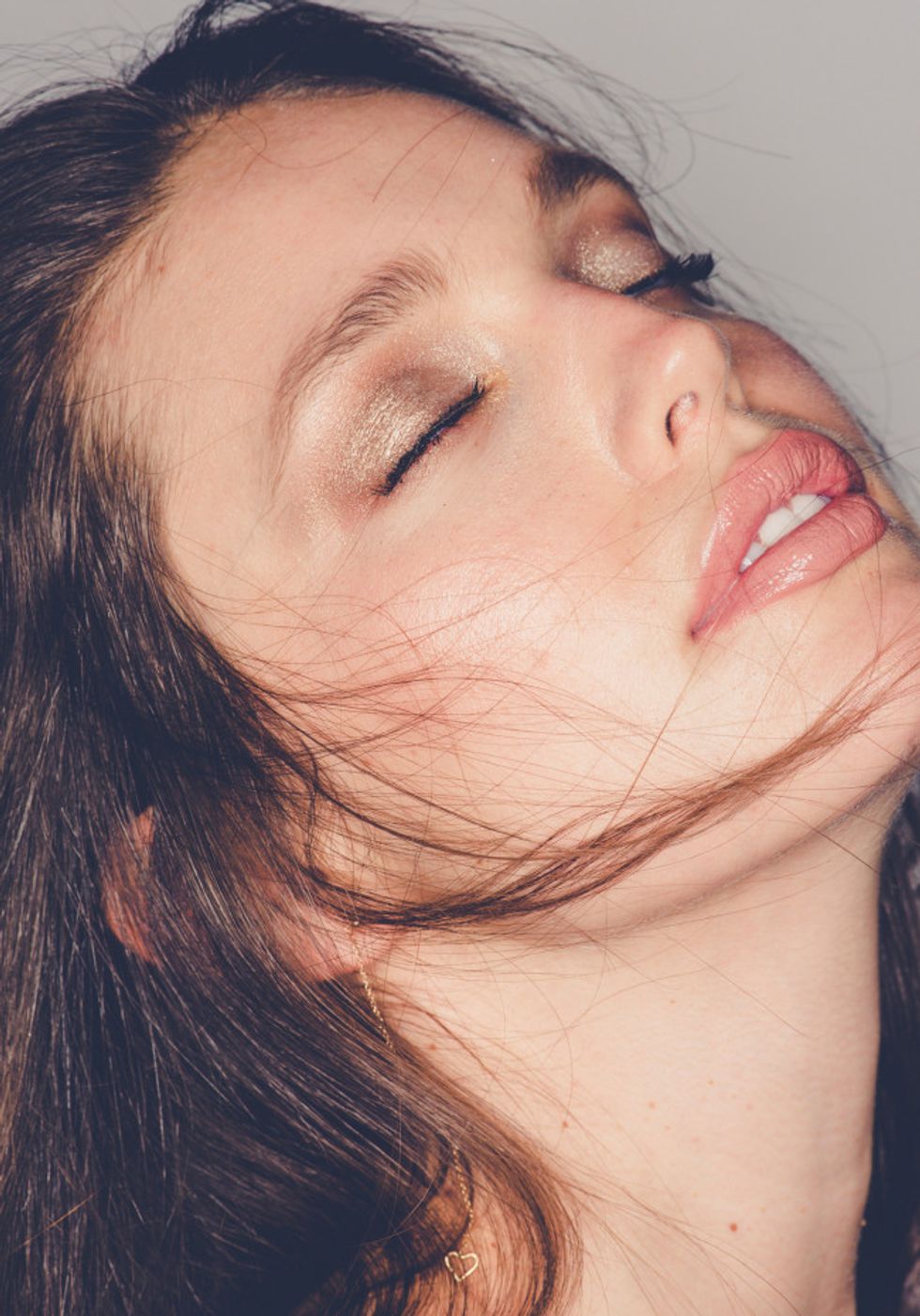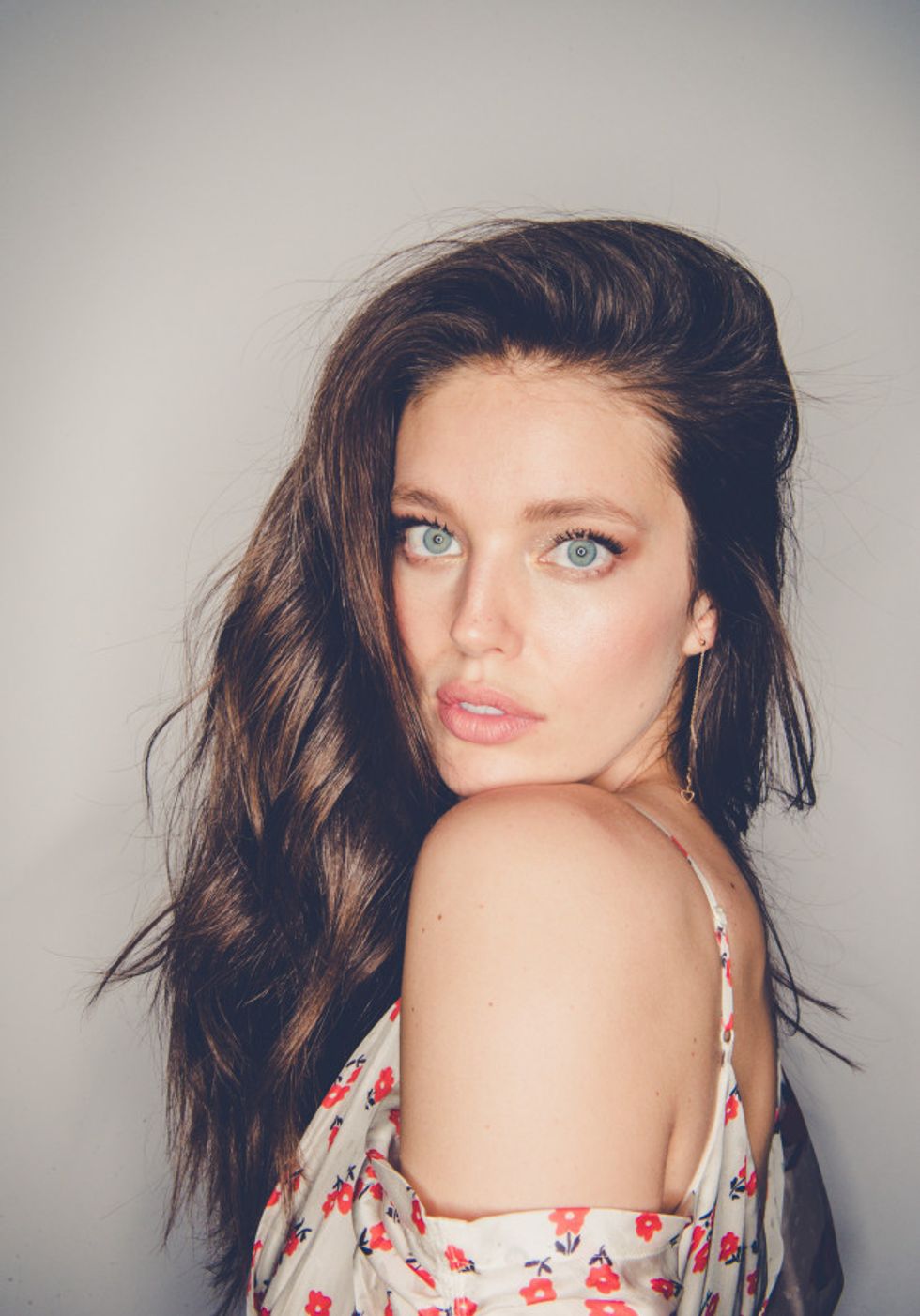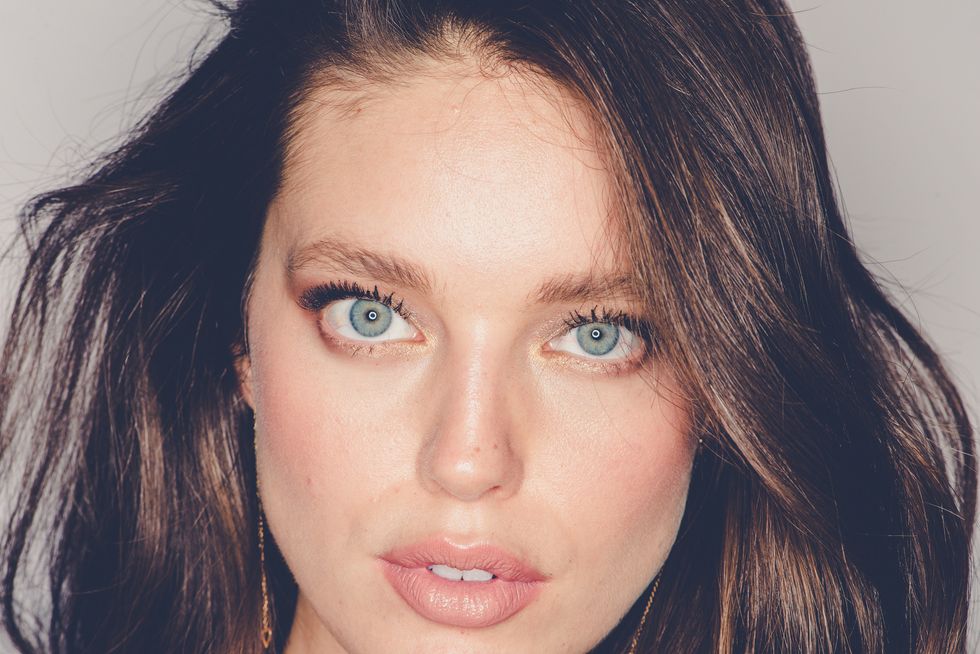 What are your all-time favorite skin-care products?

"The Jelly Cleanser from Drunk Elephant takes off dirt, oil, and makeup, and it's non-toxic and doesn't irritate my skin. One of my favorites of all time also is C E Ferulic from Skinceuticals. It's instant-gratification skin care because it gives you a glow right away, but also long-term it's great for your skin, and it protects you from the environment and pollution. But it also evens out your skin tone and helps with dark spots. Another one is the Pai rosehip oil. It's really soothing and healing. All I want is for my skin to glow when I have no makeup on; I feel like that's the goal that everyone has."

What's going to be coming up for you in 2019?

"I'm focusing on my YouTube channel that I launched a couple of months ago. I'm also collaborating with different makeup artists and hairstylists and models. I'm trying to get more people that I have access to involved there. I want to have an inside lens. I've been putting a lot of time and energy into that, which is fun and exciting. It's just funny because social media in general has just taken off as everyone's personal little magazine or brand."

Can you tell me how that came about and where you see it going?

"I felt like I had funneled a lot of time and energy into Instagram, and with Instagram it felt very two-dimensional to me. Even now, for us, brands will be like, 'We want to see more personality, we want to see what she's like.' Even my agency thinks like that. I found it really difficult to do that with Instagram, I don't know why. It's like, 'I'm going to post a pretty picture and move on,' whereas with YouTube I feel like video is the future and how media is being consumed. I started editing them myself, and I was getting totally into that—I don't know who I think I am. It's fun to be able to connect, and YouTube is definitely a younger audience, so it's a different way to connect."
Fashion Credits: Look 1: Dress, Zimmerman; Earrings, Wolf Circus. Look 2: Top, Self Portrait; Earrings, Ariel Gordon; Rings, Maria Black.


Want more stories like this?

How to Get Super Glowy Cheeks with Model Frida Aasen
Model Leomie Anderson Shows Us What's Inside Her Makeup Bag
Nikki DeRoest Is the Makeup Artist Rosie Huntington-Whiteley Has on Speed Dial