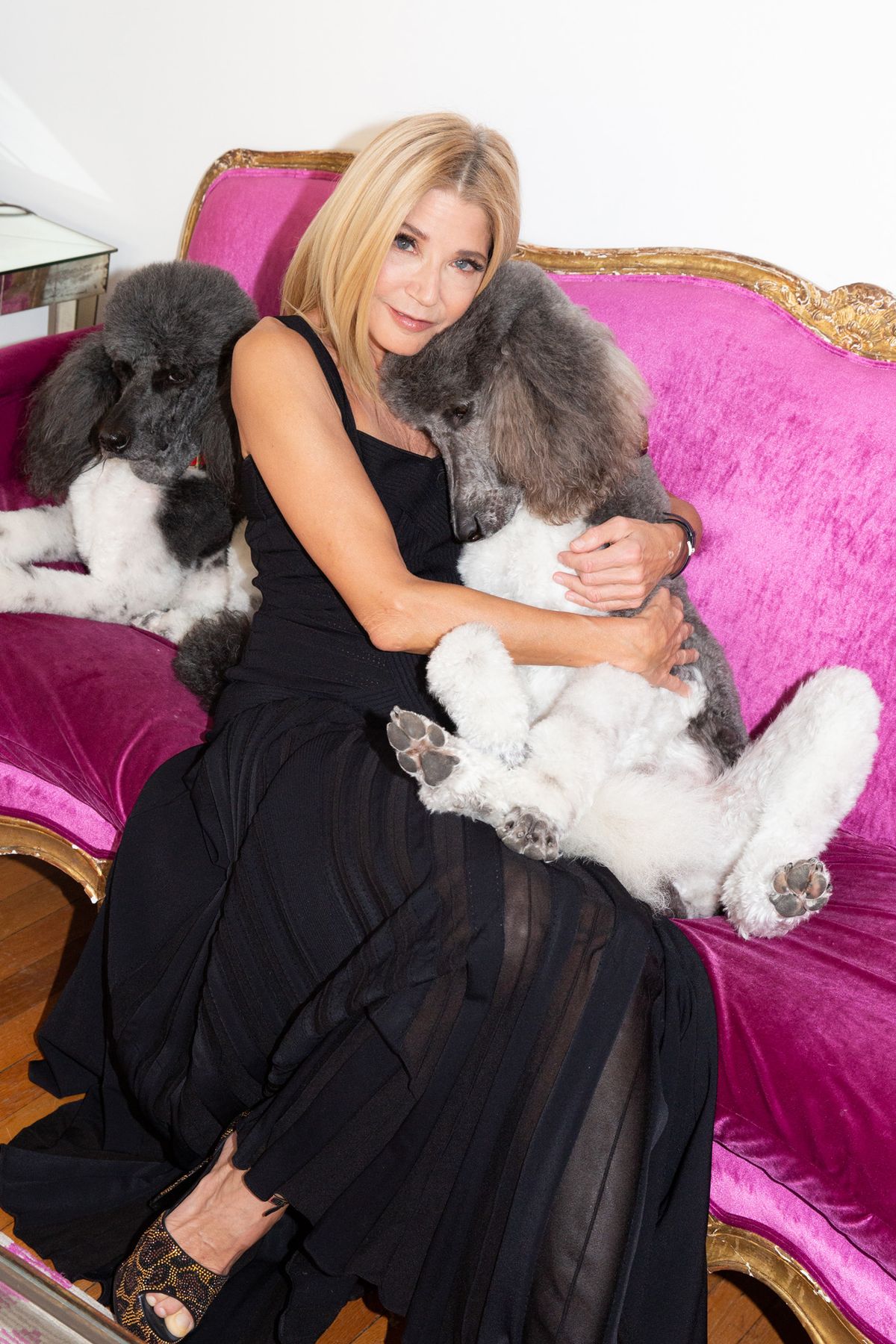 Closet
At home with the Sex and the City author.
Alec Kugler
Monique Kamargo
The days leading up to our shoot with Candace Bushnell were, in a word...frantic. Yes, we're professionals, and have managed to keep our cool on set with various entertainers, models, and athletes, but when you love fashion and are invited to the home of the woman who wrote
Sex and the City
—known the world over as the real-life Carrie Bradshaw—your nerves let their presence be known, whether you like it or not. When the day of the shoot arrived, however, the joke was on us. By that we mean not only is Bushnell warm, hilarious, and far from intimidating, but her closet isn't the type of over-the-top wardrobe one might expect. It's not packed to the gills with Dior bags or Prada dresses. There's no section dedicated to Fendi baguettes or voluminous tutus. And perhaps most noteworthy, there isn't a Manolo in sight. Instead, we discovered a practical selection of Bushnell's style go-tos: high heels, party dress, blouses, and her favorite, winter coats (including one gifted to her by the *actual* Mr. Big—more on that later). "My fashion leans more towards costume, which [
gasp
] is the most dreaded term, but to me, yeah, clothes are costumes that I put on to wear in public," she told us. "Really, I'm not going to walk around in these clothes all the time—that would be ridiculous." What we thought would be a 30-minute interview with the author—mostly about her personal sense of style and her latest project writing fortunes for
Hakkasan
—turned into an hours-long conversation (alongside her poodles, Pepper and Prancer) in which she recounted her life story. It's fascinating, inspiring, and all ahead.
Click through for more on Bushnell's life in her own words, plus, shop looks inspired by her closet here.