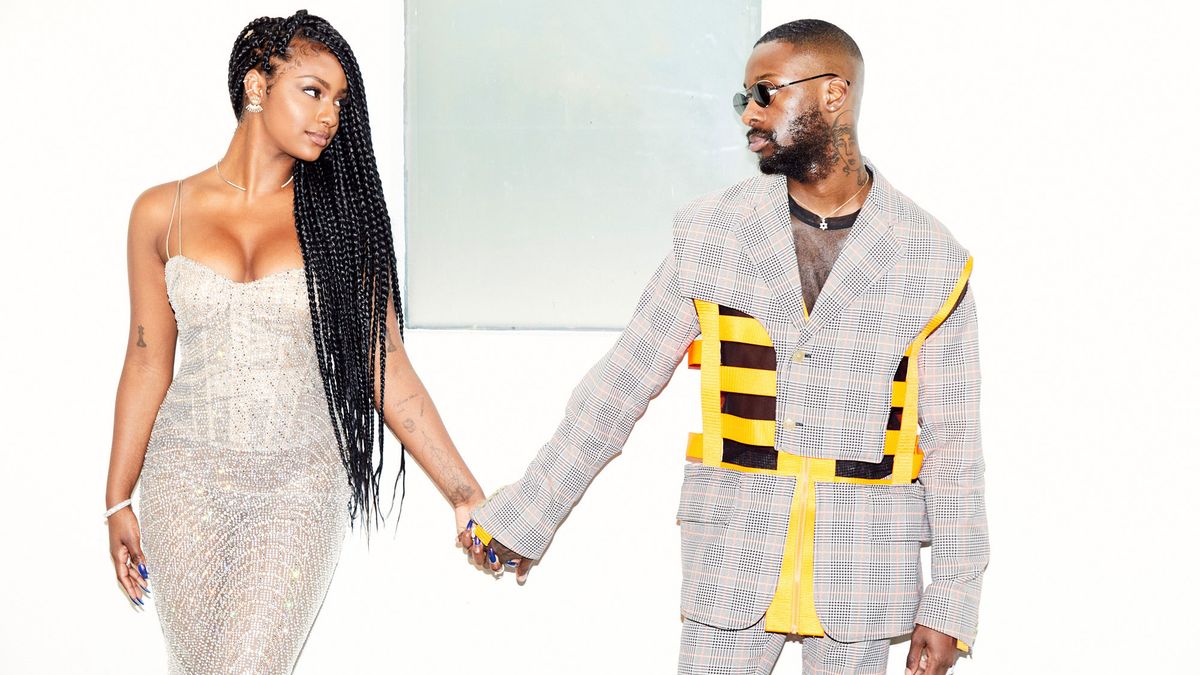 Celebrity
Ahead of the 61st Grammy Awards.
Tristan Kallas
When we walked into the living room where 
GoldLink
and
Justine Skye
 were set to get primped and prepped for the 61st Grammy Awards, you would never have guessed that the two were hitting the red carpet in a few short hours. They were hanging on the couch, chatting with friends as the Lakers game played in the background, without a hint of nerves in the air. To be honest, it was a pretty ideal Sunday setup. But within 30 minutes, the two artists, accompanied by their mini entourages, had dispersed throughout the home, Skye getting glam done on one side, while GoldLink narrowed down his outfit choices (he had 10 in total—we counted) on the other.
A few hours of music pumping throughout the house, one or two ginger beers, and a living-room dance party later, the two were ready to walk out the door. Skye sparkled in a floor-length custom Roberto Cavalli dress and had beautiful long braids grazing her back. Right next to her, GoldLink rocked a grey-and-orange mesh cutout Walter Van Beirendonck suit matched with the Margiela Tabi boots because, well, this is the biggest night in music.
---
1 / 29
GoldLink: "[My outfit is] a full-on Walter Van Beirendonck look with the Maison Margiela Tabi boots pulled by Lucas Crowley."