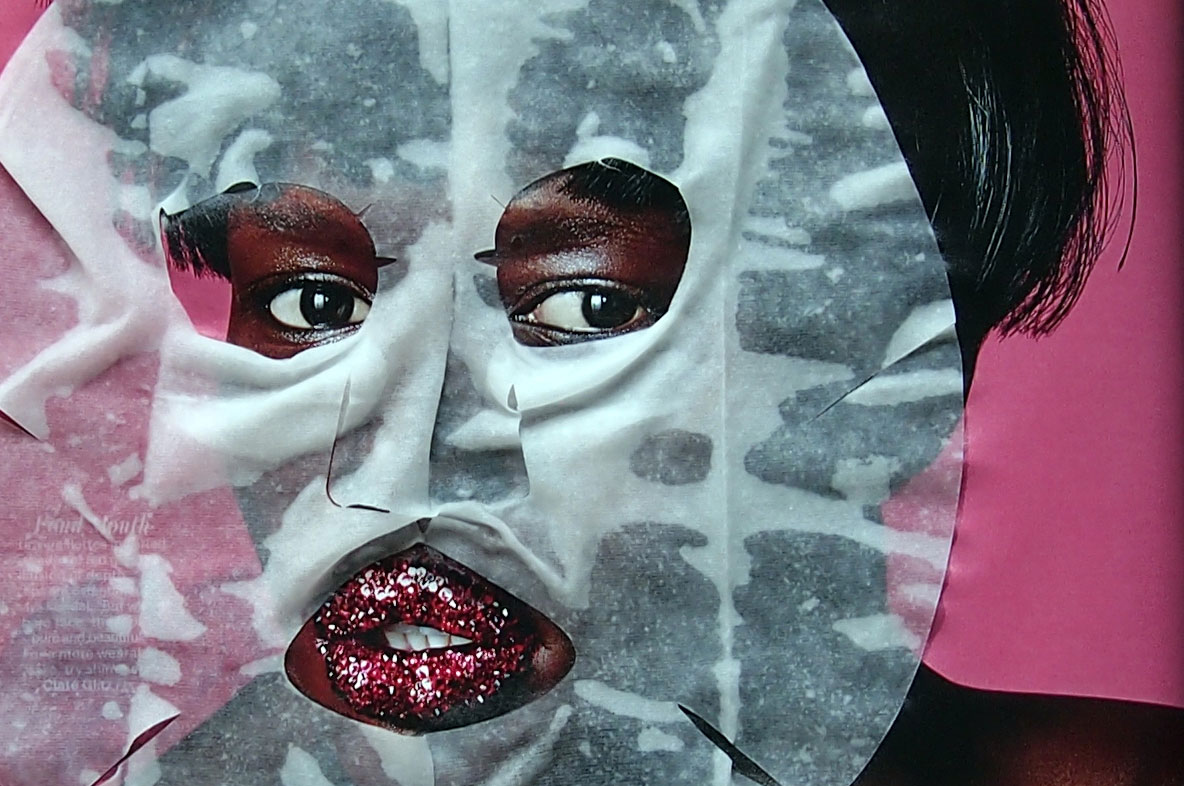 You Might Be Taking Off Your Face Mask Wrong
Never question your technique again.
Lately it feels like new face masks are coming at us left, right and center. At Coveteur, we're well-versed in all things beauty, but we'll admit, even we're getting a little overwhelmed. Which is exactly why we've turned to Dr. David Colbert (who has touched the faces of Naomi Watts and Rachel Weisz), Michelle Fry (product director at Boscia) and Dr. Audrey Kunin (of DERMAdoctor) to once and for all tell us how to properly apply and remove face masks. Because, let's be serious, if we're taking the time out of our day to do a mask when we could instead be doing, well, anything else, we better be getting maximum results. But first, the prep—which Fry says involves a double cleanse and exfoliation—"You don't want any dirt, makeup or residue to get in the way of the mask penetrating the skin." Now, let's get masking.
Clay Mask
"Clay masks tend to be drying and are more appropriate for people with oily skin types. I suggest using warm water and [Dr. Colbert] Balance Cleanser to remove the clay residue. You should also apply a light moisturizer afterwards." —Dr. Colbert
"Most people think you need to layer clay masks on thick to get results. The truth is, this only makes it take longer for your mask to dry and you end up leaving it on too long, which can be drying for the skin. If your mask becomes flaky, then chances are you've left it on too long and the mask has stripped your skin of the key moisture you need. Apply an even, opaque layer to your skin for best results." —Michelle Fry
Charcoal Mask
"Charcoal masks are popular, but many can be drying, especially for those with combination or dry skin. A great way to get the detoxifying and pore-minimizing results, while keeping the moisture level of your skin balanced, is to use a mask containing white charcoal. Room temperature water works best to remove it." —Fry
"I recommend charcoal masks to help reduce blackheads and pimples. Target the treatment to your T-zone area. This area produces the most sebum and is usually the area where blackheads and pimples are most problematic. To remove, rinse your face with warm water, pat it dry and then moisturize, moisturize, moisturize!" —Dr. Kunin
Sheet Mask
"If your skin feels moisturized after you remove a sheet mask, there's no need to use water or a cream afterwards. The [Colbert MD] Illumino Anti-Aging Brightening Mask contains lactic hyaluronic acid to brighten and hydrate. Other sheet masks can be drying, so beware. Check the ingredient list and listen to your skin." —Colbert
"A sheet mask is a quick, mess-free way to infuse your skin with moisture. The sheet creates a barrier for your skin, so the mask's active ingredients can penetrate effectively without evaporating. To reap the optimal benefits from your sheet mask, leave it on for up to 20 minutes. Use the extra product leftover on your fingers to treat your neck, décolleté and tops of your hands." —Kunin
Metallic Mask
"These don't really contain metals per se. They have the color of silver or gold but usually don't actually contain metals. Because they use hyaluronic acid and polymers, these masks tend to peel off easily in a sheet. Often no moisturizers are needed afterwards." —Colbert
"I would strongly advise checking the ingredient list before applying these. Metallic masks can have high amounts of alcohol as a primary ingredient, which can severely dry out and irritate sensitive skin. Apply your favorite brightening or moisturizing serum underneath the metallic mask, and when the mask begins to dry and rubberize, the serum will be pushed deeper into the skin." —Kunin