17 Signet Rings Guaranteed to Take Your Breath Away
You don't just need new jewelry, you deserve it.
Trends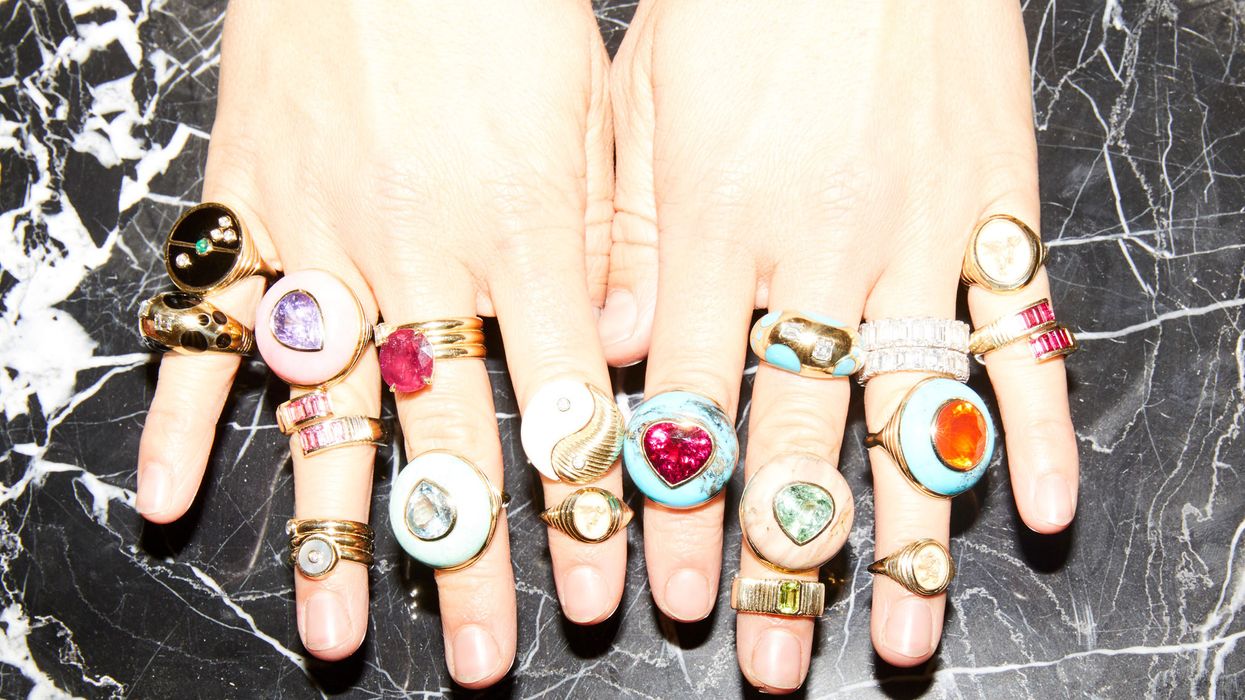 If you're a
jewelry lover
(is anyone not?), you've probably noticed a particular style of rings rise in popularity over the last few years. Signets—or what used to be called "gentlemen's rings"— are large gold or silver rings often worn on your pinky and emblazoned with a crest, symbol, or other preferred design. They're showy in the best possible way, aside from wearing a gigantic diamond or other precious stone. And as Beatrice Behlen, senior curator of fashion and decorative arts at the Museum of London,
told Bloomberg
, "They seem to always have been popular, but I believe they became more popular with the rise of the bourgeoisie. Members of the middle class would not have a coat of arms, so having a signet ring would be a prominent sign to show that you are of a higher class."
While there's no need to be bourgeoisie to wear a signet anymore, there's no denying that they are a gorgeous addition to your jewelry collection. Check out our 17 favorite styles below.
---