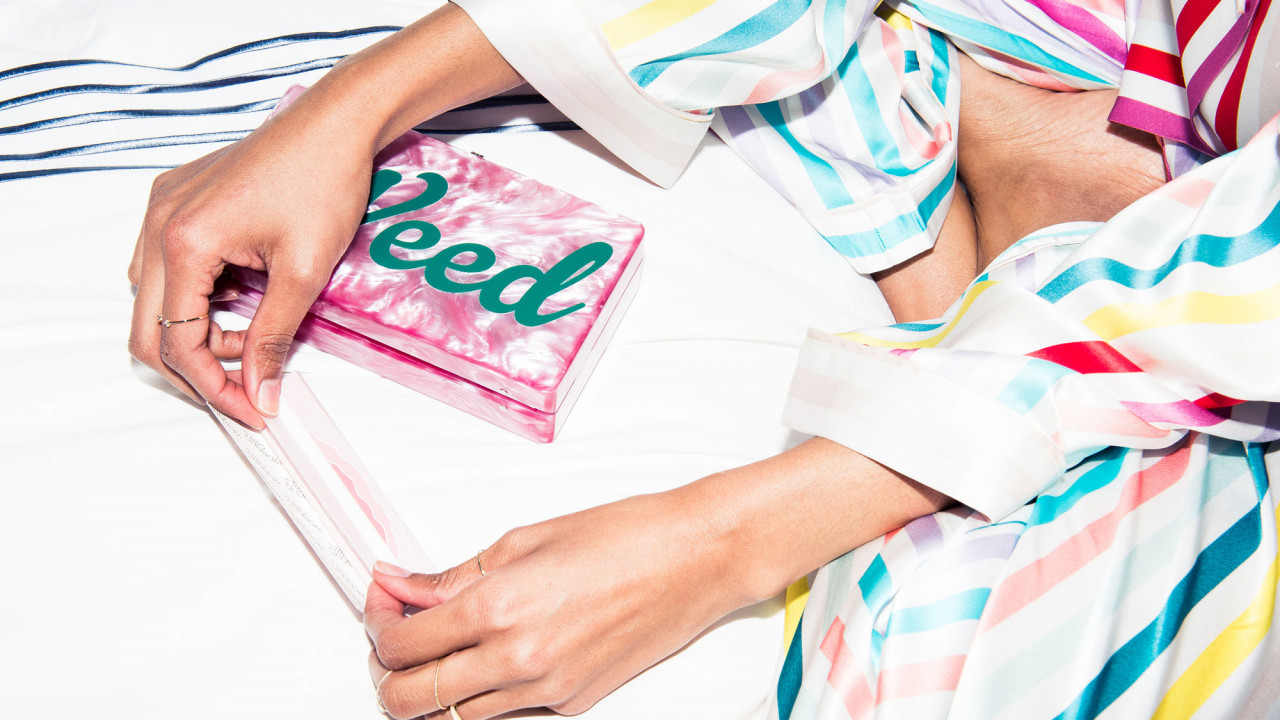 Is Marijuana Really As Chill As We Think?
Or could it increase the risk of mental illness?
New York is careening toward crowning itself the next U.S. state in which recreational marijuana is legal. It's already possible to saunter into a dispensary in California, Washington, D.C., and nine other states, and order up some weed with little more than a photo ID and a smile. And while legalization makes sense in lots of ways—cutting down on black-market violence, eliminating incarceration for minor drug charges—it seems there may be some less-than-desirable side effects lurking behind the scenes.
In a new book, Tell Your Children: The Truth about Marijuana, Mental Illness, and Violence, journalist Alex Berenson investigates just how safe smoking weed on a regular basis really is. He cites many studies and reports over the years that link habitual pot use to mental illness: "Large studies in peer-reviewed journals [show] that marijuana increases the risk of psychosis and schizophrenia," he writes in an op-ed for the New York Times.
It's not just Berenson who has come to this conclusion; the nonprofit National Academy of Medicine, which advises the federal government on health and medicine, found the same thing. In a 2017 report on the drug, they found that "cannabis use is likely to increase the risk of schizophrenia and other psychoses; the higher the use, the greater the risk." The same report found "decent" evidence connecting smoking weed regularly with more significant symptoms of bipolar disorder as well as higher risks of suicide, depression, and social anxiety disorders.
According to Berenson's research, increases in violent crime can be directly related to statewide recreational legalization of marijuana. "The first four states to legalize—Alaska, Colorado, Oregon, and Washington—have seen sharp increases in murders and aggravated assaults since 2014, according to reports from the Federal Bureau of Investigation," Berenson writes.
But evidence isn't conclusive there. In a report in New York, it was pointed out that lots of states saw an uptick in violent crime in 2014, the year Berenson chose as his baseline. "Despite Berenson's claim of 'sharp increases in murders and aggravated assaults since 2014,' in Oregon, for example, the FBI reported that the murder rate there went up a grand total of 1.0 percent from 2015 to 2016, as compared to a nationwide uptick of 7.9 percent, and then dropped by 11.6 percent between 2016 and 2017, a significantly steeper drop than in the rest of the country," Jesse Singal writes in New York. Hmm.
Perhaps the most definitive statement anyone can make about pot at the moment is that it's an enigma, and we still don't have enough research about it to really draw any solid conclusions. In that same report from the National Academy of Medicine (which was 486 pages, by the way), researchers stated over and over that, basically, they just didn't really know. Marijuana is supposed to be good for nausea caused by chemotherapy, but "there are no good-quality randomized trials investigating this option," as the New Yorker points out. Same for pain: Pot's said to be useful as a pain medication, but "very little is known about the efficacy, dose, routes of administration, or side effects of commonly used and commercially available cannabis products in the United States."
Ironically, this type of thing continues. In a litany of physical and mental illnesses, conclusive evidence for smoking weed is evasive, including epilepsy, Tourette's syndrome, ALS, Huntington's, Parkinson's, IBS, dementia, glaucoma, anxiety, and depression. Again and again, researchers admitted that there was insufficient evidence, limited evidence, or it was just plain unclear one way or another.
Though marijuana has been out there for a long time, little has been done in the way of proper studies, which is likely primarily because it has been illegal for so long. There's a lot more research out there about things like cigarettes and alcohol. As legalization continues, we'll see more evidence for or against long-term marijuana use. In the meantime, like anything else—moderation is key. And if that's not possible, it's worth mentioning here that pot can be addictive, and there's help out there if you need it.
Photo: Shot on site at 6 Columbus, a  Sixty Hotel. Clutch, Edie Parker; Pajamas, Morgan Lane.
Want more stories like this?
Is Coke Coming Out with a CBD Drink?
14 CBD Beauty Products That Actually Work
12 Powerful Women Who Are at the Forefront of the Cannabis Industry