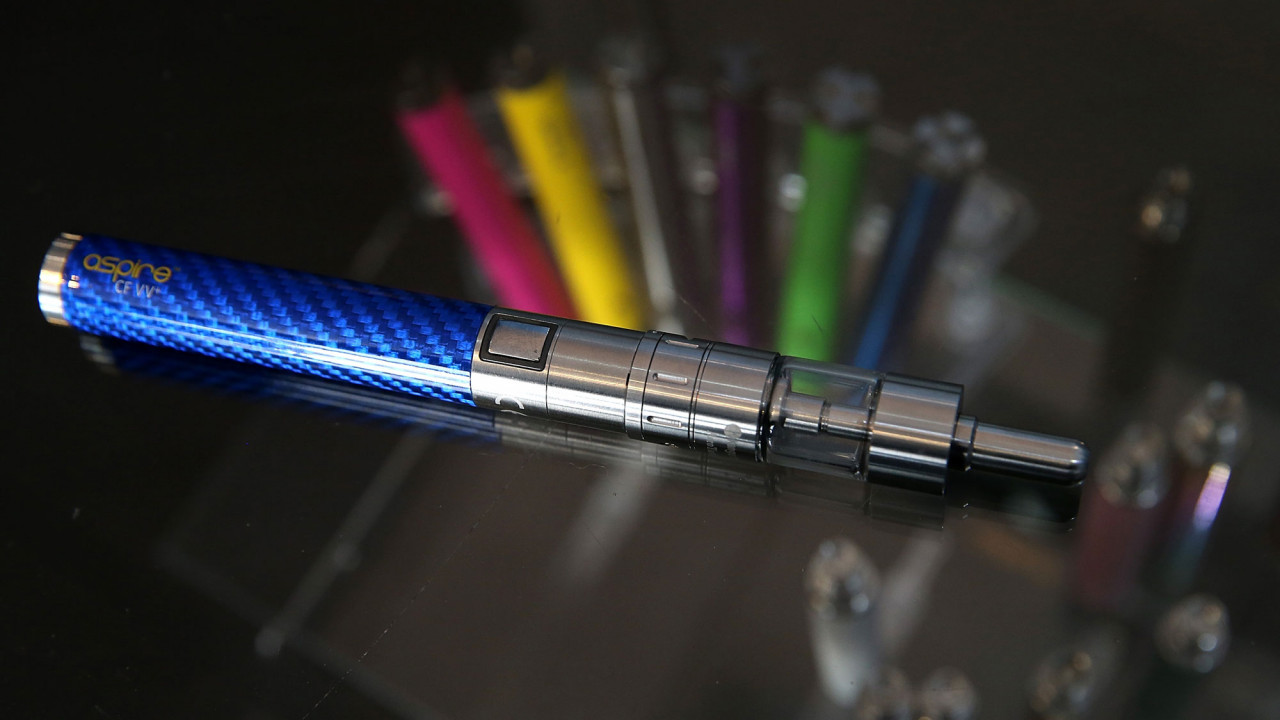 Teenage Vaping Is Out of Control
And won't be letting up any time soon, according to a new report.
When I was a kid, we thought it was cool to filch cigarettes from parents' purses and smoke them in alleyways. In reality, it wasn't the best idea, and we were far too young, but in the moment, it seemed like the right thing to do.
These days I see fewer and fewer people—teenage or otherwise—smoking actual cigarettes, and way more exhaling massive vape clouds as they walk down the street. So it stands to reason that teenagers are vaping in record numbers, which means they're getting addicted to nicotine at very tender ages.
According to a new survey, teens can't seem to put down the Juuls—even if they want to. And in a report from the New York Times, various addiction specialists and pediatricians attested to the fact that teenage vaping is on the rise, furtive, and difficult to address and diagnose, much less treat.
Last month Juul pulled certain kid-friendly vape flavors, such as fruit, mango, creme, and cucumber, from over 90,000 retail stores. But you can still buy them online, though you have to verify your age with your birthday and the last four digits of your social security number.
It may be too little, too late, though. Teens are buying e-cigs in record numbers, and there's no sign of tapering off anytime soon. The new vaping survey, which polled eighth-, 10th- and 12th-graders across the U.S., found that 21 percent of high school seniors had vaped in the previous 30 days, up about 10 percent in comparison to just a year ago.
So—what to do? If you're a parent struggling with your teenager sneaking off to vape in the local alleyway (or leaving class halfway to vape, which apparently is a thing now), this story might provide a few ideas. Unfortunately, any real answers in regards to what to do about teenage vaping look to be many years off—researchers say establishing protocols to help teens taper down and quit altogether will require long-term studies.
Until then, if you are a teenager (or an adult) reading this while vaping and you want to quit: There is help out there for you. Phone counseling is available by calling 1-800-QUITNOW or 1-800-LUNGUSA, and there are many resources online. It might be daunting, but it is possible. And I know I sound like I'm 100 years old, but seriously: Nothing is cooler than a long, healthy life.
Photo: Getty
Want more stories like this?
Following in Amazon's Footsteps, Google Announces a Major Move to NYC
Meet the 20-Year-Old Artist About to Take the Music Industry by Storm
Over Plastic Straws? There's a Luxury Solution to That