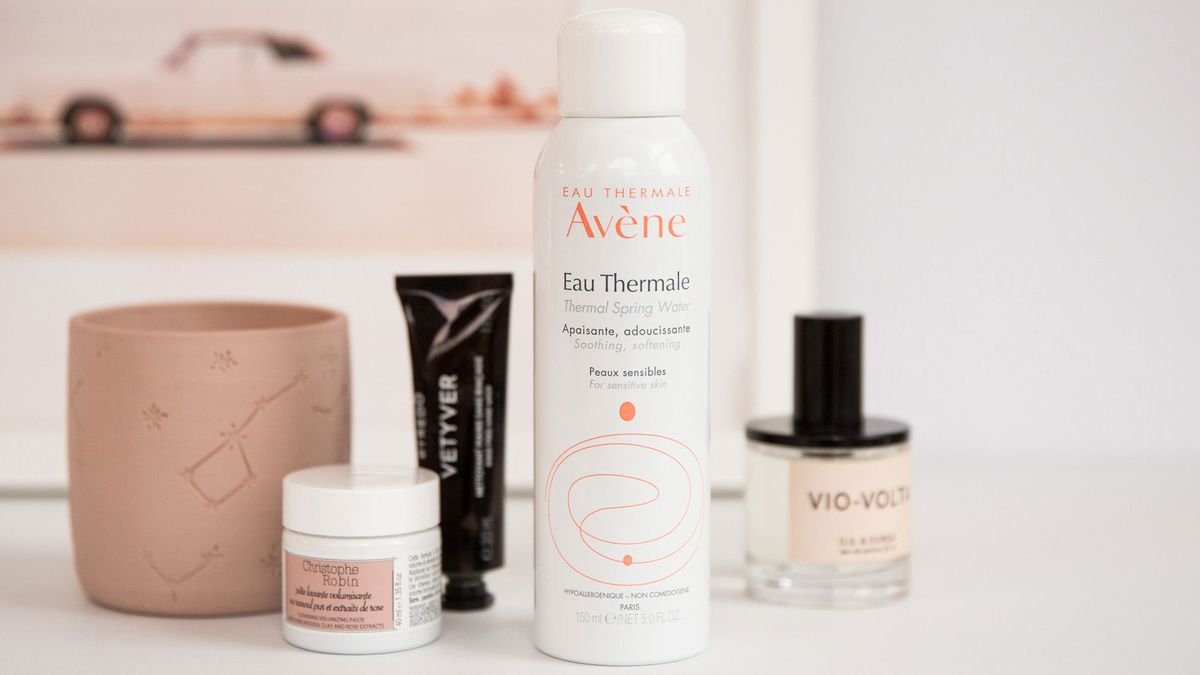 Skin
What Most People Don't Know about France's Best-Selling Skin-Care Product
Our visit to the little town of Avène.
Alec Kugler
I'm one of many devotees of the cult favorite
Eau Thermale Avène
face mist, which is an aerosol spray filled with a special water taken straight from the mountains in the South of France. It sounds very fancy, but it's actually very simple: just one unadulterated ingredient. I use the spray to make my skin damp before applying
face oil
or to add a dewiness to full foundation when it starts to look too "foundation-y," but its intended purpose is to help irritated skin calm down. This, I learn, is thanks to an extremely particular balance of minerals naturally found in the water.
Personally, I have tiny bottles of the mist that I take on planes and huge monster cans (let's call them fire extinguishers) for home. I plow through this stuff, as well as some of their other skin-care products like the face creams and body scrubs that Avène developed. They're always calming and hydrating, with no concerns about a reaction, even mid-winter when my skin seems to feel a sting from anything. But it wasn't until I flew to France and drove through those fabled mountains to visit the site of the Avène spring itself that I understood what makes it so effective and beloved. The mist is so popular among makeup artists, savvy French girls, and everyday French families for daily skin hydration, that it is the top-selling skin-care product in French pharmacies, according to Citypharma.
---
Therapeutic springs are a huge draw across the South of France—Vichy and La Roche-Posay are well known (and owned by L'Oréal), and a small protected spring in Provence now provides its waters for a new line from
L'Occitane
. The Avène springs and headquarters are in the tiny French town of the same name centered around the clinical facility, the
Dermatological Hydrotherapy Center
, for people with severe skin conditions. Over the course of a three-week stay (that's the typical treatment time), the waters can heal issues like eczema, psoriasis, damage after radiation or chemo, burns, and scars. It benefits so well documented that the French government certifies the center and covers the costs of treatments at Avène as part of health care if prescribed. Patients travel to the center from all over the world, almost like a pilgrimage. It's been a medical facility since 1990, but the Avène spring has been studied since 1743. (As in, before the US was even a country.)
When I first checked in at the hotel and pulled my suitcase up to the elevator, a little boy, probably four years old, ran up to press the button as kids do. His skin, from head to toe, was a bright red—far deeper than a sunburn—with a sheen of balm over the top. He ran back over to the toys, but looking at him, I knew it had to have been painful just to move or have fabrics touch his body. I found out later that he had just arrived with his parents from Russia to try Avène for a skin-cell turnover condition that leaves him raw and irritated. In fact, children make up a lot of the patients at these springs across France—some are just too young to take the heavy steroids that might have been prescribed to adult patients, or their parents don't want to go the drug route. And Avène's clinical research is convincing: Studies published in the
Journal of the European Academy of Dermatology
show significant changes in skin and an
improvement in quality of life
that last three to six months. Anyone who's dealt with a skin issue whether it's acne, eczema, or a passing sunburn, knows how it can seem to take over your life.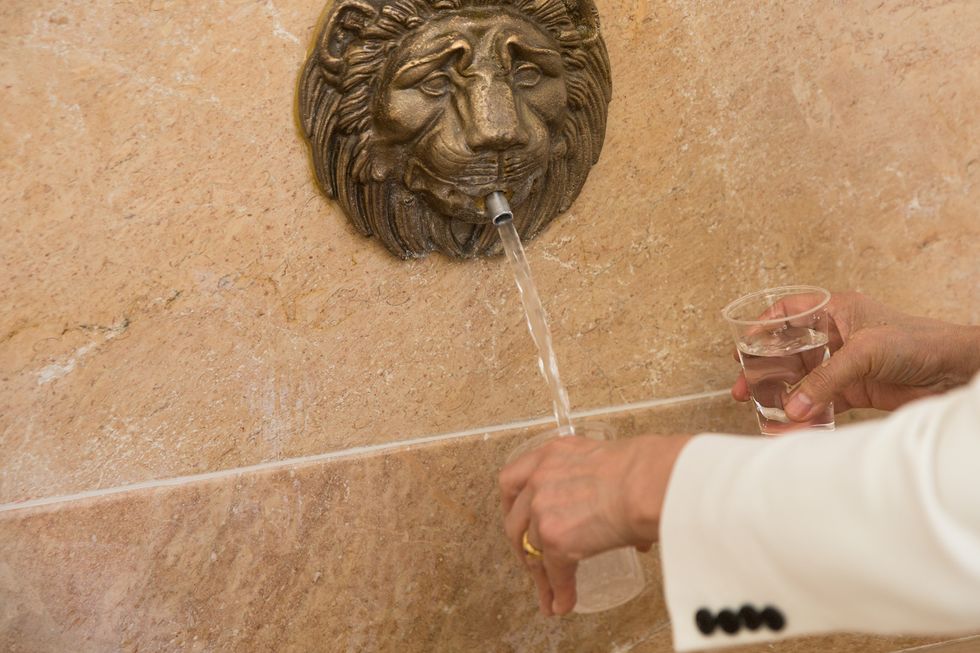 The three-week course involves short daily baths and showers of water pumped straight from the springs, untreated, to help rebuild the skin's protective barrier. The surrounding miles of idyllic green walking trails are also considered part of the treatment—a moment to let your entire body chill out and dial down the internal stress processes. Of course, taking home product with the water, which is bottled just across the street from the center, helps extend the benefits, too.
Admittedly, my own experience in the baths was mostly a fun one, as I don't have a skin condition to battle, but after one bath and shower at Avène (and chugging a bunch of the water from a fountain in the spa), my skin felt so velvety soft. It had that kind of baby-skin quality that feels like a fresh jet-puffed marshmallow. That kind of softness that makes you want to keep touching your own arms. And that makes you want to stock up on several more of those fire extinguishers. Luckily, once I made it to Paris a few days later, they could be found in mass quantities at all the French pharmacies; where the city folks go for their regular fix of the blessed waters along with me.
Want more stories like this?
Celebrity Facialist Joanna Vargas Shares Her Top 5 Cardinal Skin Care Rules
I Always Get Compliments on My Skin, These Are the Products I Use
The French Beauty Products Parisian Women Swear By