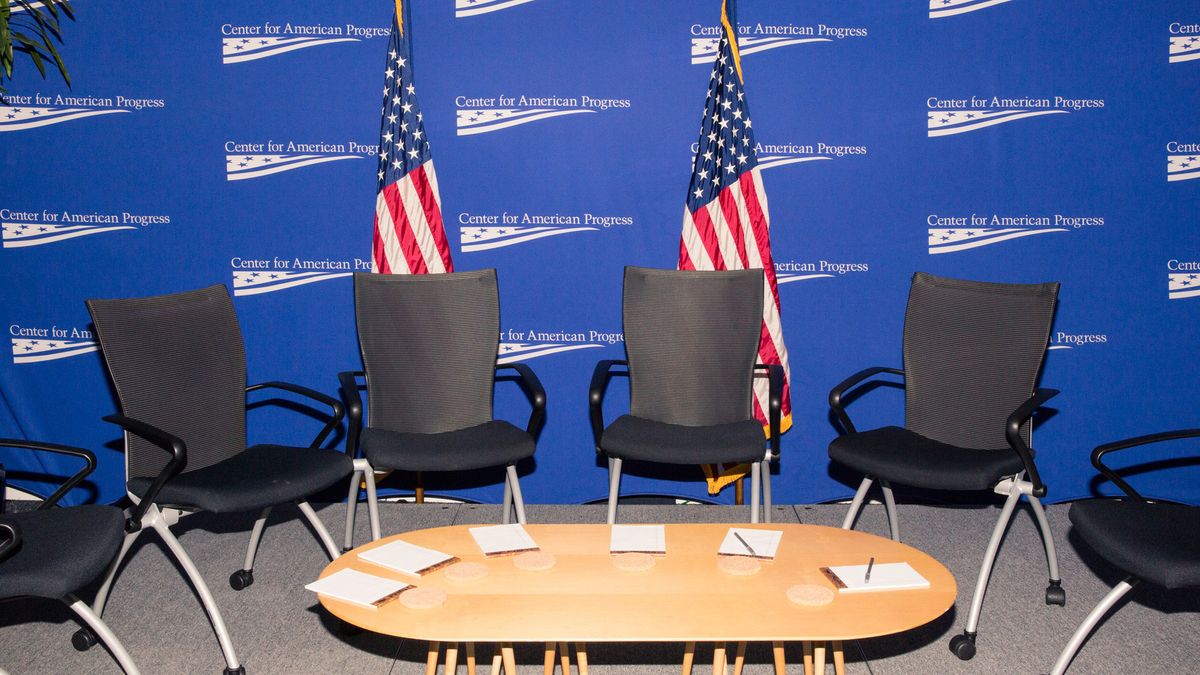 Culture
5 Lesser-Known Impacts of the Government Shutdown
Planning a visit to a national park anytime soon?
We're two solid weeks into a government shutdown, which doesn't bode well for 2019. The reasons behind the shutdown are complicated, and the entities affected are varied. Government workers are hit the hardest, with federal employees at the IRS, the Drug Enforcement Administration, the FBI, the Secret Service, the Transportation Security Administration, and many other organizations working without pay.

While President Trump continues the stalemate by demanding funds for a border wall, 380,000 federal workers are furloughed, and more than 420,000 are working without pay, according to the New York Times. But it's not just government employees who are affected by the shutdown, though they are those hit hardest. You might see kickbacks of the shutdown in your own life, in places you might not have expected.
 

The Violence Against Women Act
This vital piece of legislation from 1994 expired when the shutdown began. Programs to assist domestic violence, stalking, and sexual assault survivors already received grants, but the grant payments are delayed and
won't be processed
until the shutdown shuts off. And there's a lot of uncertainty as to when and if those who are still showing up to their jobs will be paid. 
Taxes
We're not in tax season yet, but it's coming up fast. You can still submit tax returns, but until the shutdown completes,
most IRS operations have been suspended
—just one in eight employees are reporting to work, so if you have a question, don't try to get it answered right now. One potential silver lining? No audits until the shutdown completes. 
Marriage Licenses
If you live near D.C. and you were thinking of getting married at the District of Columbia Marriage Bureau, bad news: It's closed. Nonessential employees are on furlough, and apparently marriage is not considered essential. (I see their point.) If you're down to marry in neighboring Virginia or Maryland, though, you're good to go. If you had your heart set on a government-themed marriage, apologies: You're out of luck for now. 
National Parks
It may be freezing outside, but people are still very much hitting up the national parks. That's lovely, except for the fact that
national park bathrooms and trash collection
are not being kept up. If you're thinking of spending some time in a national park anytime soon, you may want to rethink. 
Museums and the National Zoo
Planning a visit to a Smithsonian museum or the National Zoo sometime soon? You might need to edit your itinerary. The
Smithsonian closed its doors
to the public on January 2, as NPR reports, and even shut off its beloved Panda Cam (sniff). If you try to visit the
Panda Cam
site right now, there is a sad statement reminding us that "the Zoo's live animal cams require federal resources, primarily staff, to run and broadcast," and that "they are deemed non-essential and will not stream live until the federal government reopens." Don't worry, though: All of the zoo animals will be fed and cared for in the interim. If you need another museum to visit while you're in D.C., try the National Museum of Women in the Arts—their
Rodarte
show is supposed to be amazing. 
Want more stories like this?
What to Do if You're Feeling Overwhelmed by Climate Change
12 Truly Good Things That Have Happened Since Trump Was Elected
CBS News Anchor Norah O'Donnell on Broadcasting During a Trump Presidency