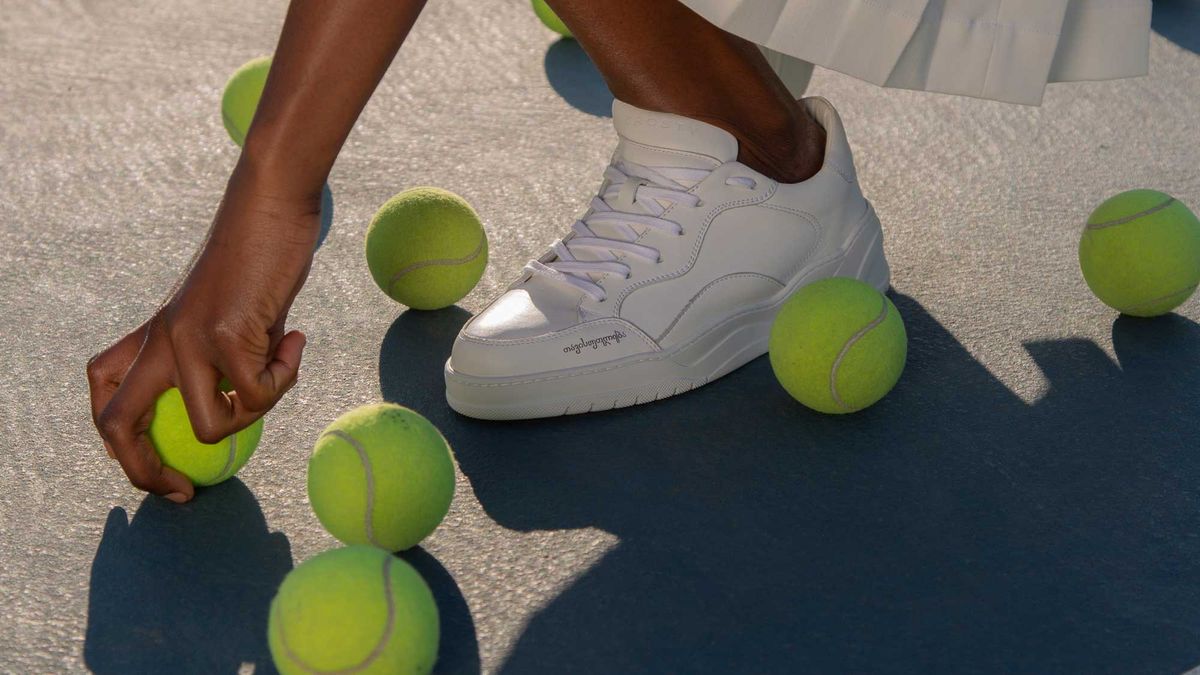 Designers
The New Luxe Sneaker Brand You Should Get Familiar With
Meet Crosty.
We couldn't believe how soft the leather was the first time we picked up a pair of
Crosty
sneakers. They felt perfectly structured, were an appealing milky white, and had
freedom
 in Georgian carefully inscribed on the front toe. We were truly enamored.
The brand is fresh out of Georgia, founded by brothers George and Shota Mikaia. George handles product design and marketing, while Shota runs e-commerce. The two carefully selected materials and details for the sneakers, which are all handmade in Italy, and are equally invested in brand messaging. "This is the story of Georgian freedom that we want to tell the world," George says. More on that story and the history and meaning behind Crosty ahead.
---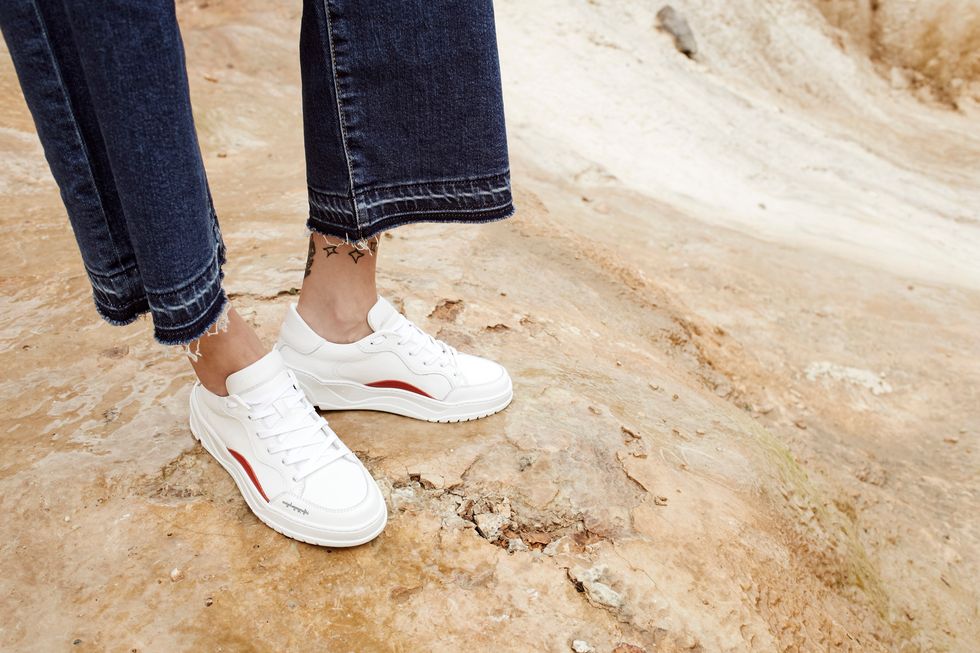 Photo: Courtesy of Crosty
The two always knew they wanted to create together:

Shota Mikaia: "I think the idea was there since childhood—the idea to create a product. However, back then we had no clue that product would be fashion sneakers."

George Mikaia: "When I was a kid, I enjoyed assembling new things [using] the parts from my broken toys. The idea of creating a shoe came in 2015. My brother and I had always liked sneakers, however neither of us had any experience in fashion; I was a graphic designer and branding specialist, Shota was an e-commerce specialist. We first started to experiment with shoe-making at our friend's atelier."

The name came to them quite naturally:

GM: "In the early stages, designing the first prototype, we were experimenting with a crocodile texture. We combined 'croco' and 'style' and came up with 'Crosty.' Later we dropped the Crocodile texture, however we liked the sound of the name and kept it."

The meaning behind the "freedom" inscription:

GM: "We are from a region of Abkhazia. In 1992, during the war in Abkhazia, we lost everything and had to leave home. I was only four years old, and Shota was not yet born. Our family moved to Tbilisi, where life was pretty tough—we had to fight for survival, and Georgia had to fight for freedom. This is the story of Georgian freedom that we want to tell the world. We write it like this: თავისუფლება [tʰɑwisupʰlɛbɑ]. We decided to use this beautiful and unique script in our designs.

"Our core value is freedom, and freedom is genderless. Freedom does not have a race or age. We think that all of us humans are equal, no matter of skin color, gender, age, or any other differences that we might have. This is our message to the world."


The silhouettes are also inspired by Georgia:
GM:
"Our latest collection, Onda, [which is] Italian for
wave
, is inspired by the forms of the Georgian landscape and brought to life using exquisite materials from Italy. Our design is simple yet bold. We both love snowboarding, and the [Caucasus] mountains are very inspirational [to us]. There we feel the most free. The design includes the unique Georgia script.
Freedom
 comes from the words
myself
 and
lord
, reminding us that we're masters of our own destiny."
Their dream collaborator:
GM:
"I think A-Cold-Wall*—we have much in common. Samuel [Ross] also moved from graphic design to streetwear. I like his minimalist style and would love to collaborate someday."
The most surreal moments so far:
GM:
"The most surreal moment in my life was when I accidentally met Jon Buscemi, the founder of Buscemi, during my first trip to Italy. He [gave me] tips and the contacts of excellent suppliers. That moment accelerated the process and gave Crosty a necessary push."
What's next:
SM:
"2019 is a very important year for us. We're planning on increasing the number of sales spots in the U.S. and globally. We're working on a chunky sneaker and are planning to release it in spring. I truly hope that 2019 will be the year the world will hear our story of freedom."
Photos: Courtesy of Crosty
Want more stories like this?
When Migos Wants One-of-a-Kind Tracksuits, They Call Natalya Amres
Templa Makes Alpine Outerwear You'll Want to Wear Off the Slopes
Madhappy Is the Optimistic Lifestyle Label You All Need Know