Laurent Philippon Has a Custom Mini Salon Inside His Parisian Double Apartment
The legendary French hairdresser shows us his art and product collections.
Hair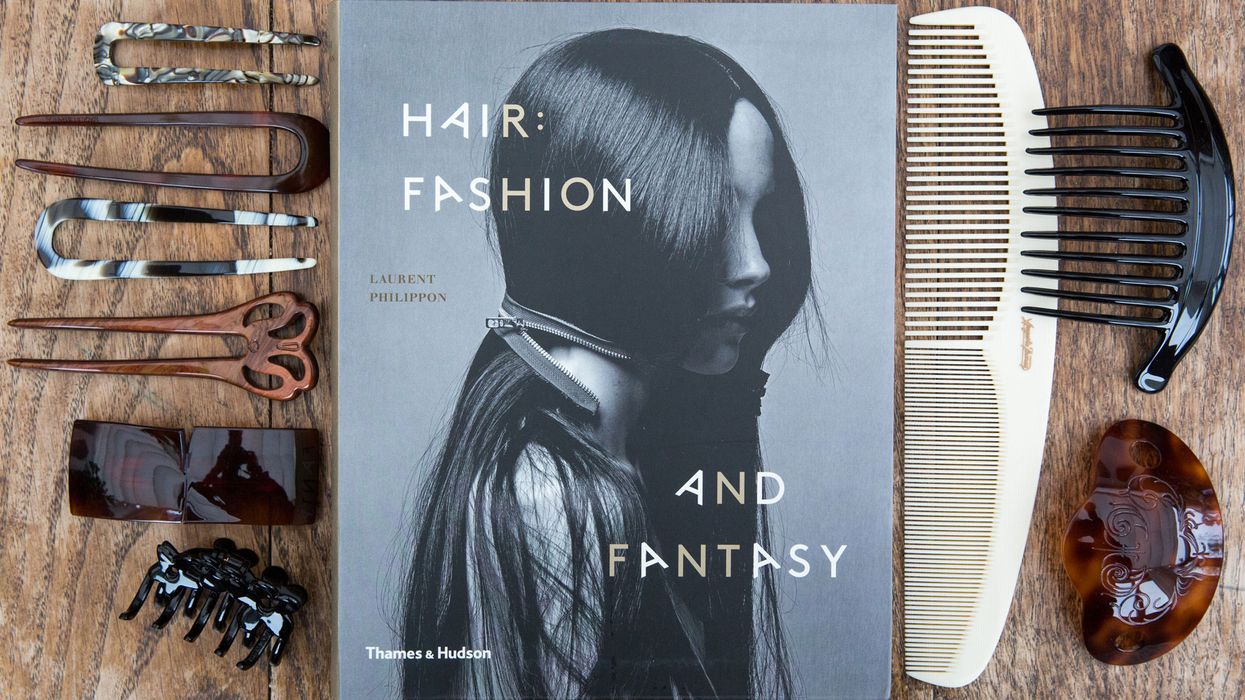 When we arrive at the Parisian apartment building of hairdresser
Laurent Philippon
and take the elevator to his floor, there's no need to look for his door number—as of recently, both apartments became his when he acquired his next-door neighbor's place. In one apartment we find his pink kitchen, his kites (more on that later), and his orchids. In the second, we find a studio space for the world in which Philippon had made his name internationally renowned: hair.
In the newest apartment, we explore hair-related artwork—including photos from his work backstage and epic magazine editorials in the likes of
Vogue
and
Harper's Bazaar—
a custom-built mini-salon that closes up into a discrete closet, and a floor-to-ceiling closet full of Bumble and bumble products. Philippon, who has been a global director of the brand for years, brings out a collection of the original Bumble and bumble Sumo Wax jars, which each feature a different artwork on the packaging. Sumo Wax was one of the first hair products he created with the brand that became a cult favorite. 
---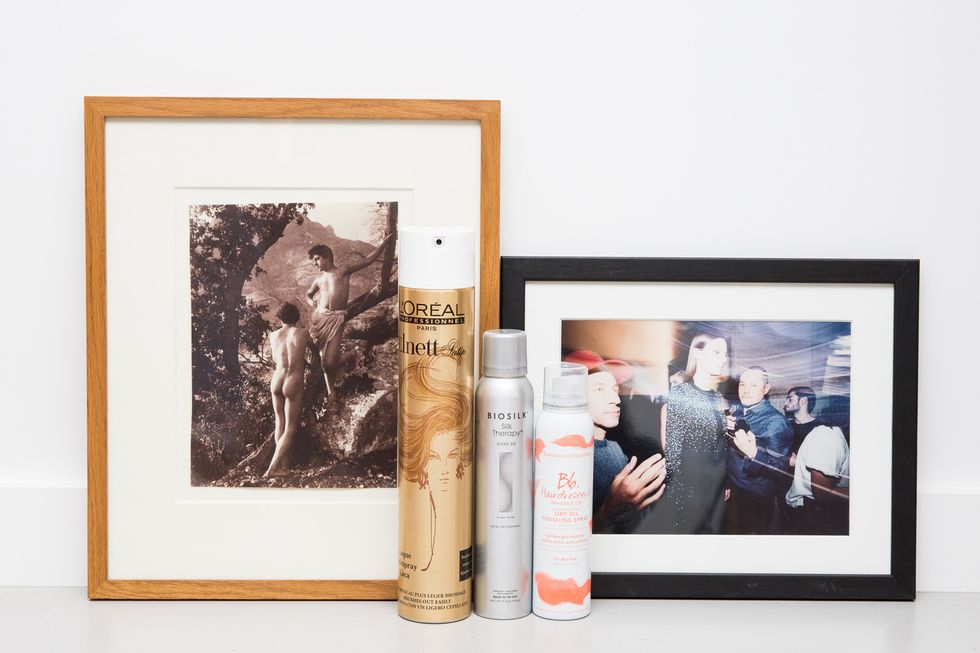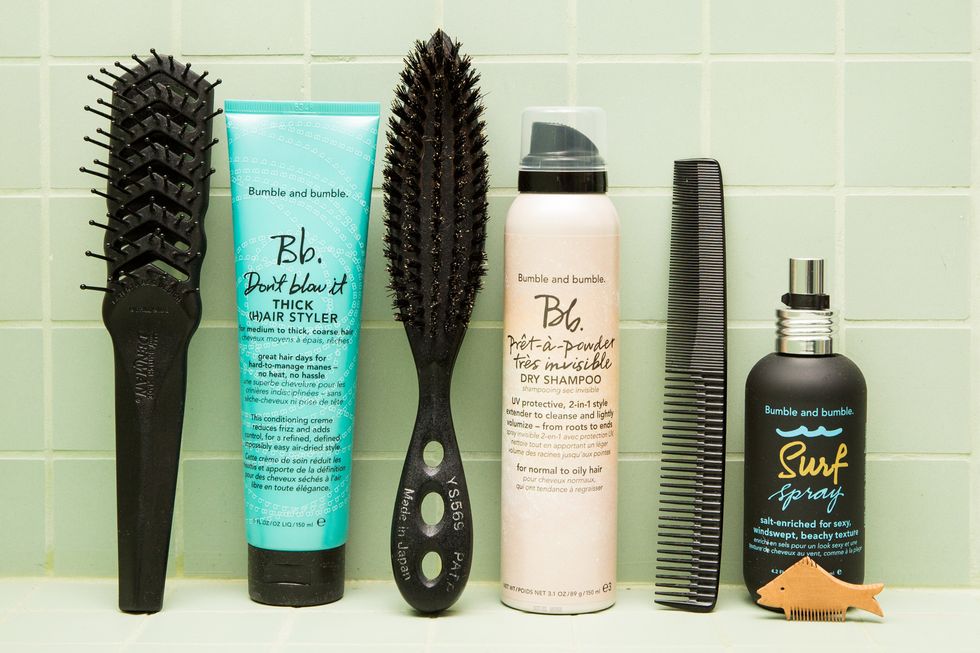 "I just went to Japan for a client who took us as VIPs to a sumo wrestler match. I got obsessed with the hairstyle," he tells us as we sit down for the green tea and insanely addictive French pastries he prepared for us. "What I was fascinated with was that it's really together, it's really structured, but it's kind of still supple. Gel gets stiff, and then wax usually doesn't have any hold. So I asked if I could meet the hairdresser of the sumo wrestlers. Everything that surrounds the sumo is kind of holy. Even all the way to the hairdresser. That original recipe is something that only one person knows per generation." And so Philippon met the old hairdresser and learned how the product was made.
It becomes clear that Philippon loves process. Examples of this range from the non-hair artwork he creates by tying a light to a kite and flying it across the night sky in front of a long-exposure camera, or in his preference for hairdressing on women rather than barbering on men. (A look at his book, 
Hair: Fashion and Fantasy
, shows you what kind of dreamy ideas a penchant for process can help you achieve.) That said, barbering is how he began, as his father was a barber in their hometown, where there also just so happened to be a national museum of combs, which subsequently inspired Philippon's large personal comb collection. But originally, doing hair was just a way for the young Frenchman to make some cash.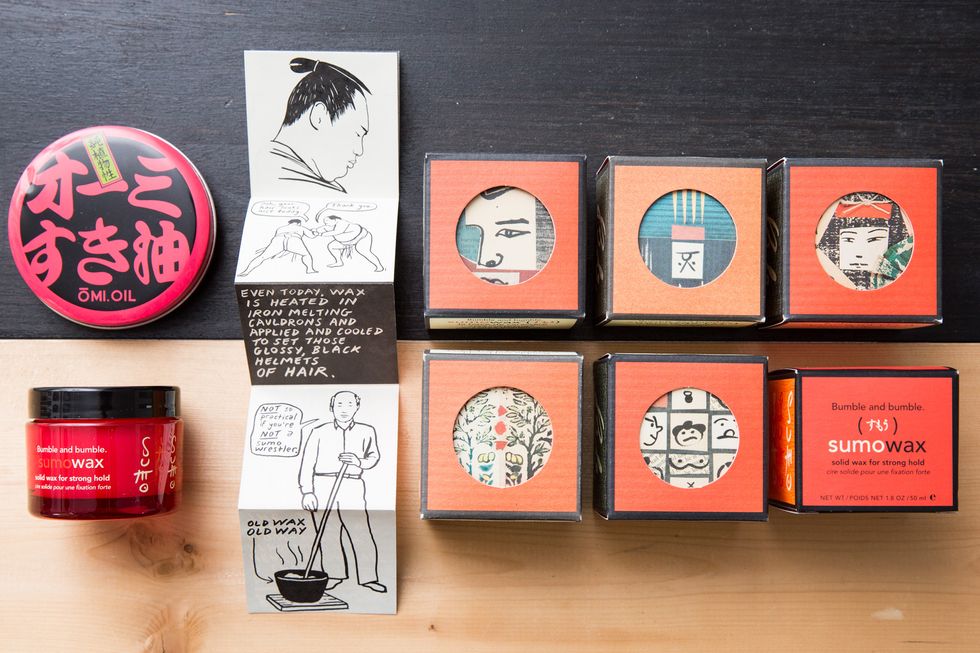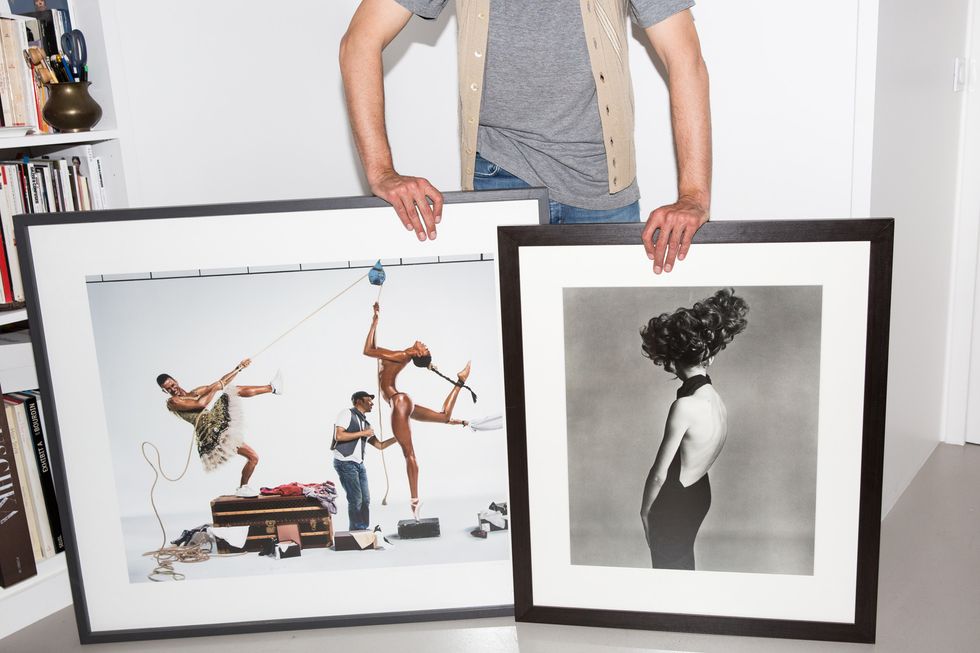 "I arrived in Paris to do my military service as a fireman. I had no ambition to come to Paris and work. I was very happy in my mountains," he tells us. "I was already a hairdresser, so I was going to go knock on the door of some hair salons where I could work on Saturdays to just spend my days. Then, when I came to the salon of [famous hairstylist Louis Alexandre Raimon]—an old, gay, 70-year-old hairdresser—and he has an 18-year-old fireman coming to him saying, 'I'll come and work for you on Saturdays.' Of course he was like, 'Sure!' So that's when I started doing 15 fashion shows per season at the time in 1989, including Dior, Saint Laurent, Givenchy, CHANEL... Alexandre worked for 40 years with CHANEL."
Back in those days, Alexandre hand-drew his inspiration for the designers as they sketched out ideas for the shows. A collection of these drawings built up over the years, and eventually Alexandre passed away. "There was an auction sale of his drawings. I heard about it a few days before. I ended up buying 80 drawings. Michael [Gordon, founder of Bumble and bumble] was really sweet to give me some, too." What's clear as we look through each drawing is Philippon's adoration, not so much for the celebrity and the cache, but for the ideas and, still, the thoughtful artist's process. In fact, he's turned around to mentor many others on process in return, including Cov alumnae 
James Pecis
and
Teddi Cranford
.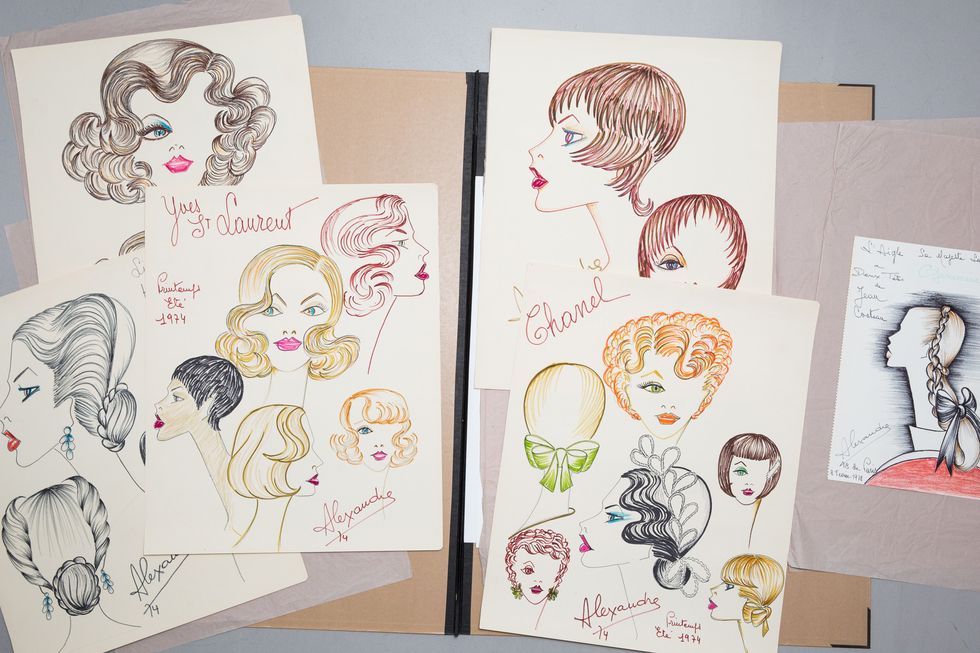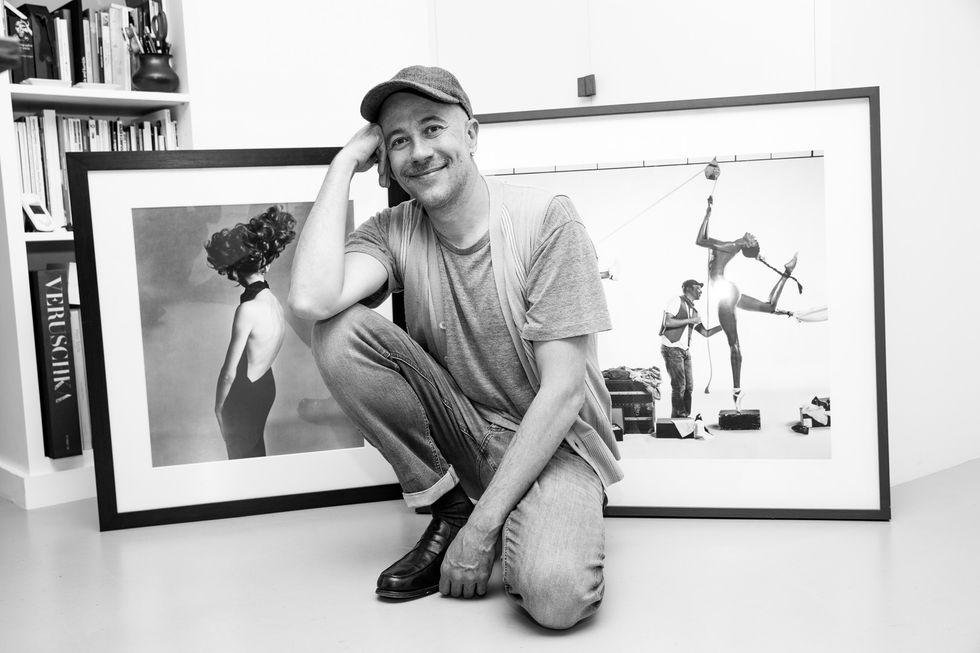 Today, Philippon is still a staple on editorial shoots for magazines both big (
Allure
and
Vogue
) and indie (
System
and
Dazed
), with stars like
Nicole Kidman
and
Bella Hadid
, and for ads for the biggest fashion houses in the biz (Burberry, Proenza Schouler, and plenty of CHANEL). So what we're very curious to know is which products, exactly, he really, truly believes in: "The Bumble and bumble hair powder, I absolutely can't live without. It's super, super thin, so it's really transparent, it's not dusty at all. And I love the Bumble and bumble Dry Oil Spray, because it's super light. It brings that kind of satin sheen, and it's nourishing, and it smells like heaven. My favorite combo forever is this: When I blowdry the hair, I love to spray the strand one time with prep, one time with thickening."
Outside the Bumble family, there are still a few holy grails: "Biosilk Silk Therapy is straight shine. I do all my hair commercials with that. I use [L'Oréal Paris] Elnett not only for hold, but mostly for shine. It's annoying because it's the best. There's something that's just incredible which brings just the right amount of hold and just the right amount of shine. So I love to use it with heat tools." Reverence for a total classic sounds right up our alley and his. We wave goodbye as we get back into the small European-sized elevator and head back down to the ground floor, with tummies full of pastries and our mind's eye full of artwork.
Want more stories like this?
10 Beauty Trends That Will Be Big in 2019
Everything You Ever Wanted to Know about Buying a Wig
What It Looks Like When You Build a Separate Mini House Just for Your Makeup