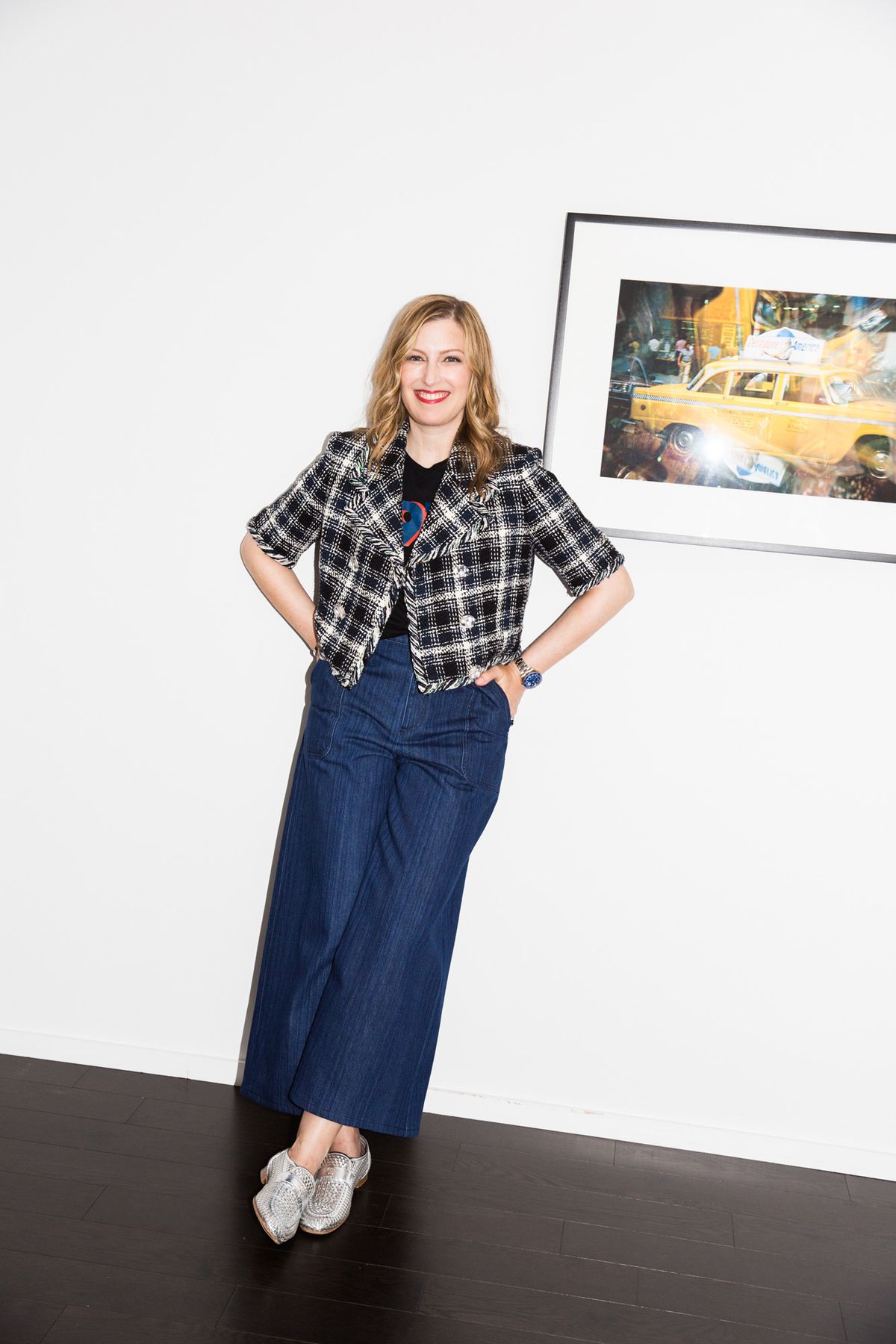 Closet
Amy Wechsler is a study in luxury meets down-to-earth realness. New York.
Alec Kugler
Leah Faye Cooper
As if it's not head-turning enough to be named the official skin-care advisor for CHANEL beauty, let us share a list of other reasons why
Amy Wechsler, MD
will surprise you. She's not only a dermatologist, she's also a psychiatrist (which makes perfect sense when you think about that mind-beauty connection we all have; in fact, she wrote a book titled
The Mind-Beauty Connection
). And with a double MD and a closet filled with CHANEL on the Upper East Side of Manhattan, you might not guess that she was the only girl on her Little League baseball team growing up—"I wanted to be a baseball player before I realized that there were no girls in Major League Baseball"—that she plays the drums and has a kit inside her closet, or that she has a ton of vintage band t-shirts in her closet alongside her favorite designer pieces. What you might guess correctly by looking at her pictures, however, is that people still ask her about her skin-care routine. "People ask me what I use on my skin every day," Wechsler says. "Like when I'm putting sunscreen on in the plane." We can report that after sitting in her offices getting treated ourselves, you will never meet another dermatologist who will speak to you with more care and consideration. She
'
s also fixed skin issues that have made remarkable changes to our quality of life. We've shed tears in those offices! "When I connect with a new patient, they say to me, 'You're so real!'" says the newlywed—she got married last summer—who was a single mom for years. "People might read things about me and expect one thing. The office is kind of fancy, and CHANEL sounds really fancy, but I am just a
woman
. I'm a mom, a doctor, a friend, a wife, a daughter. I grew up in Queens in a small apartment. I had very modest beginnings. I just care about everyone, anywhere. I just want to relate to people, and I think I can relate to all different kinds of people and ages." That said, and all said beautifully, we still want to see some of that CHANEL. And Valentino. And that Carolina Herrera wedding dress of hers. Oh, and those drums! See below for our tour of the double doctor's closet.