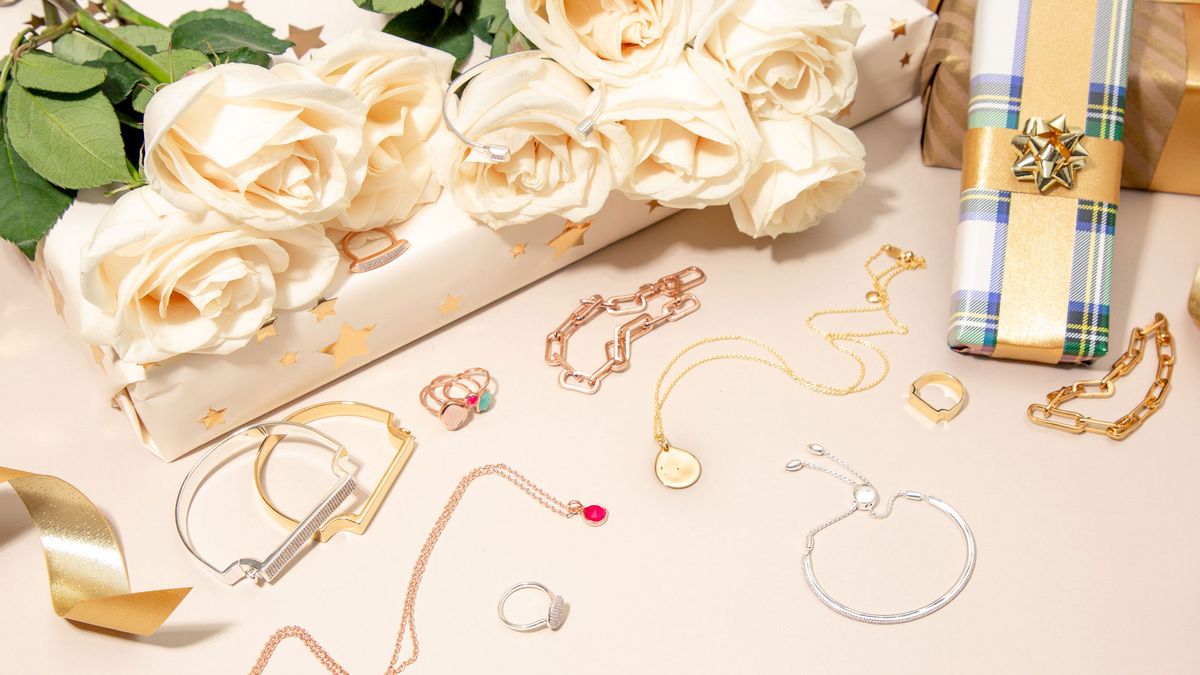 Fashion
2018 has been a year. You deserve something sparkly for making it. In collaboration with Monica Vinader.
Alec Kugler
While
you
would of course
never
make so much as a single misstep with your gifting efforts, not everyone has the same pitch-perfect taste and gauge for thoughtfulness. Meaning, of course, that occasionally over the holiday season, you have no choice but to take matters into your own hands. If they're not going to gift you those
dangling pink quartz rose gold stunners
, who will? You will.
All playful ribbing (we promise!) aside, we like to keep a standing tradition of picking ourselves up at least one thing we really, really want around this time of year. We like to think it's not just because we don't trust our S/O
'
s to suddenly become clairvoyants, or that we're getting swept up in shopping for others—instead, we see it as purchasing a little something to mark the year gone by, and feel like our best selves as we go into the next. Our go-to for this is typically jewelry—something extra,
extra
special that feels especially intimate.
---
We all have that one over-achieving creative friend for whom the holidays are a Grand Prix of inventive gift-wrapping and dramatic flourishes. It's her craft closet's time of year to shine, so to speak. If that one friend happens to be you, along with a new coffee-table anthology of your favorite artist, a brightly hued eyeshadow palette, and a pair of luxe oversized headphones, may we point you in the direction of some playful rose gold jewelry? Studded with bright ocean blue Kyanite, magenta pink quartz, teal Amazonite pendants, a dainty rose gold chain, or a statement linked charm bracelet are just the things to capture your artistic side. Ditto a cluster of sparkly stacking rings—go into the year ahead with the power of color (literally) at your fingertips.
No one throws an impromptu late-night holiday get-together like this girl—you'll know it by the trail of scattered champagne glasses and empty wine bottles, elaborate little desserts, and blaring record player that marks a good time. The ideal accessories for our hostess with the you-know-what? Gold, baby. Go with a bold sculptural cuff or statement ring (she's hardly afraid to stand out, if you know what we mean). A pair of large gold hoops are an essential staple of the downtown set, and a chain-link bracelet allows for her to personalize and litter her wrist with a few dozen charms.
She's sensible, but never a snooze. After all, without her, you know your crew would never get it together in time to pull off a Secret Santa gift exchange. She's the type who calls it a wrap on her gift shopping before Thanksgiving...giving her all the more time to pick herself up a little something (or two...or three...or four). A cocktail or stacking ring, a classic sterling silver diamond cuff, or a playful adjustable friendship ring all call her name (tastefully, of course).