Brand New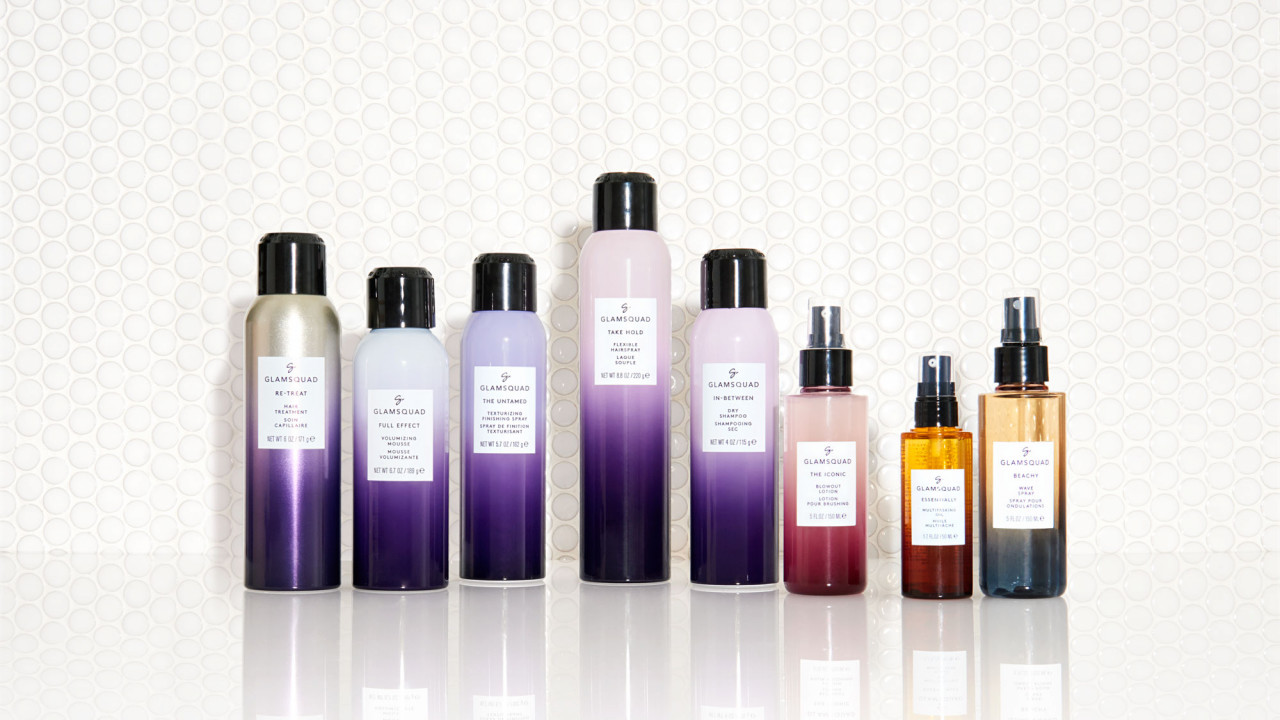 Glamsquad Just Launched Our New Favorite Texture Spray
Plus, seven other products in their new hair line.
We trust the company that's done more than half a million hair appointments to tell us what we want in a styling product. And to that end, Glamsquad is finally launching their own products today based on all their years of gathered intel. They're starting off with a range of eight styling sprays, including dry shampoo, blowout lotion, mousse, hair mask (in an aerosol, which is cute), and hairspray. We're preferential to the dry texture spray—more on that later.
But to put things into context, we've called in the Glamsquad hair and makeup teams for Coveteur photo shoots, personal emergencies, and on those Fridays when we just need to look bangin' for the weekend. We also lean on their artistic directors, hairstylist Giovanni Vaccaro and makeup artist Kelli Bartlett, for forecasting and beauty advice. (Bartlett also recently did the makeup for our feature with Isabel Marant.)
But for hair specifically, Glamsquad hairstylists usually show up with Oribe and Kérastase, which is exactly why we know these guys know what they're talking about—they've used only the nicest stuff. So if they can improve upon (or at least tweak) the iconic Oribe Dry Texturizing Spray, for example, based on loads and loads of feedback…we're listening. We actually are particularly in love with the Glamsquad The Untamed Texturizing Finishing Spray. It's very, very lightweight. When you spray it on your hand, you get a huge cloud of product, but when you rub your hands together, you don't get a heavy, gritty feeling. When you spray it in, it's almost like a hair velvetizer (trademarking that!) that gives your hair a touch of matte texture and lets you manipulate the shape into something a little more tousled and piece-y. The full size is $22, and the mini is only $12, making it the perfect gym-bag item. That's how we tested it after a class at Mile High Run Club, and dare we say, it looks, well, bangin'.
Photo: Courtesy of Glamsquad
Want more stories like this?
5 Pretty Hairstyles That Might Convince You to Wear a Tiara
The 15 Best New Products That Launches in November
The Best Hot Tools for Every Hair Type