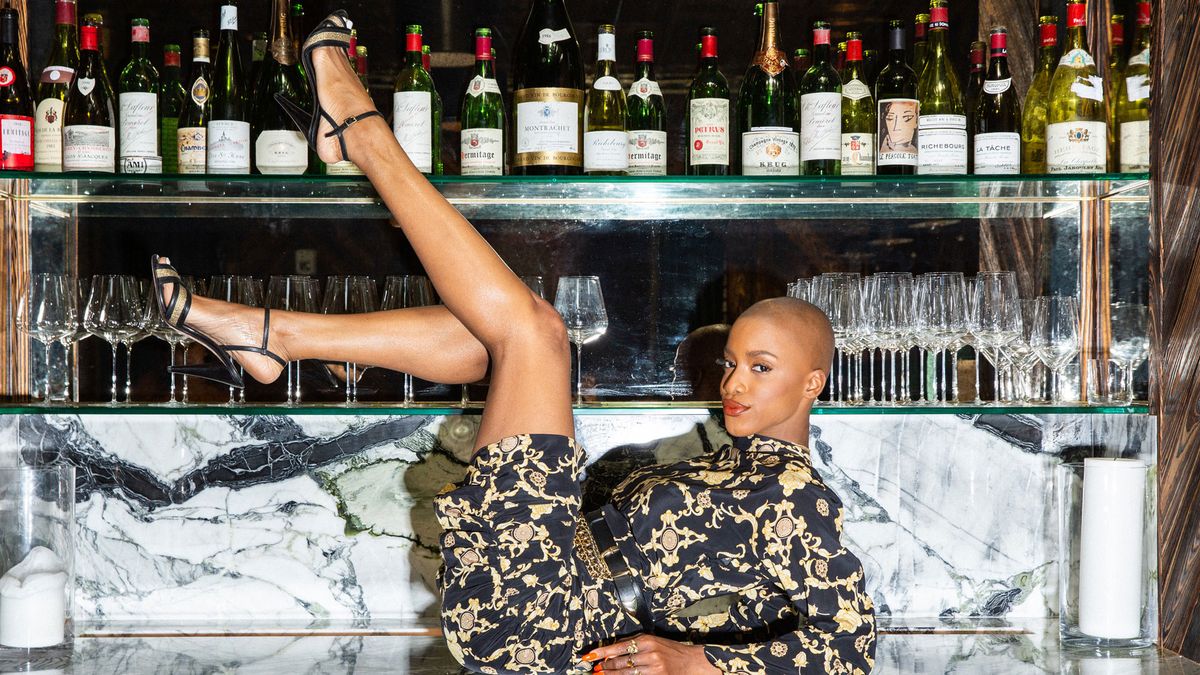 Fashion
Adrienne Raquel shows us how it's done. In collaboration with Veronica Beard.
Alec Kugler
Meagan Wilson
A half-dozen holiday parties, picking out just-thoughtful-enough gifts for everyone on your list, whipping up contenders for the most addictive dish at your holiday potluck (or just re-plating that appetizer you picked up at Dean & Deluca—zero judgment here). Somewhere in there, it can be hard to remember that the holidays are more than just a time to indulge, eat, drink, and indulge some more—they're also a time to reflect, and "manifest new energy" (more on that later) for the year ahead.
It begins the moment you decide what you'll be wearing. Shimmying into a chic jumpsuit, or slipping into a badass blazer—it's all a part of stepping into who you are and standing in the moment around you. This season, there's been one name that's been seeing us through: Veronica Beard, the NY-based contemporary label we're steadily turning to for the pieces we consider the backbone of our wardrobe. Whether it's their cool cocktail dresses, trademark smart Dickey jackets, or feminine tailoring, their entire collection has the potential to suit just about anything currently taking up real estate on your social calendar. To demonstrate, we tasked
Adrienne Raquel
, a New York-based art director and photographer whose soft, tropics-tinged imagery—all captured through her signature hazy (and often pink) lens, and who is probably
dominating your Instagram saves
—to break down her looks for the party season ahead.
---