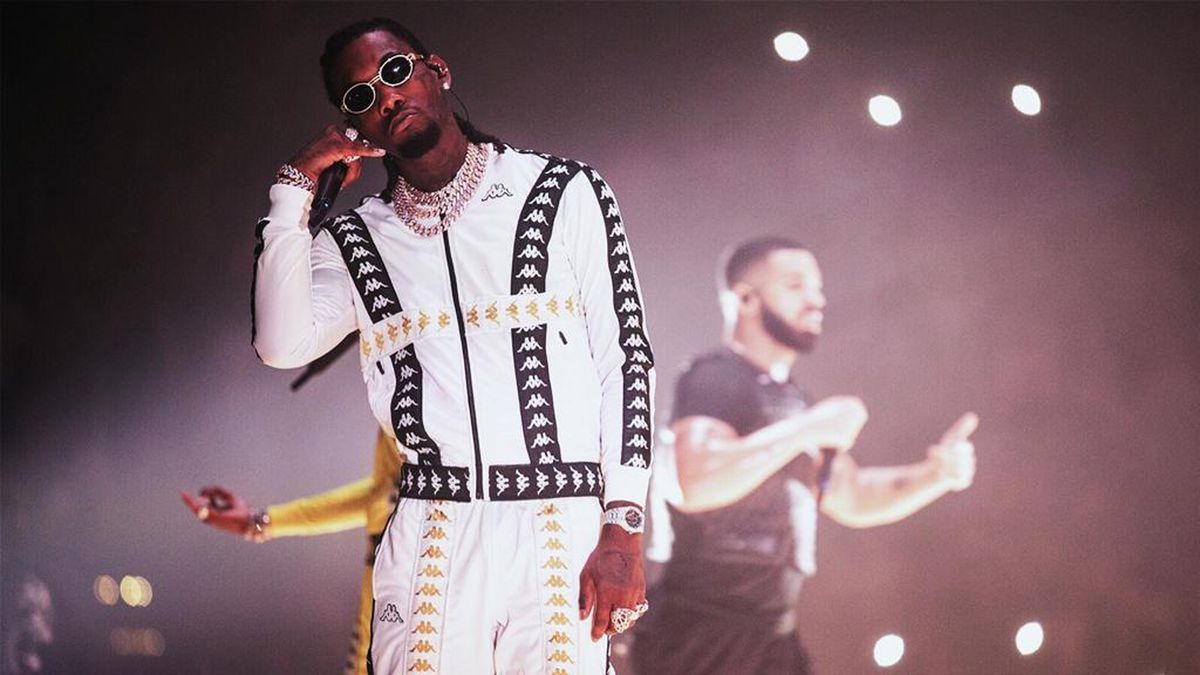 Designers
The Toronto designer's reworked sportswear is getting major attention.
Ironically enough, a garment construction class was the one class that Toronto-based designer
Natalya Amres
failed in school. "I first learned to sew around the end of 2014,
"
she tells us. "I learned almost everything from Youtube tutorials. Maybe I felt like I had something to prove." Almost five years later, Amres launched her own brand, 
Remixed by Tal
, a collection of reworked sportswear pieces, like turning a Nike t-shirt into a bodysuit or adding stripes of reflector tape to Kappa tracksuits.
Amres' designs have garnered attention from brands like Jordan and Footaction. Jordan nabbed her to lead a workshop at several events, and she teamed up with Footaction to create a Kappa capsule collection for their grand opening at Toronto's Yorkdale mall. And if you thought that was all, think again. The designer has created custom Kappa pieces for all three Migos members, which they wore on their tour with Drake.
---
It all started with a yellow-and-black adidas set:
"I first learned to sew around the end of 2014. I learned almost everything from Youtube tutorials. I failed one class in school, and it was ironically the only one that required us to construct garments, so maybe I also felt like I had something to prove. I vividly remember the first full-piece set I ever made from scratch; it was a light pink velvet crop top and skirt set. It actually came out really nice—I wore it on New Year
'
s, and I still have it!
"The first branded remix I ever posted on Instagram was a yellow-and-black
Kill Bill
 adidas [outfit] in the summer of 2017. Someone requested to purchase it and bought it for more than the amount I asked for. I had a few sports-branded tracks I wanted to get rid of, [and] I thought, maybe if I make these pants into a two-piece set, it'll sell faster. My first piece was a pink Puma set, and I posted the entire process of making it on my story, announced it was up for grabs, took a shower, and when I came out it was sold. The next day, I did the exact same thing with another piece, and it sold immediately. I kept repeating the same formula for months, and here we are. People seem to really connect with the behind-the-scenes process—I think this really caught people's attention."
Why she chose sportswear:
"We're in an era now where sportswear is meshing with high fashion and gender neutrality is progressively growing. Athletic apparel is so widely accepted, and it's kind of cool to take something that is mass-produced and manipulate it into a niche one-of-one. It allows me to [add] my own personal touch without compromising the branding."
How it feels to see someone wearing one of her pieces:
"It's really rewarding seeing anyone wearing anything I've made. The best feeling is when people see my designs on strangers and either go up to that person and say, 'Is that Remixed by Tal?' or take a photo of the person and send it to me. Just the small interactions between those people as a result of my work is so cool to me."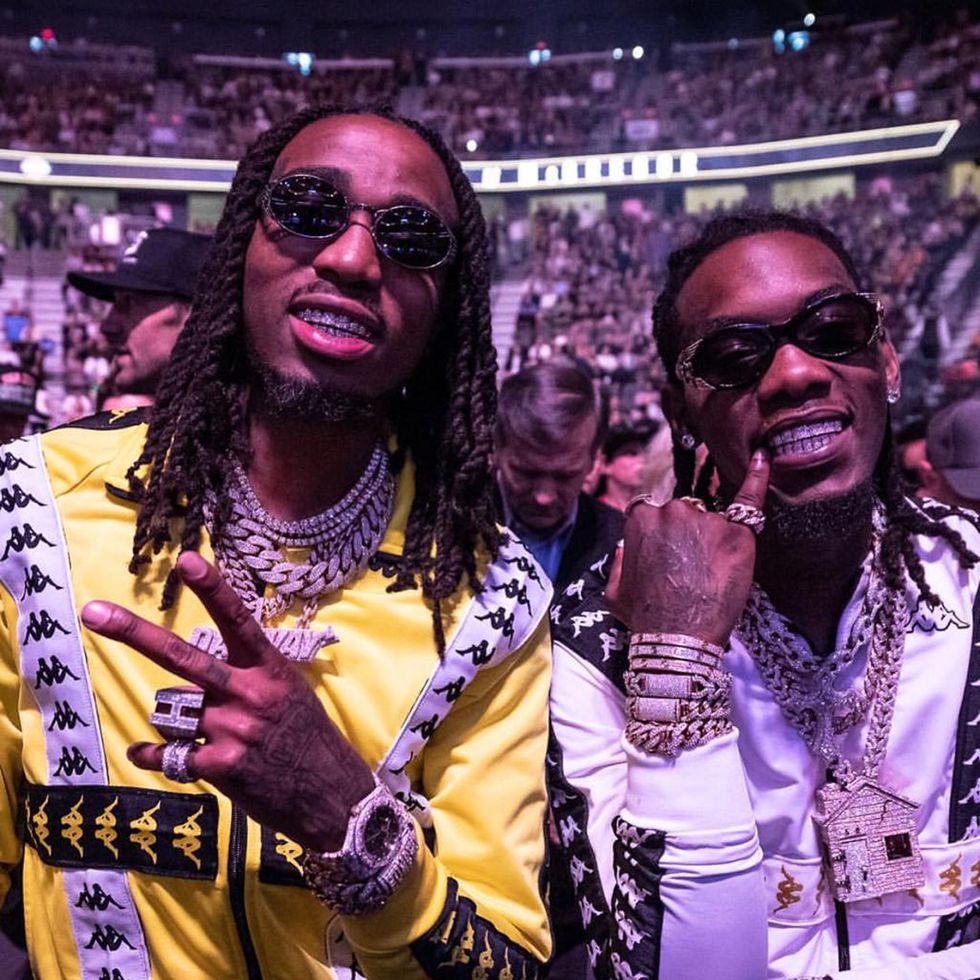 She takes custom orders when she can:

"Originally, I was sourcing all of the product myself, remixing it, then posting online. That led to small custom orders, so I was balancing between stocking my website and working on custom orders. That started progressing into bigger collaborative work, starting with the Jordan brand and leading into Kappa. I'm currently still working with both brands on multiple projects while taking on a very limited amount of custom projects.

"Instead of sourcing the initial product, the client will provide the materials. Everything flows better this way, and it works out perfectly for clients who are sponsored by certain brands."

How Migos came to wear her pieces:

"Back in March, when I first started selling my designs, a good friend and local artist, Kennedy Rd., had asked me to remix some pieces that Kappa had given her to wear on stage. We got really great feedback on the outfit, and about five months later, I was introduced to Puneet Girdhar, the CEO of Kappa Canada. [He asked me] if I was comfortable remixing menswear. Of course I said yes, even though all of my designs had been catered to females. He said it was for some artists opening for Drake on tour. I didn't even have Migos in my mind as a possibility. When he finally gave me the names of the artists, 'Quavo, Offset, and Takeoff,' I basically had an hour-long panic attack. I couldn't even express myself to anyone because it was confidential."

What a typical day looks like:

"I wake up and have a coffee right away. I prepare for my day based on if I work one of my serving jobs or not. If I have the day off, the entire day is dedicated to continuing or finishing a project: sewing, organizing, and material runs. I walk to Queen West at least once a week to grab materials. Once I've finished a good amount of work for the day, where I feel comfortable to take a break, I'll usually go to eat or have a drink with friends."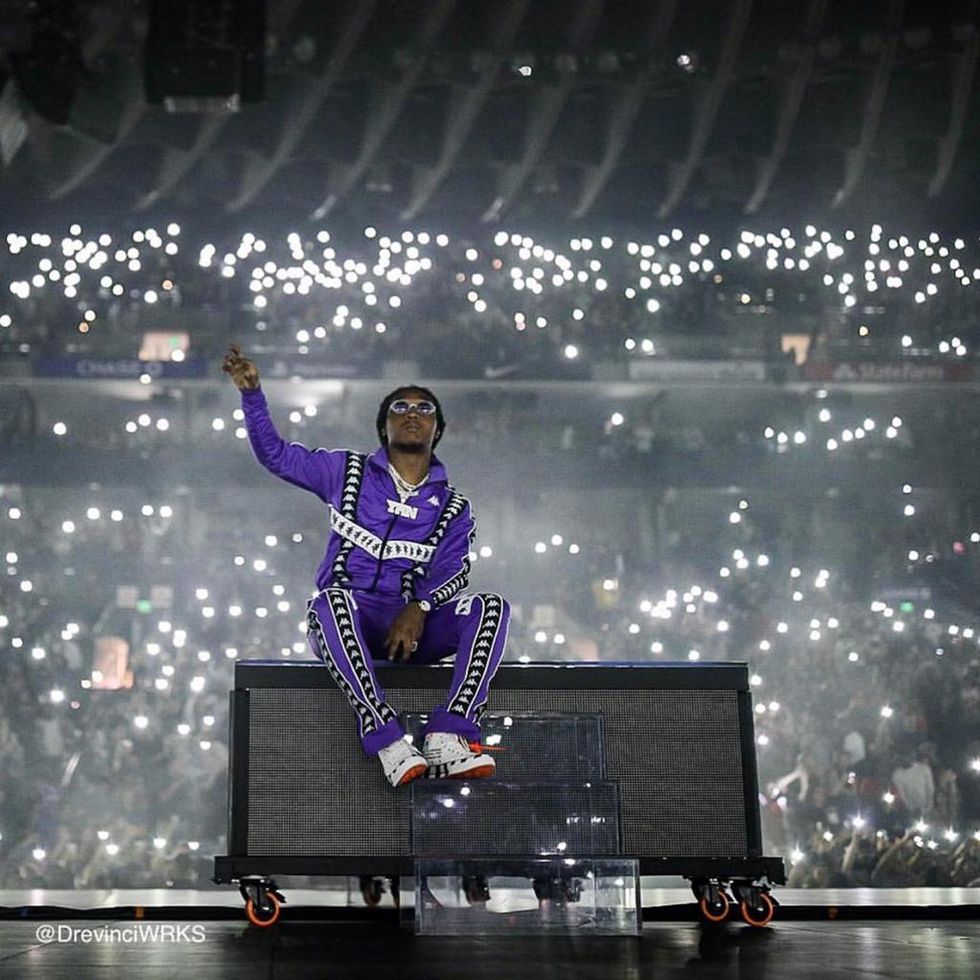 The one piece she is dying to design:
"I have a whole plethora of design ideas that I never got to bring to life, but there was one in particular that I invested a lot of time and money into and ended up discarding because it got way too expensive. It was this unisex windbreaker jacket that came apart and could be worn different ways. I don't want to explain too much because I want to bring it back to life once I have the means to."
Whom she is dying to see wear one of her designs:
"Simi and Haze or Dua Lipa. I'm obsessed with their style, and I always keep up to date with their outfit choices for inspiration."
What's next:
"Aside from the consistent collab work, I've been working on a personal project. My goal is to design one staple Remixed by Tal piece that I can produce multiples of and have available on my website. My website has been out of stock for months, and I want to be able to have something to give people again. Most of the inquiries I receive are related to restocking the website, so I'd love to make that happen."
Photos: Courtesy of Natalya Amres
Want more stories like this?
Ih Nom Uh Nit Is the Brand Every Celebrity Already Knows—But You Don't (Yet)
Editors Are Wrapping Themselves in These Cashmere Sweaters All Winter Long
The Jewelry Brand Celebrities Are Flocking to for Custom Pieces