Fashion
Press 'n Seal and binder rings have never been so useful.
Alec Kugler
Vivian Cheung
Hands up if your jewelry is currently floating around in a pouch or random box, or just all over your vanity. Hands up if you've lost a sentimental piece of jewelry your grandmother handed down to you, or have had to deal with a tangled mess of chains. Hands up if you have a million things to deal with on a daily basis and aren't about to spend hours organizing your jewelry—from cheapo Canal Street finds to fine pieces. Yeah, we get it. But Cov friend
Vivian Cheung
, a graphic designer, is a bonafide expert when it comes to both jewelry and organization (that latter is a hard-fought weakness of ours). We shy away from the word
hack
 (because ugh), but if anything can be a hack, it's these tricks to keeping your jewelry untangled, scratch-free, and (*gasp*) actually organized. Please, take these handy GIFs and revolutionize your storage habits. Resolutions, who
'
dis?
---
Pillbox + Everyday Jewelry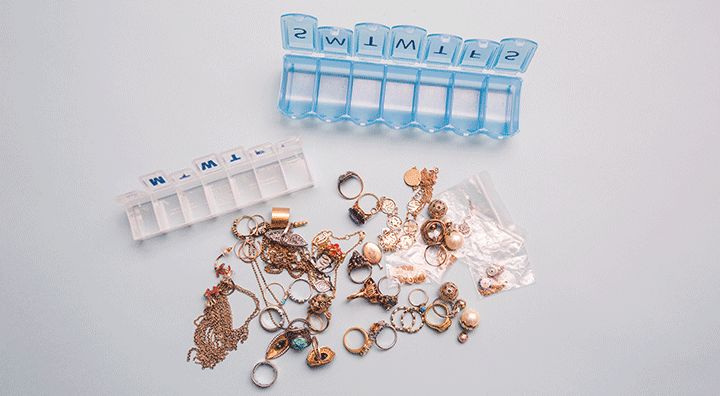 "This cheap drugstore purchase is perfect for keeping your delicate pieces separated. Categorize your items by the days of the week. To prevent necklaces from being tangled, keep them separate in small plastic zip bags."


Ribbon + Stud Earrings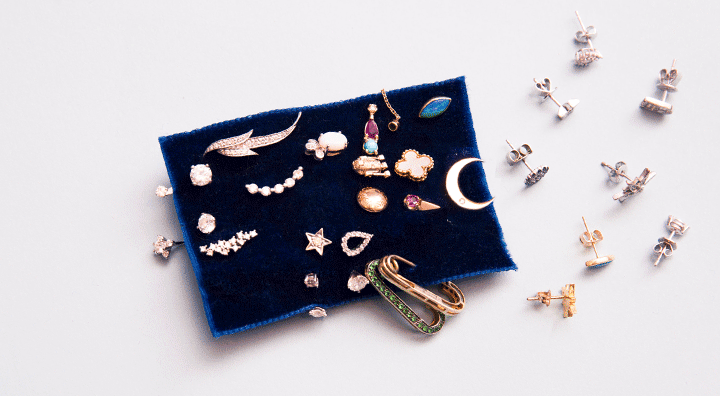 "Earrings tend to be the most problematic, as they're often the smallest in size. We've all dropped a backing or lost a stud that belongs in a pair under the bed. Keeping your studs on a piece of ribbon helps them remain in clear view, and attaching earrings to something a little more substantial keeps small pieces from vanishing. You can keep pairs together and organize by metals or stone color. Opt for a thick ribbon material such as grosgrain to avoid fraying and to maintain a sturdier structure. If you don't have ribbon, you can also use a piece of fabric."


Binder Ring + Rings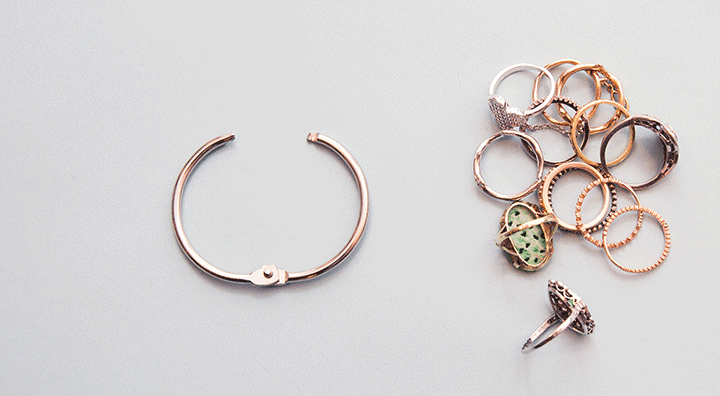 "This office supply item can be repurposed from old school supplies or purchased at your nearest Staples. Loop all your rings together so you can easily access them. Keeping them on a binder ring versus in a jewelry box is a lot less space-consuming, too. Note that this method may not be best for new, fine jewelry as minor scratches can occur."


Press 'n Seal + Necklaces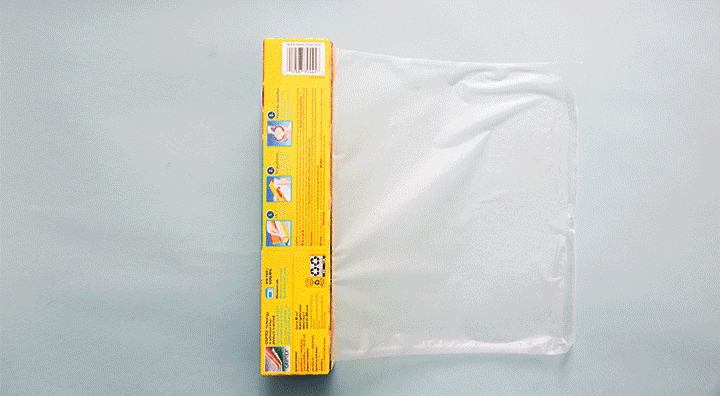 "Besides keeping your food fresh, this kitchen plastic wrap can seal in your jewelry, keeping it in place and in clear sight, especially when traveling. This method works well with costume jewelry such as long chain pendants, chunky beaded necklaces, or large bauble earrings, as well as fabric chokers."