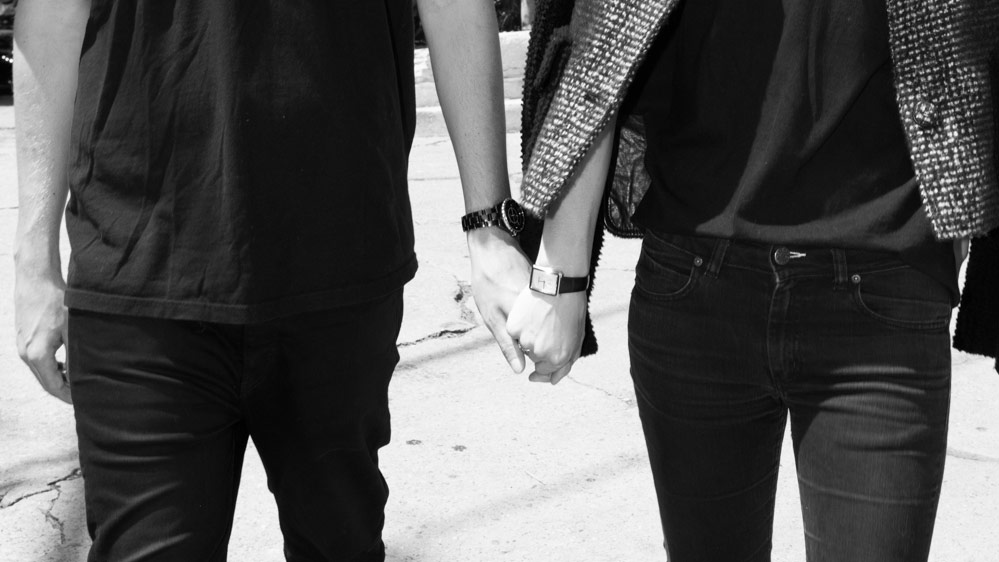 As Marriage Rates Continue to Fall, Shacking Up Is On the Rise
Yes to a shared lease, no to tying the knot.
If you've been thinking about moving in with your partner but not getting married, join the club. Cohabitation is becoming more popular for young couples. This year, 15 percent of people ages 25 to 34 are shacked up but not hitched, in comparison to 12 percent a decade ago. All this is fresh from the good ol' Census Bureau. Thanks, guys.
Though a 3 percent increase in sharing a toothbrush holder but not a tax bracket isn't exactly shocking, this is a slow gravitation toward a trend that has been building for half a century. Back then, a minuscule 0.2 percent of people between ages 25 and 34 lived with a partner without putting a ring on it. It wasn't a trendy option.
Cohabitation rates rising go hand in hand with marriage rates falling, the census shows. We're looking at 30 percent of people ages 18 to 34 taking the plunge and signing that marriage certificate these days, which is about half of it was just 40 years ago. In 1978, people were listening to the Bee Gees, smoking way less potent weed, and apparently getting married left and right—the marriage rate back then was twice what it is today, or 59 percent, for the same age bracket.
Depending on your outlook, all of this could be heartening or depressing. Or maybe a little of both. I'm about to move in with my boyfriend, but I'm not about to marry him, so it's nice to hear that I'm in good company. The normalization of living together without plunging into marriage has certainly taken the pressure off rushing into a theoretically lifelong commitment long before anyone is ready for it, which is always a good thing. There's that saying that is supposedly based in statistical fact that married people live longer, but it has been debunked again and again, so I suppose we should all ignore that and do whatever the hell we want. Which is what we're all doing already, apparently. Who's coming to my housewarming party?
Want more stories like this?
Should You Move for Love? I Didn't, and Here's Why
7 Tips for Moving In with Your Significant Other
How Moving Out Saved My Relationship