WWWRN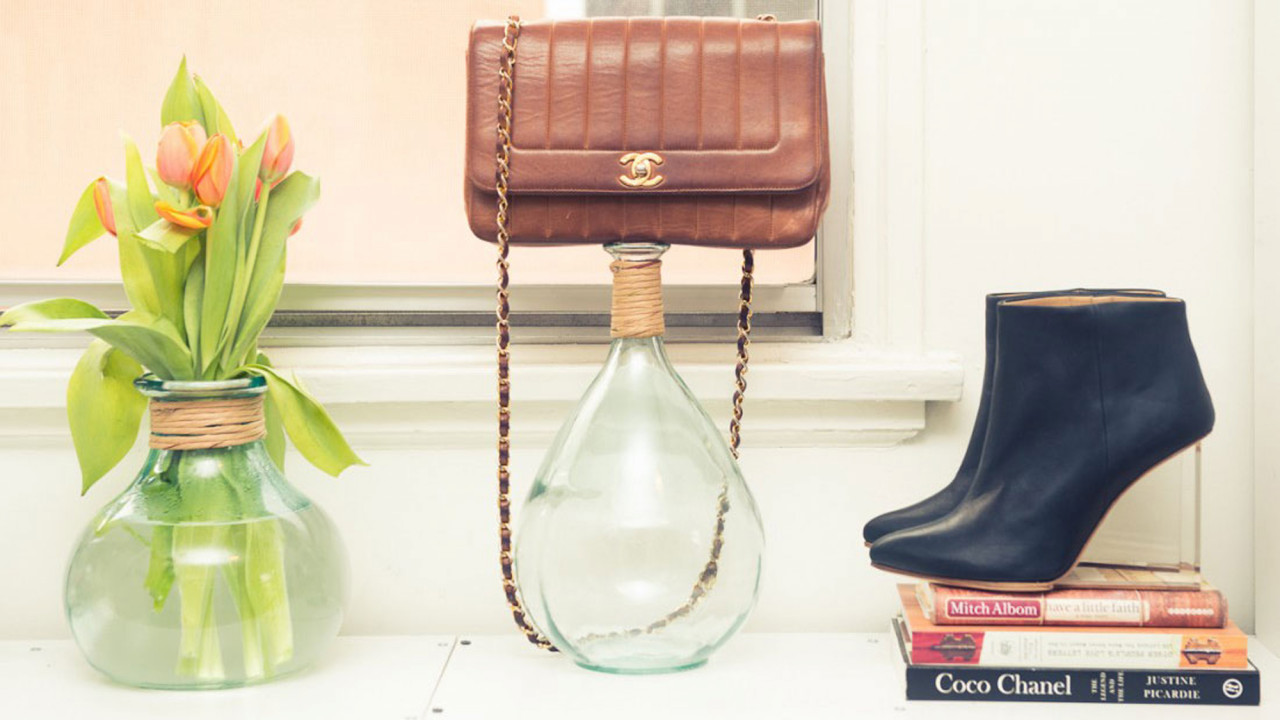 Everything Coveteur Editors Are Buying During Black Friday Sales
Shop our 18 favorite pieces.
Say sayonara to your monthly budget, because Black Friday has finally arrived. It's basically the Olympics of shopping, meaning you can pick up every last one of those holiday gifts you've been eyeing, plus a little something extra for yourself. Absolutely no judgment from us—we're 100 percent doing the same. We scoured the internet for the best of the best Black Friday sales and found 18 items we're adding to our carts before the day is over. Check them out below!
---
Hannah Baxter
Editor
1. Roxanne Assoulin Mini Me Bracelet: If I had unlimited funds, I would stack my arms, wrist to elbow, with Roxanne Assoulin bracelets. She rarely has sales, but this Friday her stock will be 20 percent off, which means I'm definitely picking up a crystal style to add to my collection.
2. Sandy Liang Ana Dress: It still baffles me that I don't yet own anything from Sandy Liang, but that's about to change today. With 40 percent off from LCD, I'm scooping this unbelievable dress with a sheer skirt/bodysuit situation to wear to all of my holiday parties (and the rest of the year, too).
3. La Ligne Pipeline Pant: I've been searching for the perfect pair of black trousers since I don't even know when, and I think this pair from La Ligne is the one. I can see myself wearing them with anything from a slingback and a tee, to my favorite dad sneakers and an oversized button-down. 30% off for Black Friday means I can finally click 'Add to Cart'.
---
Ivanna Martinez-Gonzalez
Social Media Associate
1. Child of Universe Cable Knit Pullover: This sweater has been on my wish list for a while now, so I'm excited I get to snag it this Black Friday. The material is a super cozy alpaca blend, which makes sense since the brand is from Peru. They promote Andean communities, and each piece is handmade in workshops that follow Fair Trade conduct. It's a win-win in my book!
2. Dear Frances Spirit Boots: Everyone in the office knows I'm head over heels over these boots—literally. The classic style really makes the boot versatile—I can wear them to work and also to the 309 holiday parties I've been invited to—and the color choices are endless. I've been eyeing the croc style for a while, too.
3. Amazon Echo Show Two Pack: Take about versatile. I need a gift for my parents and my grandparents, so I'm getting Amazon's new Echo Show, which is $340 for two (the original is $230 each), so I'm saving a big chunk of change. Spend wisely, my friends.
---
Carolina Dalia Gonzalez
Editorial Fellow
1. Loeffler Randall Jesmyn Velvet Bucket Bag: I've been leaning into the trend of micro-bags, and this little velvet bucket style from Loeffler Randall satisfies my craving. It's the perfect small statement for a night out or even for just a casual brunch date. It's 50 percent off and it comes in pink? I'm ready to check out!
2. Rosantica Ingranaggio Gold-Tone Pearl Earrings: Gold and pearls will never not go together. These gold hoops accented with pearls switch up the gold hoop look altogether, and I can wear them with all my upcoming outfits.
3. Ganni Julliard Striped Mohair And Wool-Blend Sweater: This Black Friday, I feel like I can finally make my first Ganni purchase, and this sweater has my name written all over it. It's the cozy, oversized sweater of my dreams, and at 40 percent off, I'm ready to take the plunge.
---
Nandi Howard
Editorial Production Fellow
1. All Saints Ava Straight Jean: I'm going through a phase where I want to purchase all-new jeans, and I can't keep my eyes off this pair from All Saints. The bottom flare is perfect to wear with a winter bootie, and if you're a girl like me—whose waist never fits in jeans—don't worry, these are perfectly high-waisted.
2. Gucci Supreme Super Mini Bag: My bag of choice is a satchel, so this mini Gucci crossbody is just my taste. I am patiently waiting on cyber Monday so I can snag this beauty.
3. Ugg Fluffy Yeah Slide in Cream Glitter: If I could wear slides every day, I absolutely would. This is the ideal winter slide, and it's guaranteed to keep your toes warm.
---
Katie Becker
Beauty Director
1. Ren Ready Steady Glow Daily AHA Tonic: Dermstore is a one-stop shop for our favorite brands, and a bunch of them are on sale today, including REN, R+Co, PCA Skin, Sachajuan, and Indie Lee.
2. Bite Beauty The Multistick: The entire BITE Beauty site is 20 percent off today, and you don't even need a code. Personally, I'd stock up on the Multi Sticks in a ton of shades.
3. GHD Platinum+ Black Styler: You can get 25 percent off GHD gift sets today. This styler might be my favorite hair tool, partially because GHD is the only brand I've traveled with abroad that has never blown out and died. Very important when you're on the road.
---
Jodi Taylor
Associate Editor
Part of the series:
WWWRN