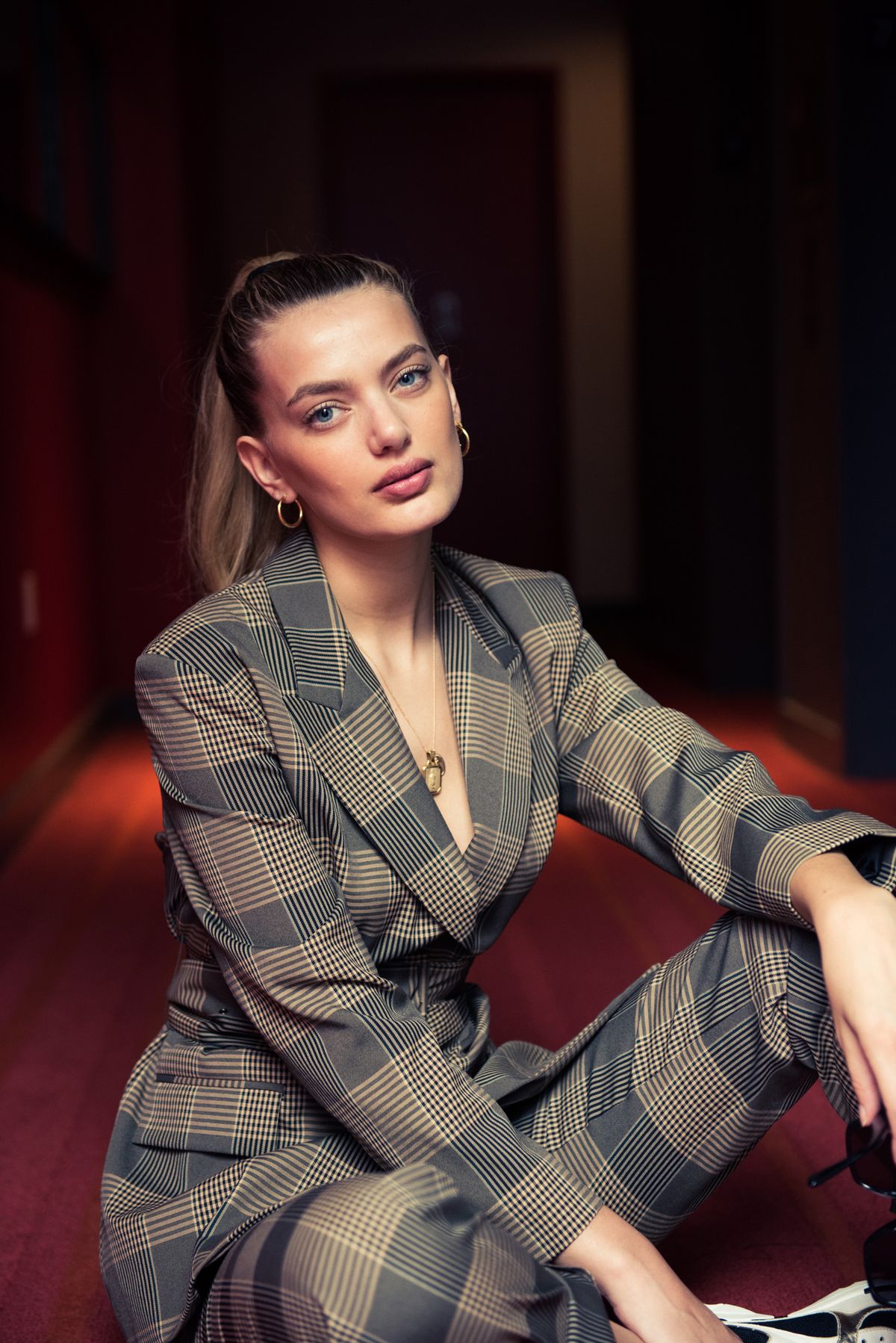 Closet
Wait until you see her collection of CHANEL sneakers. New York.
Meagan Wilson
When she was 14 years old, 
Bregje Heinen's
life as a small-town teen changed *very* quickly. From her home in Borculo, Holland—population 7,000—she logged on to the now-shuttered social media site Hyves and opened a message from a modeling agency. "I'd gotten messages about modeling before, but they always seemed weird and sketchy," she says. "That one seemed legit, though." Her instincts were correct. Along with her parents, two sisters, and the family dog, Heinen took a meeting with the agency and soon found herself walking in shows for
Gucci
, Louis Vuitton, and Balenciaga. With this sudden change of lifestyle came a newfound appreciation for fashion. "I always liked clothes and dressing up, but I was never really into fashion," she says. "I didn't even know what Miu Miu was [
laughs
]. But along the road modeling, I got more and more interested—clearly; look at all of my shoes." Which brings us to how we found ourselves at Heinen's Brooklyn apartment, where she lives with fiancé Ro Parra-Grady, their three French bulldogs—Harry, Winston, and Norma—and yes, lots of shoes. During our time with the model, which took us from her living room, to her terrace, to her rooftop, we noticed a few more penchants:
CHANEL
bags,
Saint Laurent
boots, and vintage slip dresses. Add to that her passions outside of fashion—horror books, painting, and video games—and it was a shoot that explored far more than the contents of her closet.
Click through for more on Heinen's wardrobe, painting hobby, and video games she'd probably beat you at. Plus, shop her closet here.