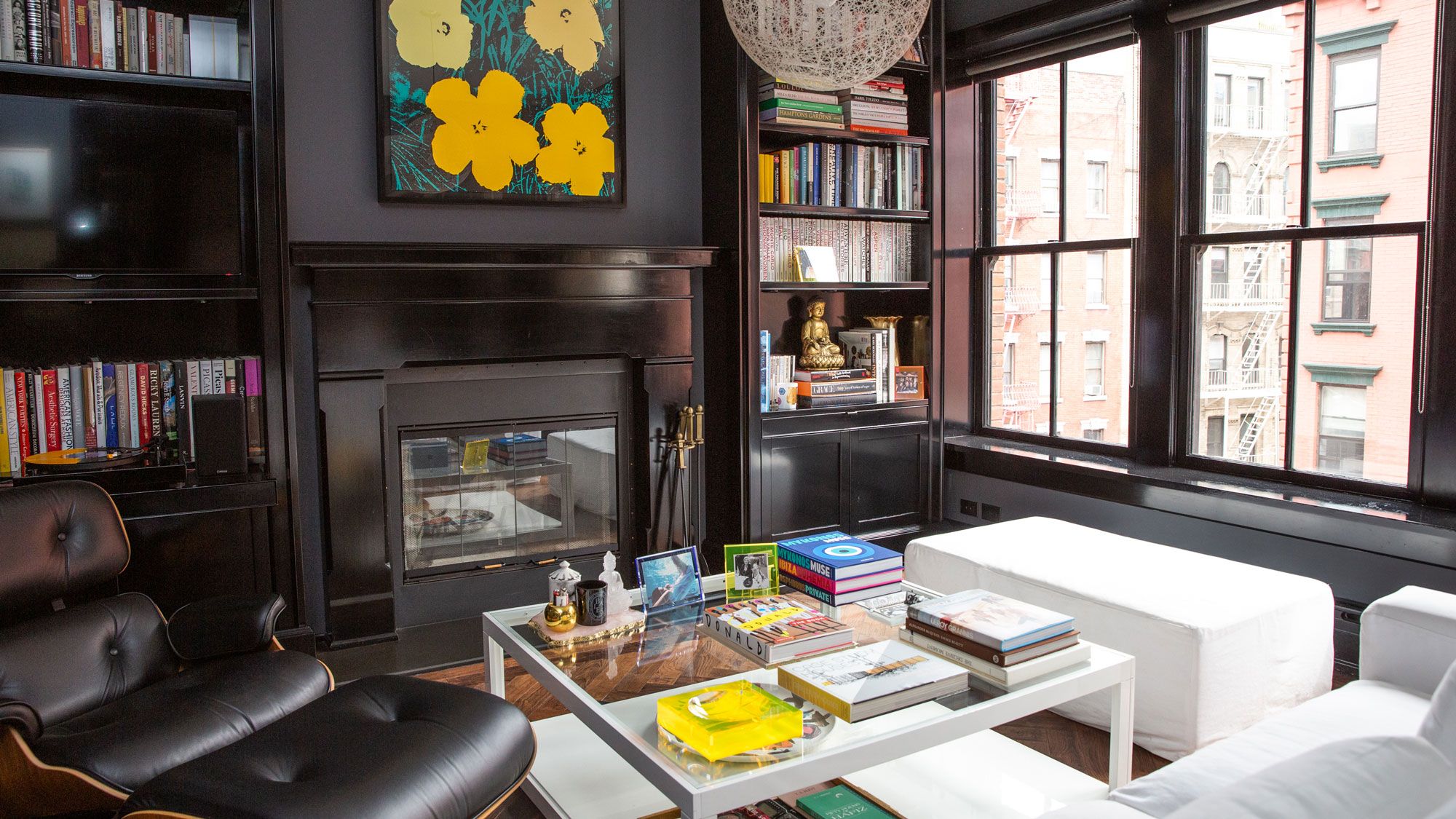 Interiors
Masculine meets feminine meets perfection in these downtown Manhattan digs.
Alec Kugler
Danielle Fichera has been holding out on us, guys. After long days spent at her Manhattan office, where she designs her
luxury resort-wear line
, the New York native has been coming home to a Nolita apartment so immaculate and inspiring, it's a wonder we didn't lock ourselves in her bathroom and claim squatter rights.
"I fell in love with it immediately upon moving in," Fichera tells us when we come over to see the space. "It instantly felt like home." She moved into the
Roman and Williams-designed
one-bedroom seven years ago, and was in no rush to decorate. "I had a white couch, a white bed, and very minimal furniture. I think you need to live in a space a certain amount of time before you can decide how it should be."
When she was ready to lend her aesthetic to the apartment, she didn't hold back. The living room was painted black, the bedroom was completely wallpapered, and shelving was maximized to store and display her extensive book and record collections. Every paint color, textile selection, and furniture choice was deliberate, whereas her career path has been anything but.
"I never thought in a million years I would work in fashion or have a label. I wanted to be a professor, and my original passion was film and politics and marrying the two." Fichera tells us that a trip to the South of France changed that, though. She returned with a tunic that she had a tailor alter into a more stylish fit, and with the encouragement of friends in the fashion and start-up worlds, the New School alum soon found herself taking design classes at Parsons. Almost three years later, she's fully immersed in her line and equally happy about the place she calls home.
"I never want to leave," she tells us. We didn't want to either.
Click through for a full tour of Fichera's home, plus a look inside the designer's closet.
---