Coming Soon NY Is About to Inspire Your Next Home Makeover
The home goods store gave us a tour of their new showroom, and we want everything.
Career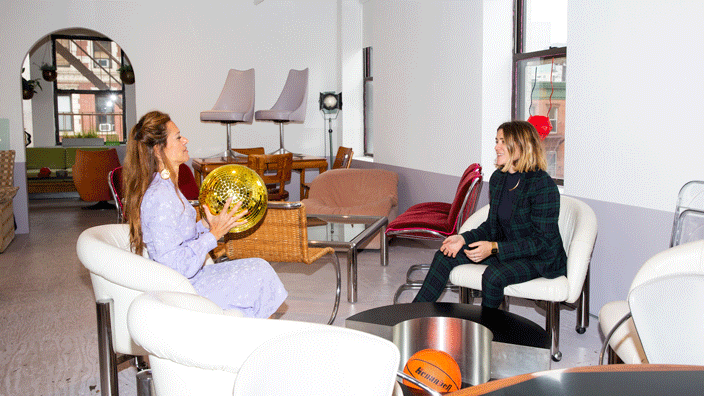 It's both a blessing and a curse that home goods store 
Coming Soon NY
is located just a few blocks from our New York headquarters
—
a blessing because the gallery-like store is piled high with the best of the best refurbished
vintage furniture
, lighting, and knickknacks, and a curse because it's rare that we walk out empty-handed.
The duo behind the store is couple Fabiana Faria and Helena Barquet. "Helena and I worked at a gallery together, and we fell in love working," Faria tells us. "We realized we wanted to do something together—we wanted to continue working together. We kept coming to this neighborhood, and the opportunity presented itself for us to open a store in the Lower East Side." Five years later, Coming Soon NY is still going strong, so much so that they recently opened up a second showroom around the corner. While it's yet to have been publicly announced (you're welcome for the heads-up), Faria and Barquet have been taking customers over to see certain pieces that are stored in the space. While open to the public, it will also act as their photo studio so they can grow their online business. Keep scrolling for a sneak peak. 
---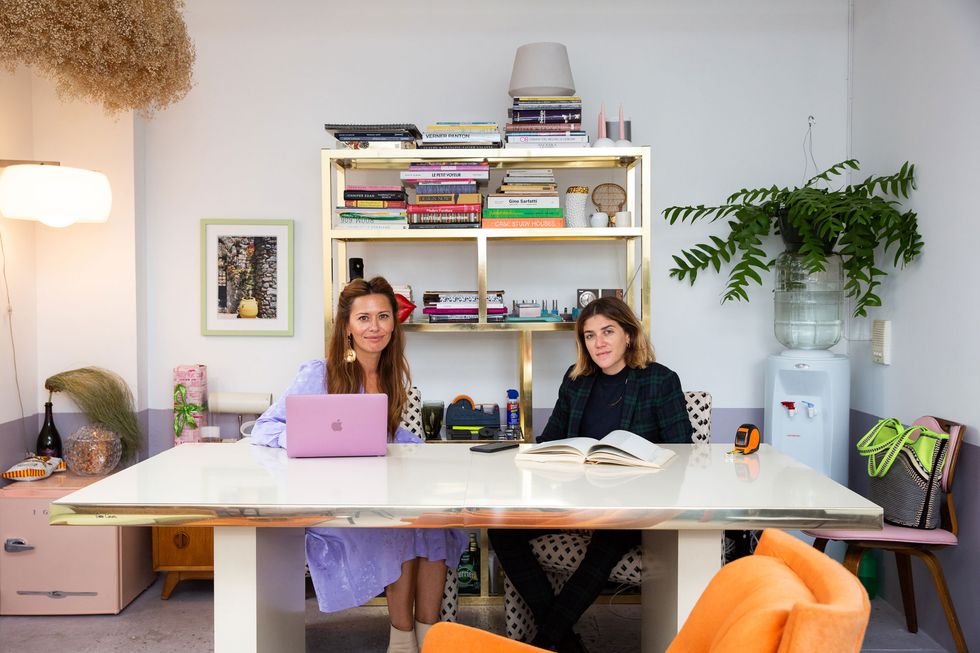 How it all came to be:

Fabiana Faria: "We came from selling very high-end furniture, like museum-quality pieces—that was the whole idea behind the gallery. We wanted something more approachable for everyone because we found that back then everything was very minimal and somber."

Helena Barquet: "In a gallery setting, everything's very objectified and serious. We tried to create a space that felt fun."

FF: "I really think something very unique came of it because I don't think there's another store that's doing exactly what we're doing, which is reupholstering and refurbishing [vintage furniture], but also supporting these young designers that are doing really incredible contemporary work. We have a mix of young designers [and] more established companies that have been around since the '50s. It's more about if the price point is right, if we think it will be a timeless piece, and if it brings joy, basically."

HB: "Strangely enough, that is harder and harder to find."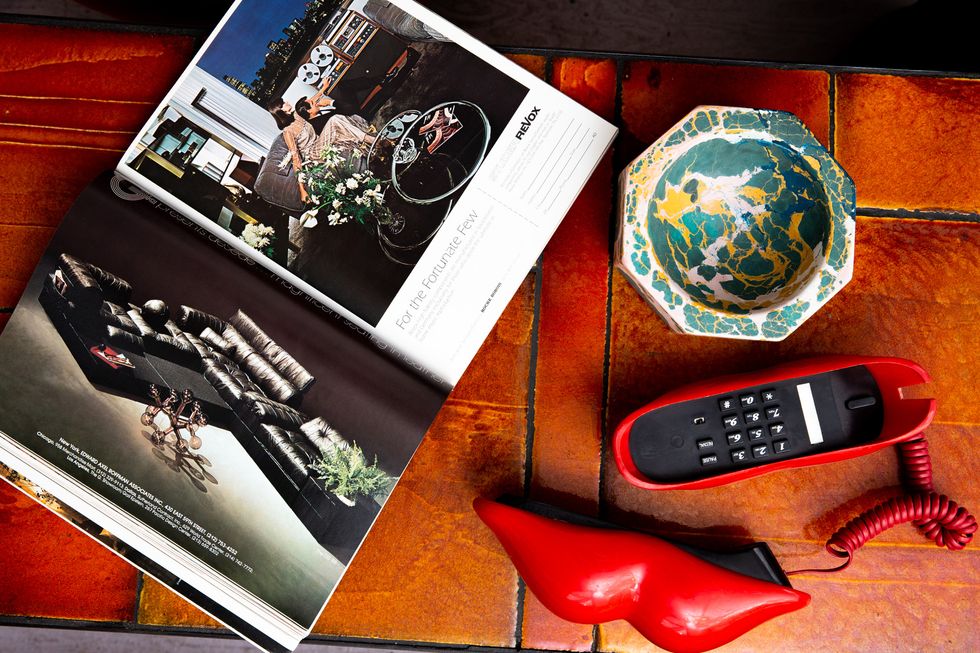 Where the name came from:

FF: "We had a really horrible name first. I woke up one morning and was like, you know what, I hate that name. Helena said, 'I always thought it was fun when you would see the movies and it would say 'Coming soon.' She thought it was very naughty. I was like, 'That's perfect.'

"We came up with a name before we even really knew what we were physically selling in the store. We wanted it to be very open and grow organically. When we first opened, we never thought that furniture was going to play such a large role. We thought it would be mainly objects."

HB: "And that was the importance of the name. One, I think there's always this optimism of things coming, but also if you assign yourself to a certain name, that becomes what you are."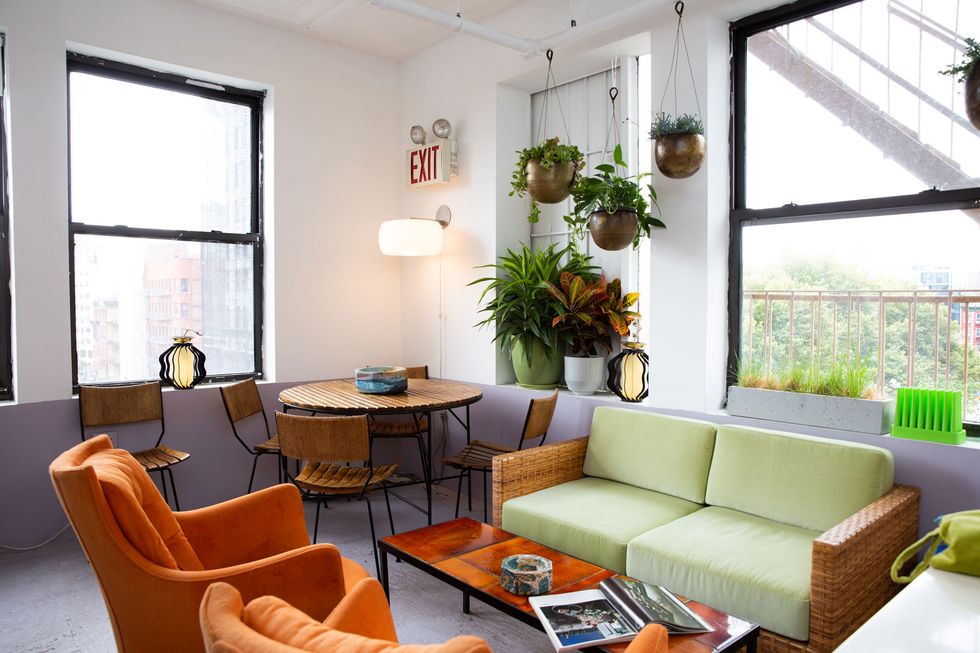 What made them decide to open a second space:

FF: "As the furniture aspect of the store started growing more, we realized it would be nice to have more square-footage. We wanted it to be really close to the store, and it's funny, this is the first place and it was everything we wanted."

HB: "It felt like us. And it's literally one minute from the store, which is fantastic."

FF: "We're looking to grow the online business more, so the showroom seemed like an obvious direction for us to go in so that we could do more photo shoots. Before, we were taking everything out of the store and into the street.

"We haven't officially announced [the space] on our end—on Instagram or social media—because there are more things that we want to add to it. We're just bringing people there, especially on the weekends. People ask to see furniture from the website that's not in the store, and we walk them over."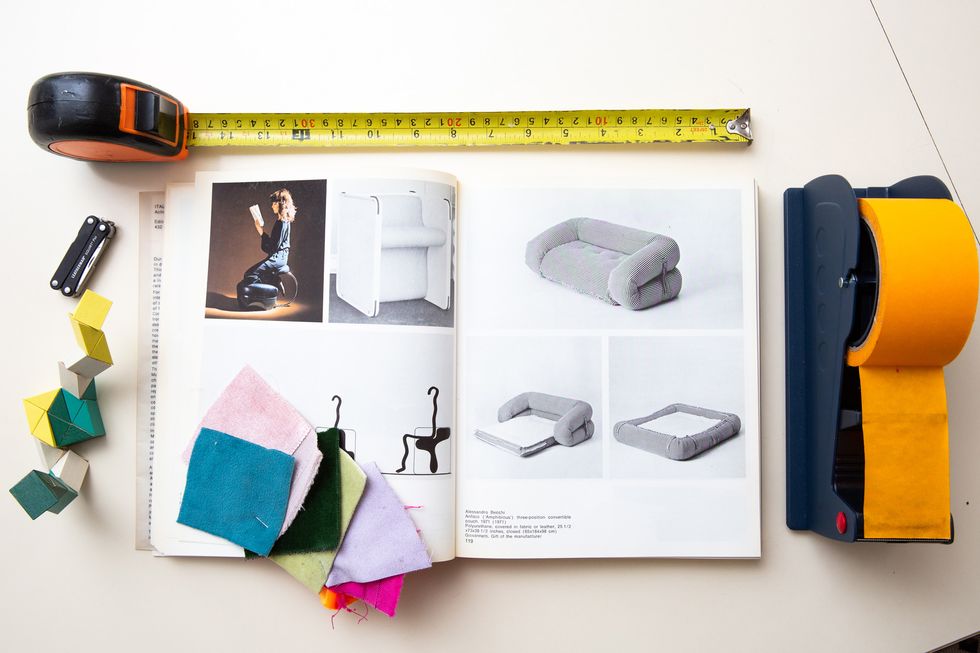 How they would describe each other's interior tastes:
HB:
"The store really represents our taste together in the strongest curatorial way. If you separate us, she's more into Italian design and I would be more into French design."
FF:
"Or I like more gold and glitzy things. Helena is more into ratan, and a there is a little more of a Bohemian, nomadic aspect to it."
Each of their current favorite pieces in the space:
FF:
"For me, it's the
Cold Picnic quilt
. Cold Picnic quilts are— I mean, I'm obsessed with them. I sleep with it every day, and I love it so much. I wake up in the morning and I just turn around and am like,
Thank god for Cold Picnic quilts
. It's a really weird thing, I never thought that I would have this odd of a relationship with a blanket."
HB:
"At the store right now we have this incredible
Milo Baughman lavender sofa
. It's gorgeous, it's so beautiful. I get so proud of it."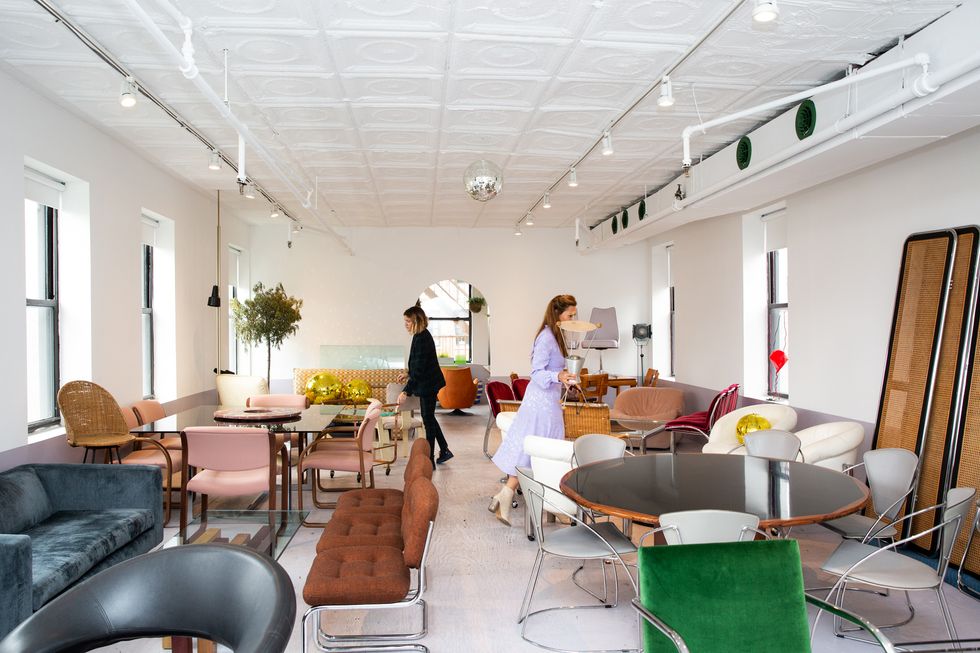 Tips on how to start decorating your place:
FF:
"Get one piece that you're obsessed with, and work around that. Sometimes restrictions are more helpful than having the open gamut of things. And don't be afraid of color."
HB:
"I always tell people that mirrors do an amazing job of opening up a space. You can never go wrong with a mirror, really. Especially now, they come in [different] shades."
FF:
"We sell a lot of alternatives to wall art, like mirrors and dart boards. A great way to start off is with a rug. If you fall in love with a rug, you can build upon that—that can help you dictate the rest of the palette of the room. That's a fun way to approach it, too."
HB:
"Also, put the rug on the wall. We do a lot of that, too, grandma-style."
What's next:
FF:
"The line of product that we're coming out with, a holiday catalogue, and I think we're going to do a pop-up at the Wythe Hotel over the holidays. And then we have been very much wanting to grow the website—find our voice online."
Want more stories like this?
Dreaming of Your First Birkin? Caitlin Donovan Can Help with That
The Men Behind Today's Most Glamorous Cannabis Pens
An Afternoon with Isabel Marant