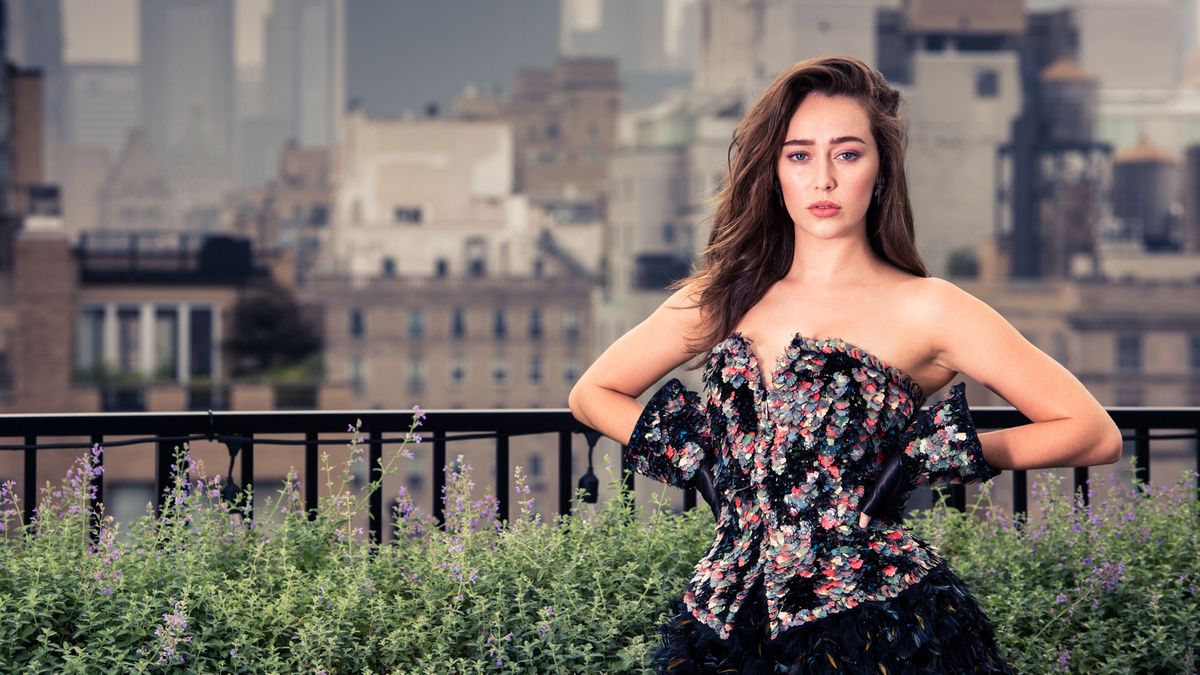 Fashion
Just ask Alycia Debnam-Carey.
Everyone remembers their firsts. First kiss. The subsequent first breakup. First time living away from home. First job. And if you're Alycia Debnam-Carey, your first time wearing CHANEL couture. While most people are used to seeing Debnam-Carey portraying the zombie-fighting Alicia Clark on Fear the Walking Dead, we got to see a completely different side of the actress when we holed up with her for an afternoon at the Surrey Hotel with rooms and rooms full of CHANEL.
---
While Debnam-Carey spends most of her time commanding the screen, it is fair to say that fashion may have been her first love. "Fashion has always been something I have been so passionate about since I was very young," she told us. True to form, most of this love was inspired by what she saw on film. "A lot of early fashion memories for me were old movies. What really rings true is something like Wizard of Oz, Dorothy and those ruby-red slippers. I think I've now acquired a shoe fetish because I just love shoes, but that is very burnt into my memory, those pieces." She continued, "Silly things too, like How to Lose a Guy in 10 Days, when Kate Hudson's wearing that gold yellow dress. I remember thinking to myself, I want to wear that when I'm 10 or something. I think for me, that's where that love comes from too—the combination of movies and fashion for me has always been a collaboration. I find so much whimsy and enjoyment of it."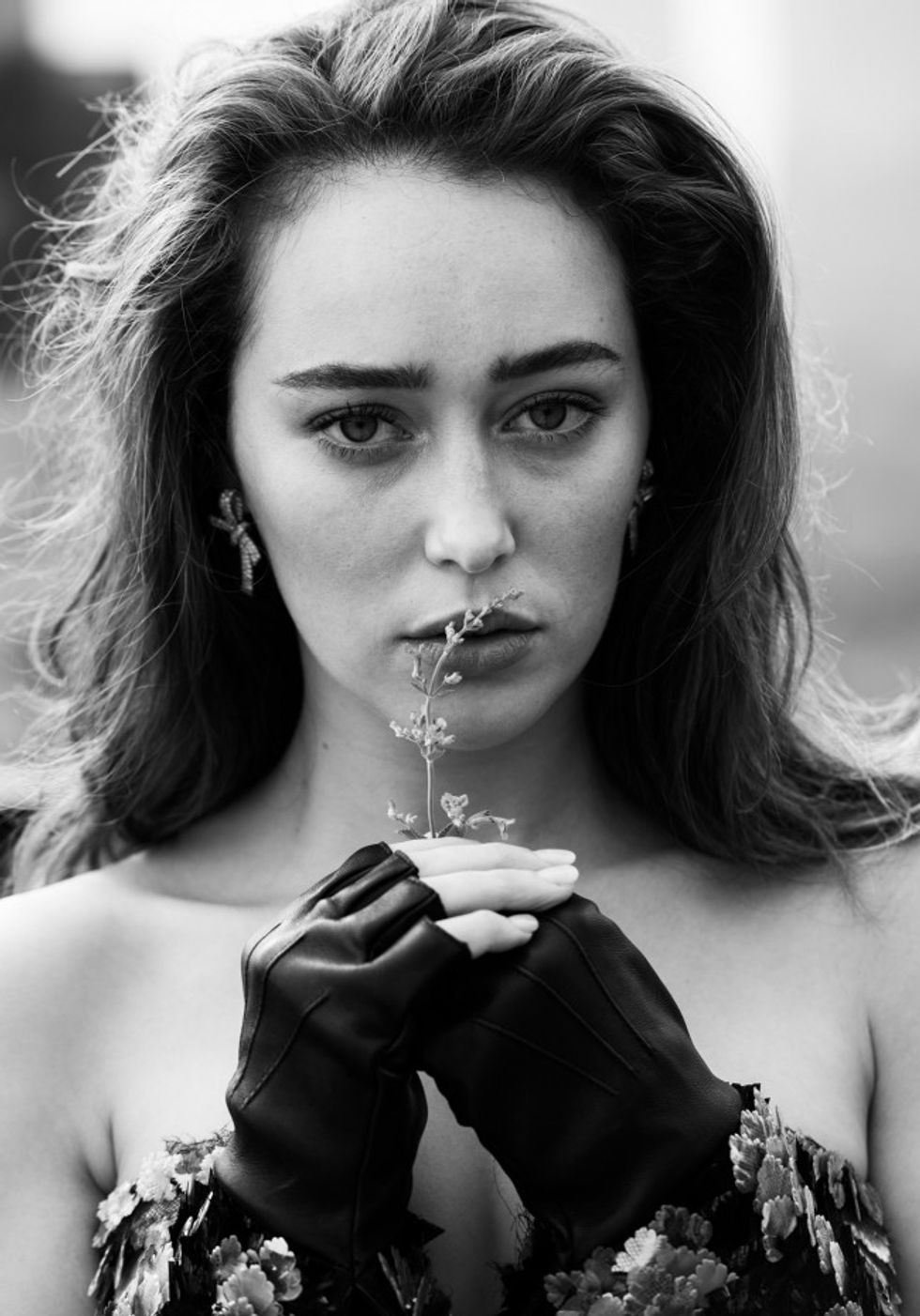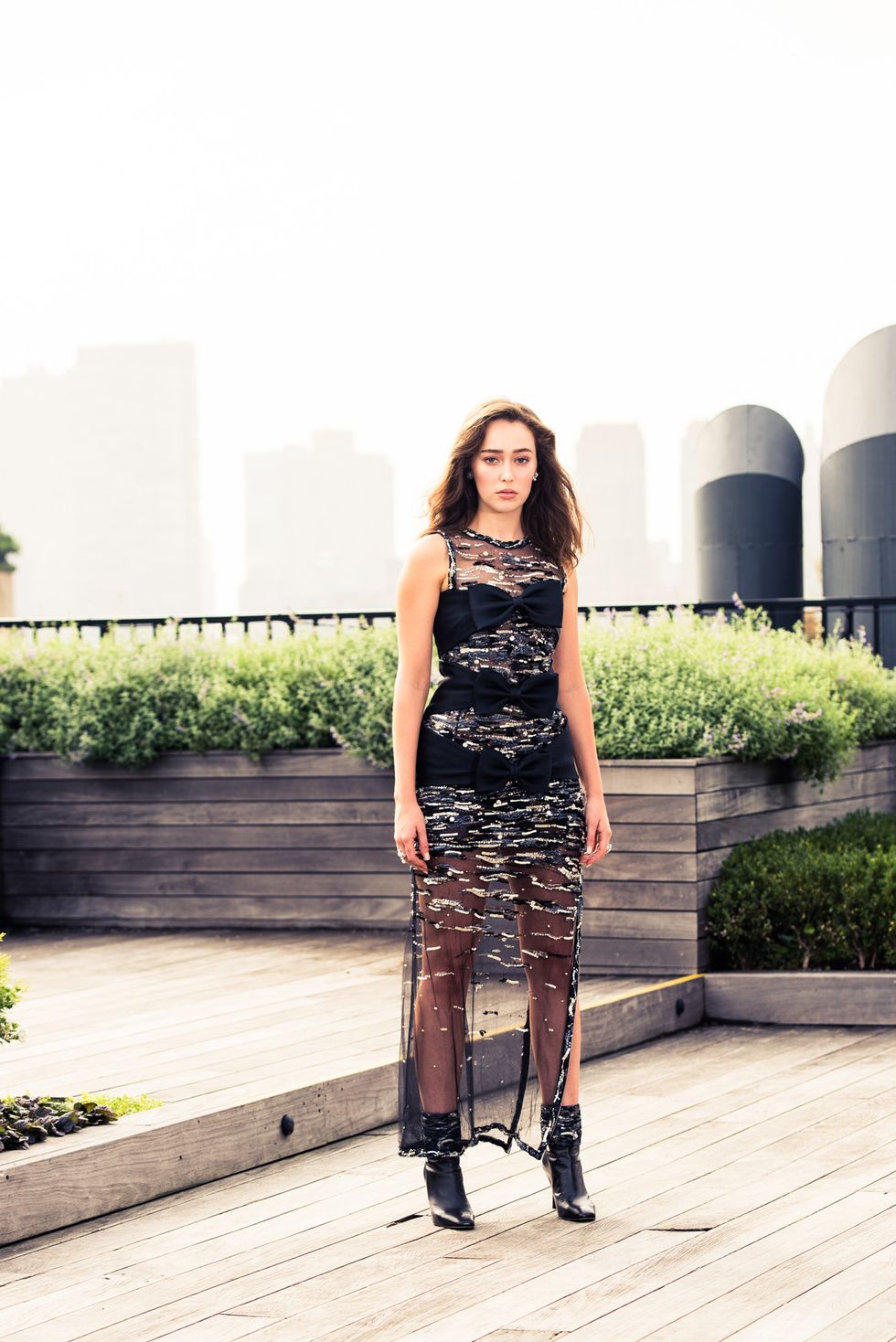 Of course, we had to ask what Debnam-Carey's style is like on her days off—when she's not dripping in diamonds—and we learned she has a very specific go-to. "I adore summer dresses, that's my go-to in L.A. I actually struggle when it's not summer because everyone else is like, Great, I get to wear jeans and a t-shirt, but for me, I only wanna live in summer dresses. I love like, the '40s and '50s style particularly. And I love a little flat or a little slide. Actually, in the moment, I've been really loving mules. And then a great classic bag to bring it a level up."
As the day went on, we also got to learn more about the actress and her career. "I've always known I wanted to do this," she explained, "so I actually started out at quite a young age. I did my first song when I was eight, and that's when I fell in love with it. I just didn't know that a whole world existed where people could collaborate together and create magic. I just knew that that was what I wanted to do." At 17 she signed with a manager in the U.S., and by the time she was 18 she left Australia and moved to L.A. While the first year was slammed with back-to-back shooting, Debnam-Carey also got a taste of the highs and lows of acting. "I had an amazing first year, it was kind of a dream one. It was back-to-back work; it was almost too good to be true. And then the second year, it was radio silence, and I think that's part of the growing pains of L.A. and the industry. You need to have that challenge, and it's good for you to have that so you know that it's really what you want to be doing. And the reasons you love doing this are the right reasons, which are, for me, the art of it and the process of it. After that I got a couple of great roles, but of course, it's really been Fear the Walking Dead that has been my greatest learning environment. I learned so much from the brilliant actors on that show—Kim Dickens, Frank Dillane, Lennie James, Cliff Curtis, Colman Domingo—these people have been just incredible actors but also amazing professionals."
Debnam-Carey hopes to bring all of these experiences into her career for the future. "I'm in this exciting position where I get to lead a show in a different way, and now I'm actually at the forefront, which is very different but also very exciting. But other than that, I'm trying to be very particular with what I choose next. I want to focus on film or limited series more, because it just gives you a little bit more time to jump around and investigate other characters and other worlds, and that's what I've always fallen in love with. The way you get to experience different lifetimes, and periods of times, and costumes, and characters."

While we will be waiting to see what Debnam-Carey does next, in the meantime, we're checking her out in couture.