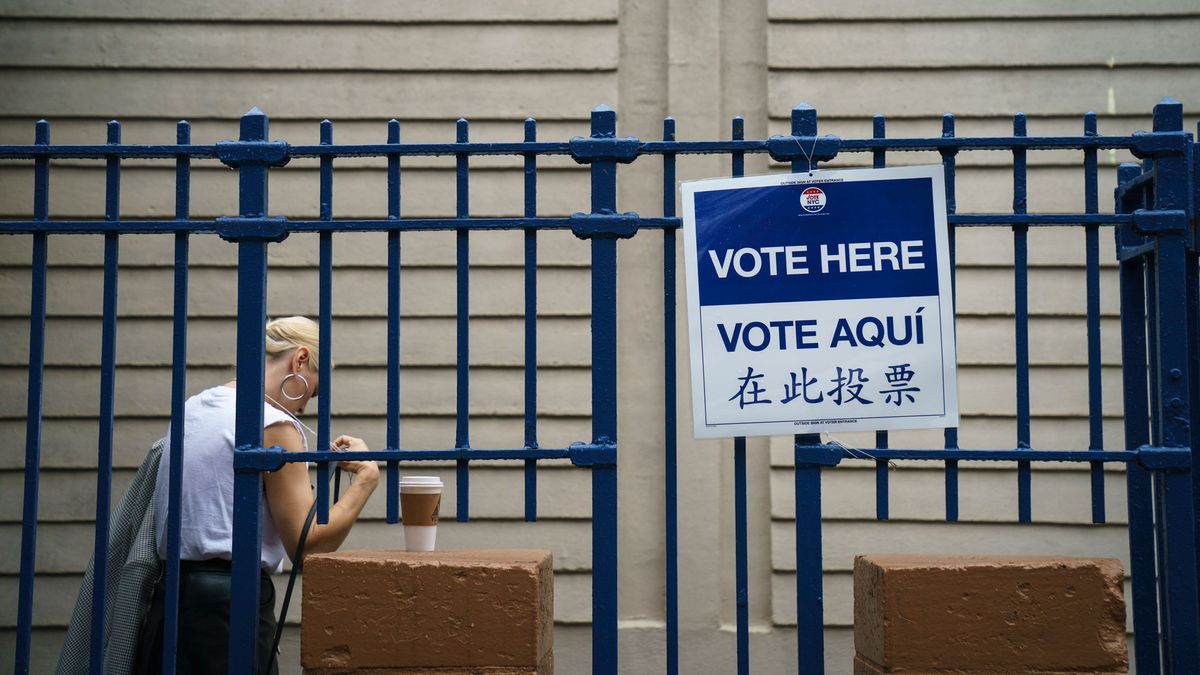 Culture
The magic number for the House is 218.
Across party lines, everyone awaits tonight's election results with bated breath. Democrats have a shot at winning the House back, and though the Senate is technically open for discussion too, Dems have a much better shot at gaining control of the former, according to experts.

From sea to shining sea, there are many close races and questionable outcomes, leading to an evening of nail-biting and deep breathing all around. Keep reading for a quick guide to the races you should pay the closest attention to tonight—and why. 


---
First of all, with 435 seats in the House of Representatives, the first party to hit 218 seats as election results roll in tonight wins. Right now, Republicans have 240 seats, and Democrats have 195. If Dems can win 23 spots, they'll control the House. Thing is, there are about 75 seats that are up for grabs, meaning they're super competitive, as per race ratings from the
Cook Political Report
. It could be anyone's race tonight.
As to the Senate, Republicans have a much better chance of keeping control. Almost all of the most pivotal Senate spots are unfolding in very conservative areas, such as North Dakota, Missouri, and Indiana, where Trump won by leaps and bounds and where the Democratic incumbents could possibly
give up seats to Republicans
.
The close races and major anxiety tonight aren't just restricted to the House and the Senate (as if that weren't enough!). We're also keeping a keen eye on the outcome of gubernatorial races in hotly contested states such as Florida and Georgia.
Florida could be poised to elect
Andrew Gillum
, who would be the state's first black governor. As he put it himself last week at a rally, where he shared the stage with former President Barack Obama: "Are y'all ready to flip Florida blue?" Gillum is running against Representative Ron DeSantis, who has been
called out
for disparaging comments about his opponent.
In neighboring Georgia, there's another tight race for governor between
Stacey Abrams
, a Democrat who would be the first black woman to be governor in the country, and Brian Kemp, a Republican who is also the current secretary of state in Georgia. One former Republican congressman has
called this race
the most intense he could remember since 1966, when the General Assembly had to settle the governor's race.
Tonight we're gathering with friends to watch it all unfold in real time. If you need a guide to the states to keep an eye on, head
here
or
here
. And remember: No matter what happens tonight, know that
your vote mattered
. 
Photo: Getty
Want more stories like this?
Why Florida Is in the Political Spotlight—Again
The Aftermath of the Manafort and Cohen News
12 Truly Good Things That Have Happened Since Trump Was Elected