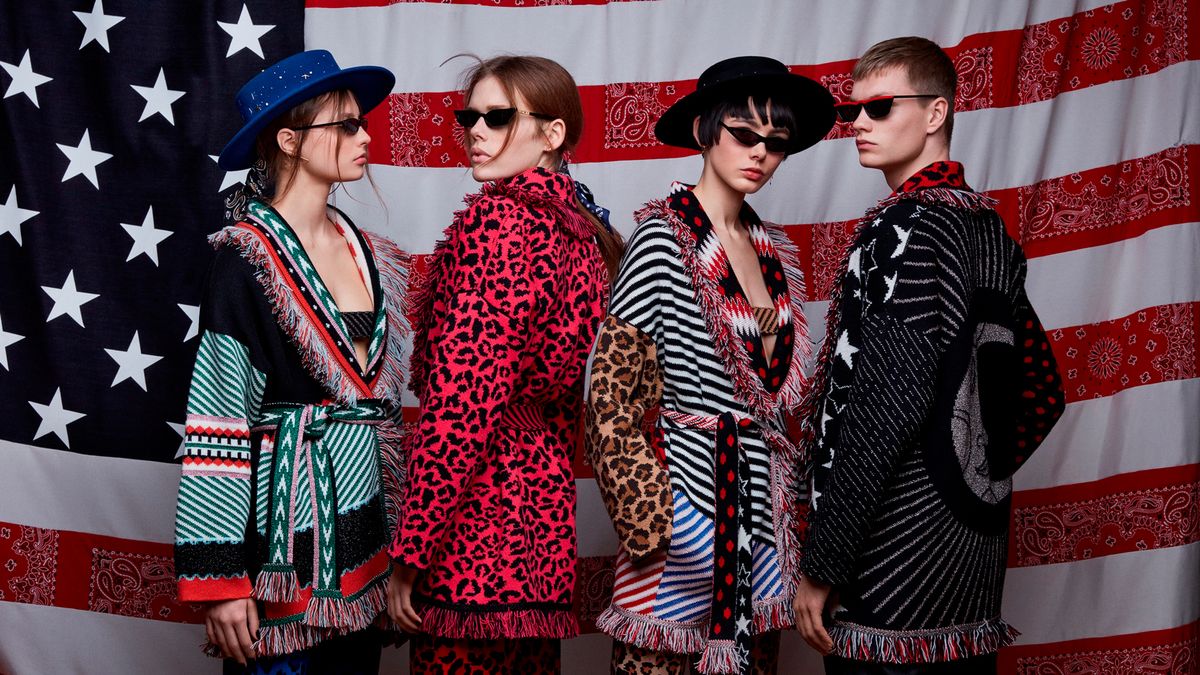 Designers
Italian brand Alanui is making luxury cardigans like you've never seen before.
Our eternal hunt for the warmest, most luxuriously soft and beautiful sweater came to a screeching halt the moment we came across Italian jacquard knit brand 
Alanui
. Often lensed wrapped around editors and stylists (and practically anyone in the fashion industry, for that matter) outside the shows by street-style photogs, the Italian cashmere cardigan and its inimitable combination of pattern-work and knitwear techniques is the brainchild of siblings
Nicolò
and
Carlotta Oddi
. (They also happen to be incredibly chic individuals in their own right.) Alanui doesn't waver on style and quality—each gender-neutral cardigan takes 11 hours to painstakingly make by hand. In our pen-pal exchange below, we got to know the duo behind the brand you're about to see all winter long and beyond.
---
What sparked the idea of Alanui?
Nicolò Oddi:
"It all came by chance with an iconic cardigan from the '70s that we found in a flea market in Pasadena. This item followed us on a trip to Hawaii and shared with us all the precious moments and adventures we had during that journey. We immediately understood that this could be an idea to conceive a luxurious version of that and to pervade it with our personal connotations and values."
What is it about the wrap cardigan?
Carlotta Oddi:
"They are adaptable pieces with no immediate gender connotations and no season. It's a playful item you can wear on any occasion, from gala nights as a tuxedo jacket to adventurous trips. With the FW18 collection, we explored new items such as coats, sweatshirts, trousers, and more traditional knitwear shapes, but still with that Alanui touch. We've also developed styles exclusively for men; it's a work in progress. In the luxury cashmere market, there tends to be more classic styles, and what interested us in exploring this sector was that we could experiment with new techniques while still remaining true to the craftsmanship of knitwear
—
to create a product that was still luxurious, but a bit more fresh."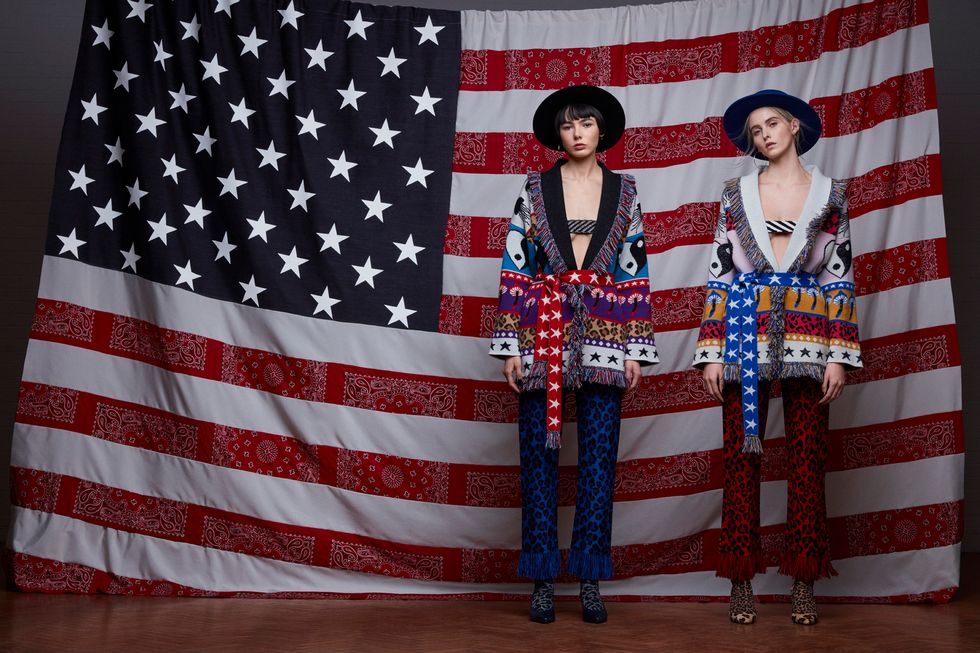 Photo: Courtesy of Alanui
What does Alanui mean?

NO: "Alanui means 'large path' in the Hawaiian language. Each Alanui piece is meant to be an emotion-charged garment, the perfect travel companion, which gets better and better as experiences grow."

What's it like working together?

CO: "We have always been very close, and our different backgrounds are complementary. Nicolò is more business-oriented, and I am more into the creative side. It's easier in a way, but it can be hard if you think that there are no boundaries, so even a family reunion can result in a business meeting. We are actually trying to keep things separate, but it's not the easiest thing to do!"


What inspires the designs?
NO:
"Nature, music, colors, travels, images...books, stories, characters. Everything that can move us."
What do you think is the most special element of Alanui's sweaters?
CO: 
"That it is a journey through different cultures, inspirations, symbols, and experiences. It's like a 'Linus's blanket' that can follow you everywhere. It's a cuddle, a cashmere cuddle. While wearing it you feel cozy, safe, and comfortable."
NO: 
"And we always seek for the best quality. That is one of the founding values of the brand. We control every single step, from prototypes to final results, and we make sure that each item respects our standards. Many times you can have different knitwear techniques combined in one single style. Jacquards, intarsia, crochet, needle-punch, and handmade embroideries are some of them, and they are all applied in an artisanal way. We like to celebrate craftsmanship, and we all know that takes time and care."
What are your favorite pieces?
NO & CO: 
"Our first cardigan, what we consider the iconic Alanui cardigan, unisex with fringe and belt... It was a labor of love and will always be our favorite piece."
Photos: Courtesy of Alanui
Want more stories like this?
Fashion Editors Are Obsessed with This Shoes Brand
The Jewelry Brand That Sold Out Before It Even Launched
Prepare to Start Seeing Tambonita's Eco-Friendly Handbags Everywhere