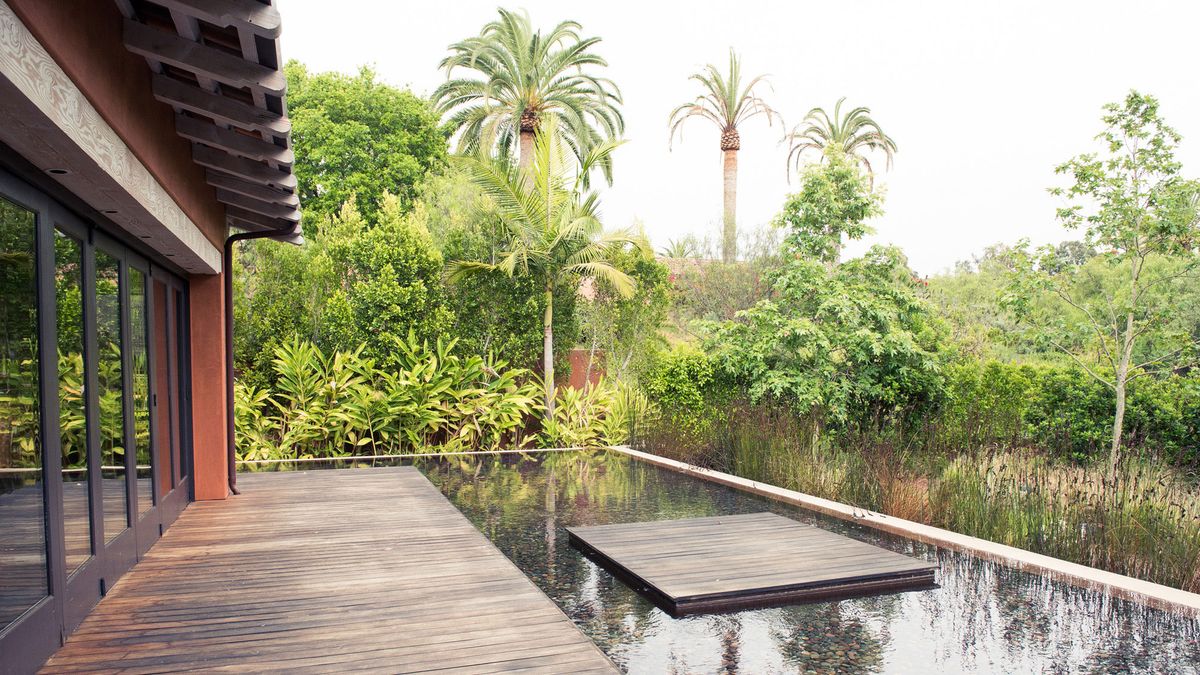 Culture
What to Do If You're Feeling Overwhelmed by Climate Change
Knowledge is power.
We already knew climate change was getting more intense by the year, but this month's climate report left many of us feeling overwhelmed. If we don't dramatically change our way of life across the globe—not little changes, but unprecedented, "rapid and far-reaching transitions in energy, land, urban and infrastructure … and industrial systems," as per the report—we could be looking at an increase of as much as 2.7 degrees Fahrenheit above pre-industrial levels by 2040. And that would very likely mean a global crisis.

The most obvious and efficient route to change would be if all of the governments around the world got together and changed practices and policies as they relate to little things like, oh, greenhouse gas emissions or the "social cost of carbon." Instead, Trump pulled out of the 2015 Paris Agreement on climate change mitigation (though we can't officially leave until November 4, 2020, the day after the next presidential election). And the current U.S. administration is just one part of the problem.

So what can we do? One thing is for sure: No matter how helpless or overwhelmed we might feel, there are actionable steps we can take to mitigate an international environmental meltdown. Here are a few ideas.
 

Eat Less Meat
It might seem impossible that your choice of afternoon protein will actually do anything toward solving a global crisis, but it's true. In a
new report
, the most comprehensive study of the world food system's impact on the environment to date, it was found that we need to eat significantly less meat, ASAP. To reduce serious environmental repercussions of the food system,
we need to eat
75 percent less beef, 90 percent less pork, and half the amount of eggs, while tripling consumption of beans and pulses and quadrupling nuts and seeds. Along with meat, sugar and milk are on the list of foods to cut back on. 
Ditch Your Car
If you live in a big city, you may already rely on public transportation. But if you have a car, you might want to consider biking or walking if that's an option, or trading in your gas guzzler for an electric car if not. Even little things make a difference: Avoiding speeding and fast acceleration improves mileage, saves gas, and lowers your carbon footprint. 
Have a Carbon Conversation
Started in the U.K., Carbon Conversations are small groups with six to eight members that meet six or twelve times with trained facilitators to create small groups to encourage people to commit to making environmental lifestyle changes. While there isn't a sister program in the U.S. yet (though there are in several other countries), you can
subscribe to the group
and
download the materials
. Even if you don't want to get involved with a formal program, the organization's tenets make sense on the day-to-day level: "The project understands that individuals often fail to adopt low-carbon lifestyles not because of practical barriers to change ... but because of aspects related to their values, emotions, and identity." Something to think about. 
Change Your Power Source
For the price of a latte or two per month, you can opt to switch to clean, renewable wind and solar energy to power your house, which reduces your fossil fuel consumption. If you want to change the way you turn your lights on,
it's extremely easy
and won't make a big difference to your wallet. 
Get Political
It may seem as though reaching out to your local representatives is futile, but it's not. If you want to go the extra mile, go to a town hall or join political action groups to join forces to get your voices heard. The more fossil fuels become politically unpopular, the higher chance there is that they'll actually be reduced in time. Here's hoping. 
Want more stories like this?
New Climate Report Predicts High Risk of Crisis by 2040
Will Affirmative Action as We know It Change Forever in Higher Education?
5 Women in Politics on the Importance of Female Leadership in the U.S. Government