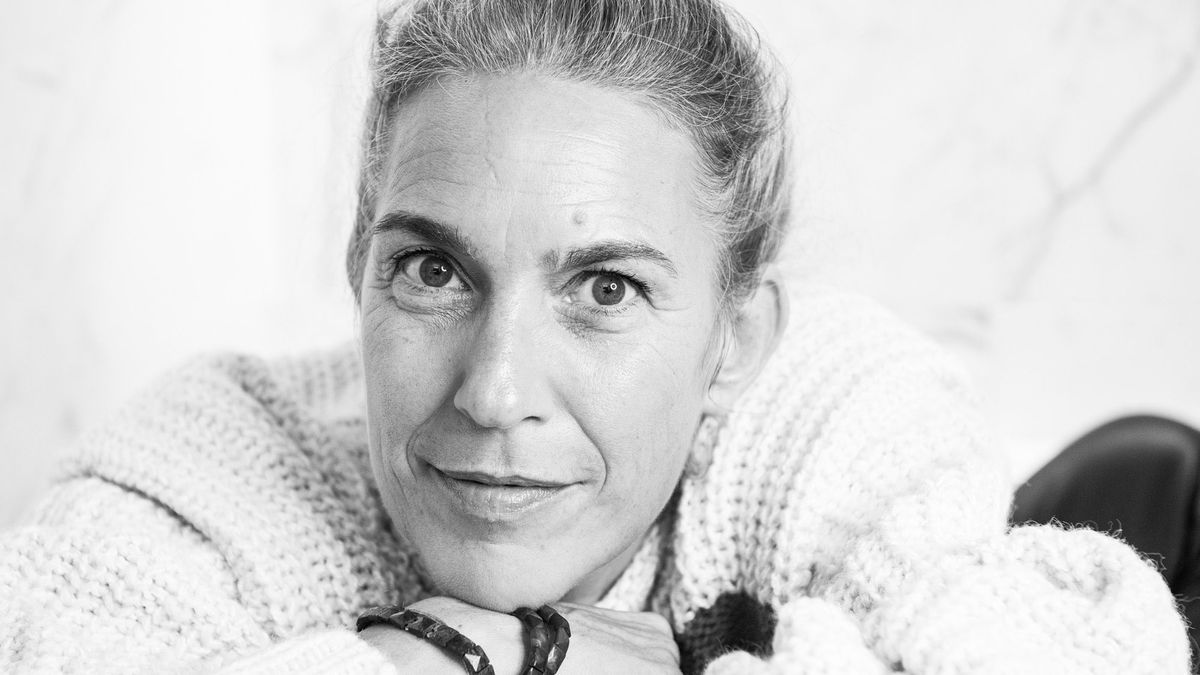 Career
An Afternoon with Isabel Marant
We talked about the past, present, and future of her namesake brand.
Stephanie Mark
All people who go by one name—Madonna, Beyoncé, Karl—have all created sounds, looks, and brands that are so recognizable they need no introduction. For me, there is one name in fashion that has shaped my personal style and has influenced countless trends, editorials, movements, and basically started a wave of French-inspired everything; that name is Isabel Marant.

Started in 1994, the line brought a fresh perspective of effortless dressing onto the scene. Marant's pieces reflect her laid-back, cool AF French girl nature. Fast-forward and there are now 32 freestanding namesake stores, legions of devoted fans, her Étoile line, menswear, shoes, handbags, and not a show season that goes by where almost everyone who is caught in a street style snap isn't wearing at least one piece of her line. Oh, did I mention her recently launched makeup collaboration with L'Oréal?


---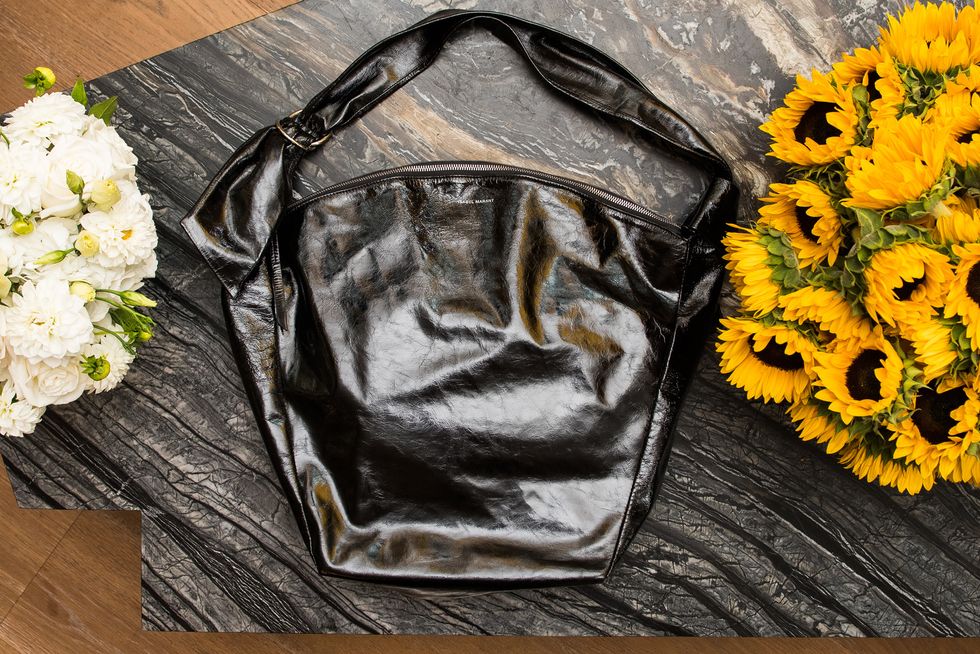 Marant studied fashion at Studio Berçot in Paris.
"
It was very helpful to find who I really was. It was not very technical, but the study was mainly based on the fact that you have two years to really understand who you are and what you have to say that is very personal—which I think is very important in fashion." Once her line launched, she refined and tweaked her aesthetic as she went, but maintained her original vision. "I have always done the same thing, just improving step by step over the years. What I loved never really changed."
The flagship Isabel Marant store opened near the Bastille in Paris, and it is still in its original location. New York and Korea locations soon followed. Despite the massive international growth, Marant never tires of seeing someone wearing her designs on the street. "I'm still surprised to see it, I'm still like, 
Oh!
And now, what I love is that there's a fresher impact with seeing guys [wearing my designs], now that I have launched menswear."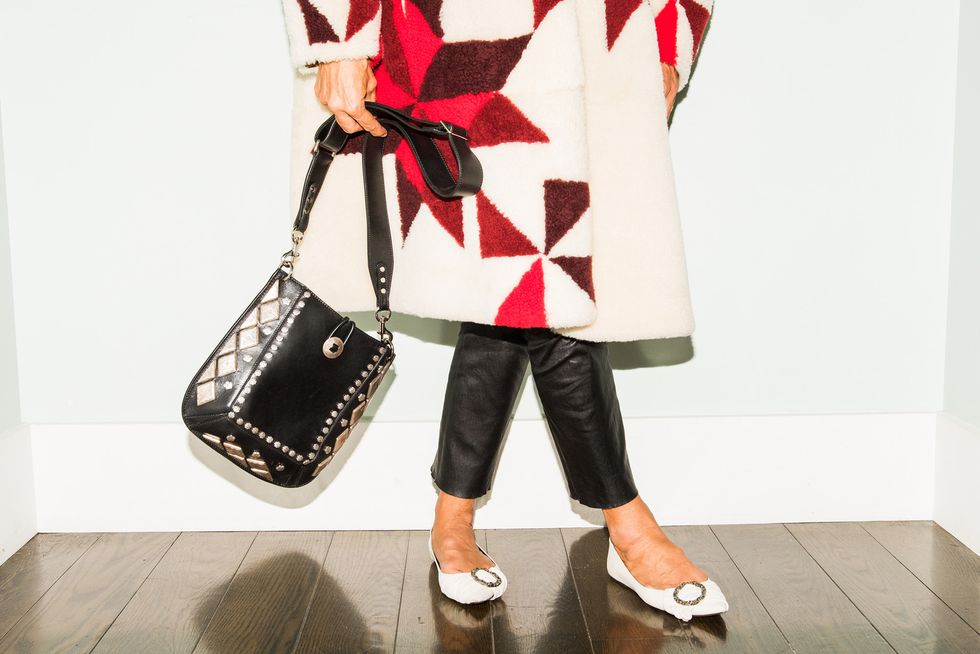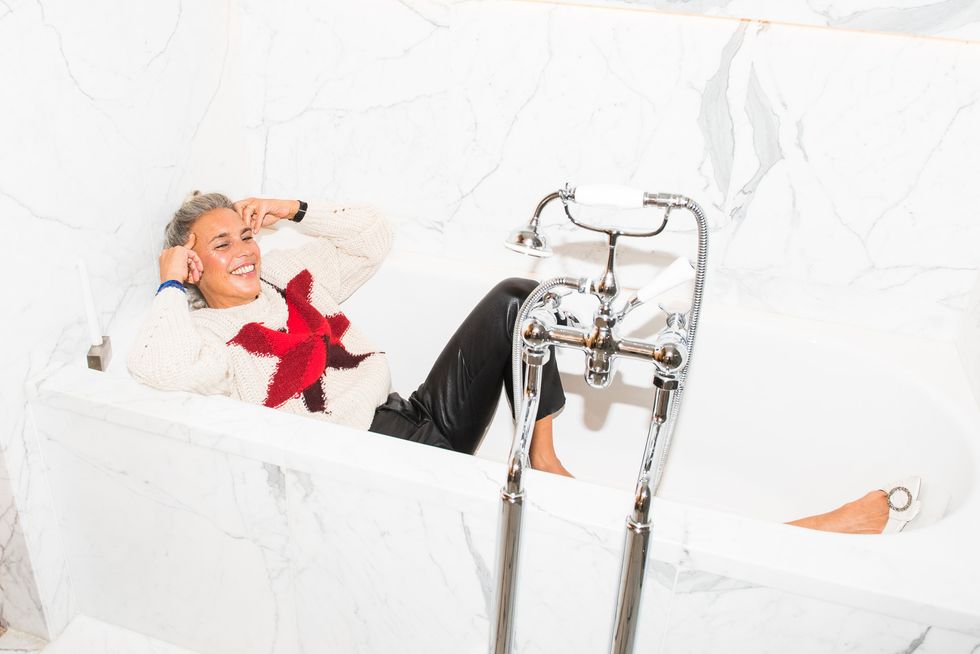 It was only a matter of time until men would want to have the same je ne sais quoi that women have when they wear an Isabel Marant piece. They begged, borrowed, and stole from the girls until Marant finally listened. "I decided to do menswear because I'm very inspired by it. I was really hassled by my friends saying, 'Oh, but this sweater, you don't make it for men! And these trousers, with the embroidery—I want them. You must do something!' I had so much pressure from men that I decided last September to step in, and I'm very glad to have done it because it feels very fresh to me." While Marant dove in head first, she also quickly realized that building out a new male branch of the business might not be as easy as it was when she expanded her female offerings. As she explains it, "I don't want to [make] something too fashionable for men, but we are still in fashion, so you have to have a real point of view and a real statement, so it's finding the same silhouette that I found for women, for men. That's a new challenge for me."

One of the key secrets to nailing French girl cool is the requisite no-makeup makeup look that walks down many of Marant's runways. "When L'Oréal contacted me, it was a bit surprising at the beginning. It's true, the Isabel Marant look is not really the look of a woman that wears a lot of makeup, but I think that's what was interesting. The point was to speak about makeup with no makeup."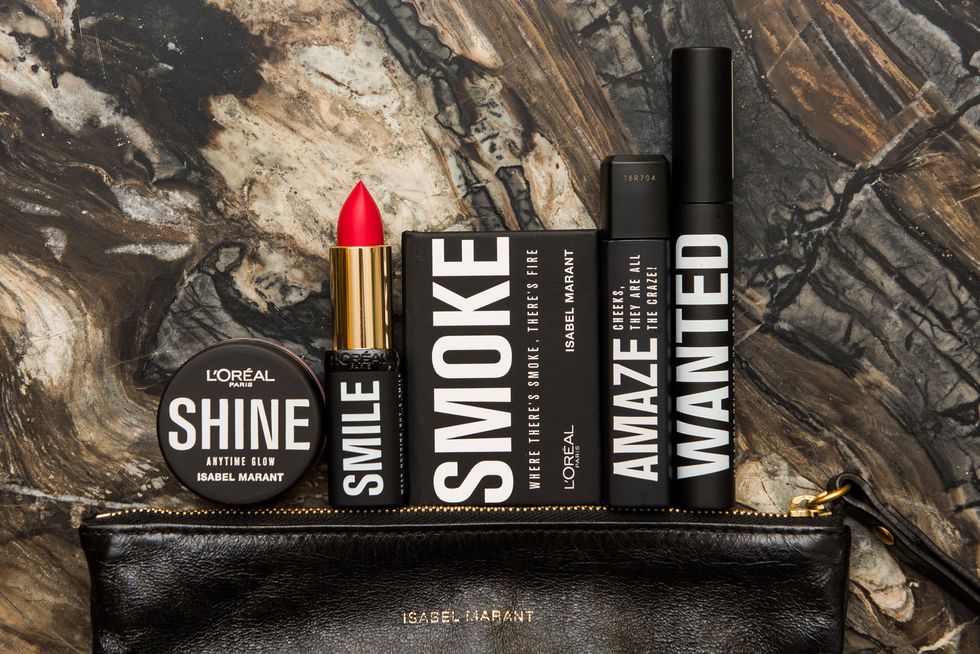 Marant focused on the products she felt would best help her customers achieve her signature look. "Very often I'm asked about the tips on how to get the French cool-girl look," she explained. "I always say that French girls pretend not to pay attention when they pay attention a lot, but in a way that is very discreet. So I tried to do this French-look makeup with L'Oréal using clear mascara that can also be used on eyebrows. To get the shiny skin, I went with a highlighter." Another focus for the line was to be able to pick and spotlight one specific feature rather than do up your entire face with makeup. "If I put on makeup, I like for it to be only the lips or only the eyes—we've developed real reds for the lipstick, and for the eyeshadow, we have one that is a bit charcoal-ish and one that is a bit like beetle wings, greenish with a reflection that I love. But you know, the one that I wasn't so into is the one that I'm using the most, actually. It's a gloss with a little pinkish color in it—you can put it on the cheeks and on the lips, it's very easy to use."
After hearing about the complete Isabel Marant brand evolution, it was only natural to ask what was next. As Marant puts it, the focus is to grow the brand in a way that speaks to her true vision and aesthetic, which means opening more freestanding stores instead of being reliant on only wholesale partners. "We are concentrating in opening stores all over the world where we are not really well represented. The style is quite well-known all around the world—but now I really want to show my collection my way."
Want more stories like this?
Olivier Rousteing
Inside Christian Louboutin's Closet and Paris Apartment
A Step-by-Step Guide to Getting French Girl Wedding Style