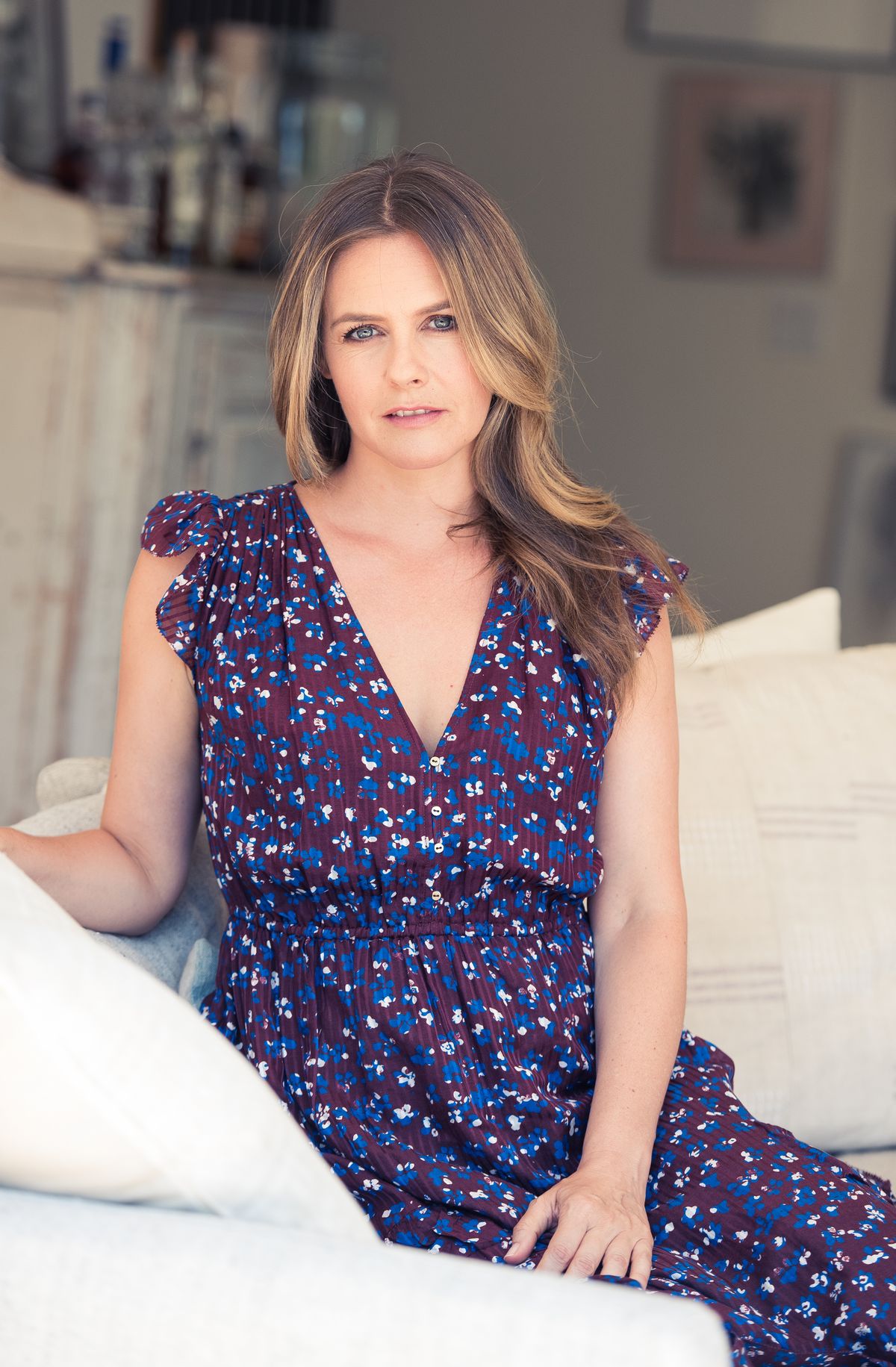 Closet
The actress and health-supplement entrepreneur makes vintage and eco-friendly fashion look so good. Los Angeles.
Jodi Taylor
You could count on your two hands the number of sartorial moments that are so influential they define an era. Culture, really.
Clueless
arguably tops that list for a lot of us, painting the late '90s in matching yellow plaid getups,
bicycle shorts
, feather-trimmed cardigans, and red Alaïa. Tell us you didn't overuse 
As If!
 and throw your thumbs and index fingers into a
W,
howling 
"
whatever,
"
almost into Y2K? It was a moment! And to be honest, it still is for us. So when we had a chance to throw it back with the woman who played that iconic role of Cher, Alicia Silverstone, you bet we made our way to her L.A. sanctuary of a home. And that it was! Surrounded by vegetable gardens that could stock a Whole Foods, Silverstone's house is earthy and bright—not a surprising notion if you've followed the veteran vegan, human rights activist, and
mykind Organics
(a line of health supplements) entrepreneur. Sure, you might have a hard time discerning between Cher and Alicia, but Silverstone will be the first to point out the style differences. "I used to wear jeans and a green t-shirt every single day, and I had zero interest in fashion or understanding of it, really," she laughs (and yes, it's exactly how you
think
it sounds) as we scan through her closet. "I still went back to my jeans and t-shirt [after
Clueless
]." And, just as she said, we spotted that unfussy and classic sensibility in her breezy blouses and piles of denim. Silverstone's passion for sustainability extends into her wardrobe, too—she's a lover of vintage and stocks up on eco-friendly brands like Naghedi and Susi Studio. It's a modus operandi we could all learn from.
Click through to peek inside her closet and read about the ridiculous number of outfit changes she had on the set of
Clueless
. Plus, shop her closet here.